Carnaza Island is located in Daanbantayan. It became known this past few months and many tourists are coming in the island.
How to get there
🚌 Take a bus or van going to Maya/Bagay from Cebu North Bus Terminal to Tapilon Port or near the area. The van fare is Php 200 per person. (I am not sure though how much is the bus fare.) The travel time is 3-4 hours.
⛵️From Tapilon Port, take a boat to Carnaza Island. I am not sure also with the boat schedule. If I am not wrong, the first trip is at 7AM. The fare is Php 200 per person and the travel time is 2 hours.
🛵Usually the boat will directly go to Carnaza Eco Park. However if it will not go there, you can ride a habal-habal from wherever it will dock. The fare is Php 20.
There are many places in the island that offer a place to stay. But, most of the tourists will go directly to Carnaza Eco Park and will stay there.
CARNAZA ECO PARK Once you get there, you will be told to go directly the office for the registration. You also need to pay Php 200 per person as an entrance fee. If you will be staying there, you also need to pay Php 50 per tent (if you will use your tent), Php 200 per wood tent, and there are rooms also for rent.
The island's electricity is only available from 6PM to 6AM. There is a common charging station for guests which those who stay in the tents can use. The rooms have their own power outlet.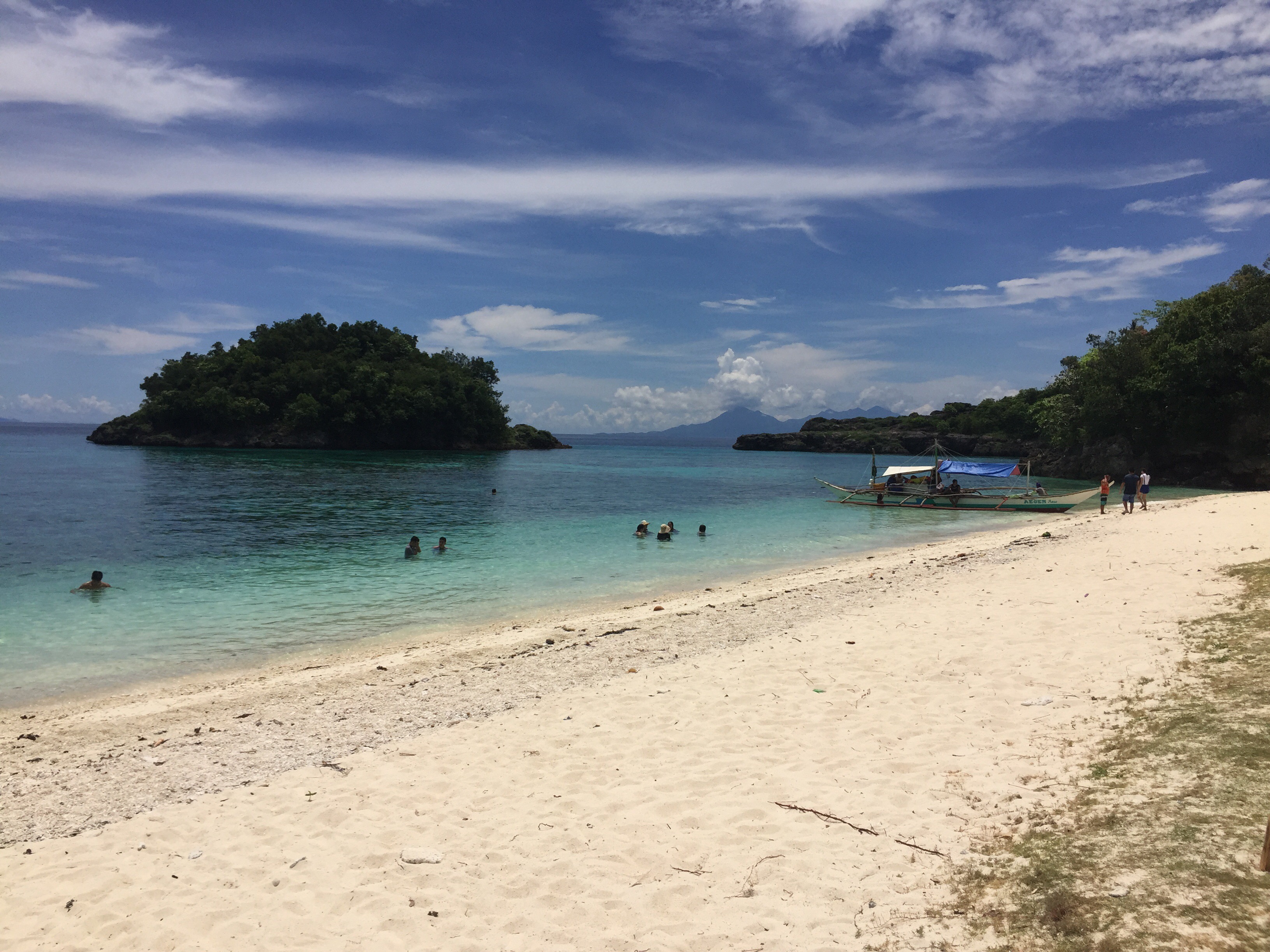 Once we arrived in the eco park, we settled and had lunch. While the boys were swimming, we were just chillin.
After that, we had our day tour. For the tour, you can choose to tour the island either by boat or by motorcycle. The fee is Php 150 per person.
FIRST STOP (I am not sure if Ka Gorio is the name)
But, we did not stay there because there were many tourists.
SKULL COVE Our next stop is the Skull Cove. But before you can see its beauty, you need to trek.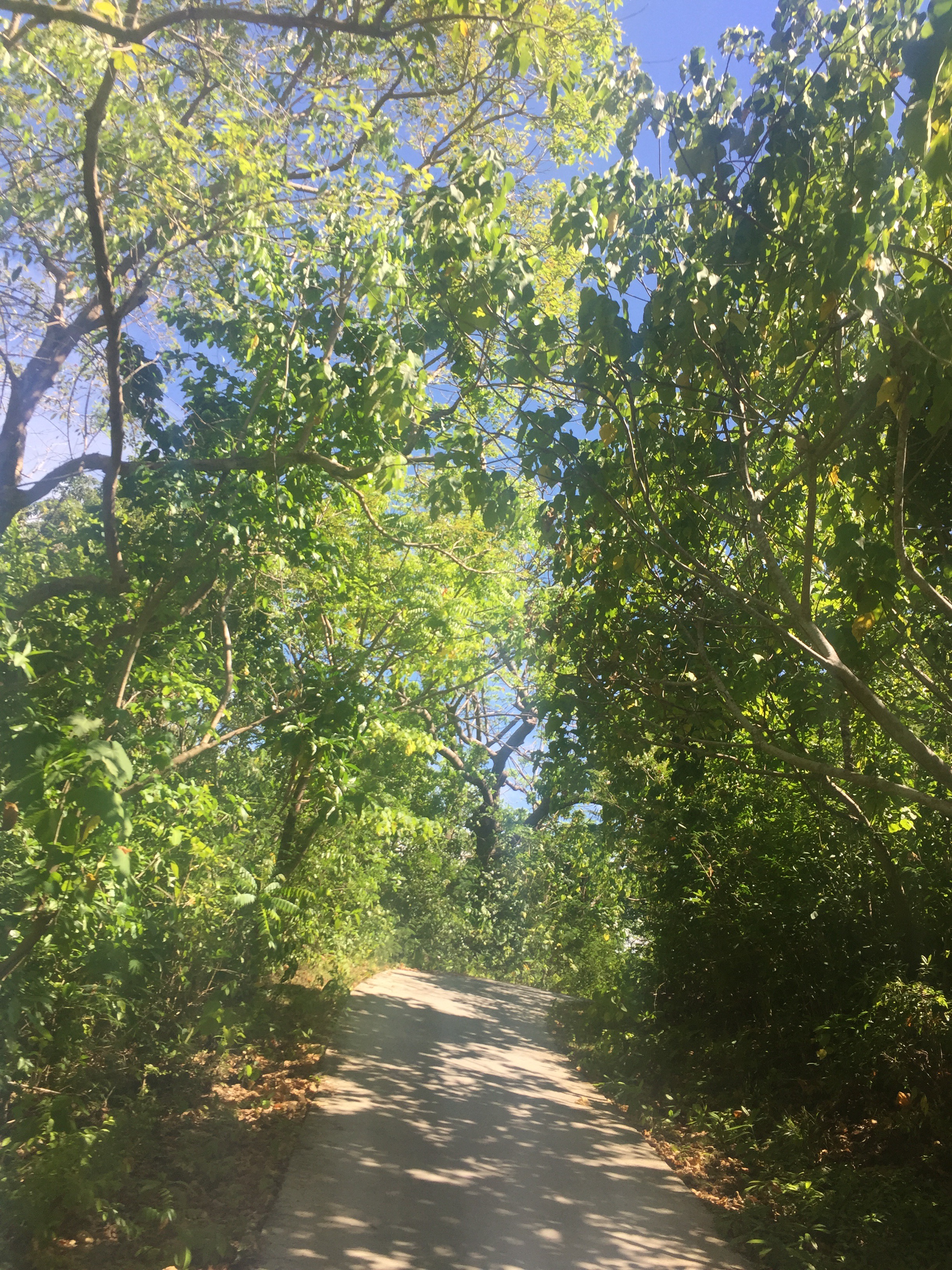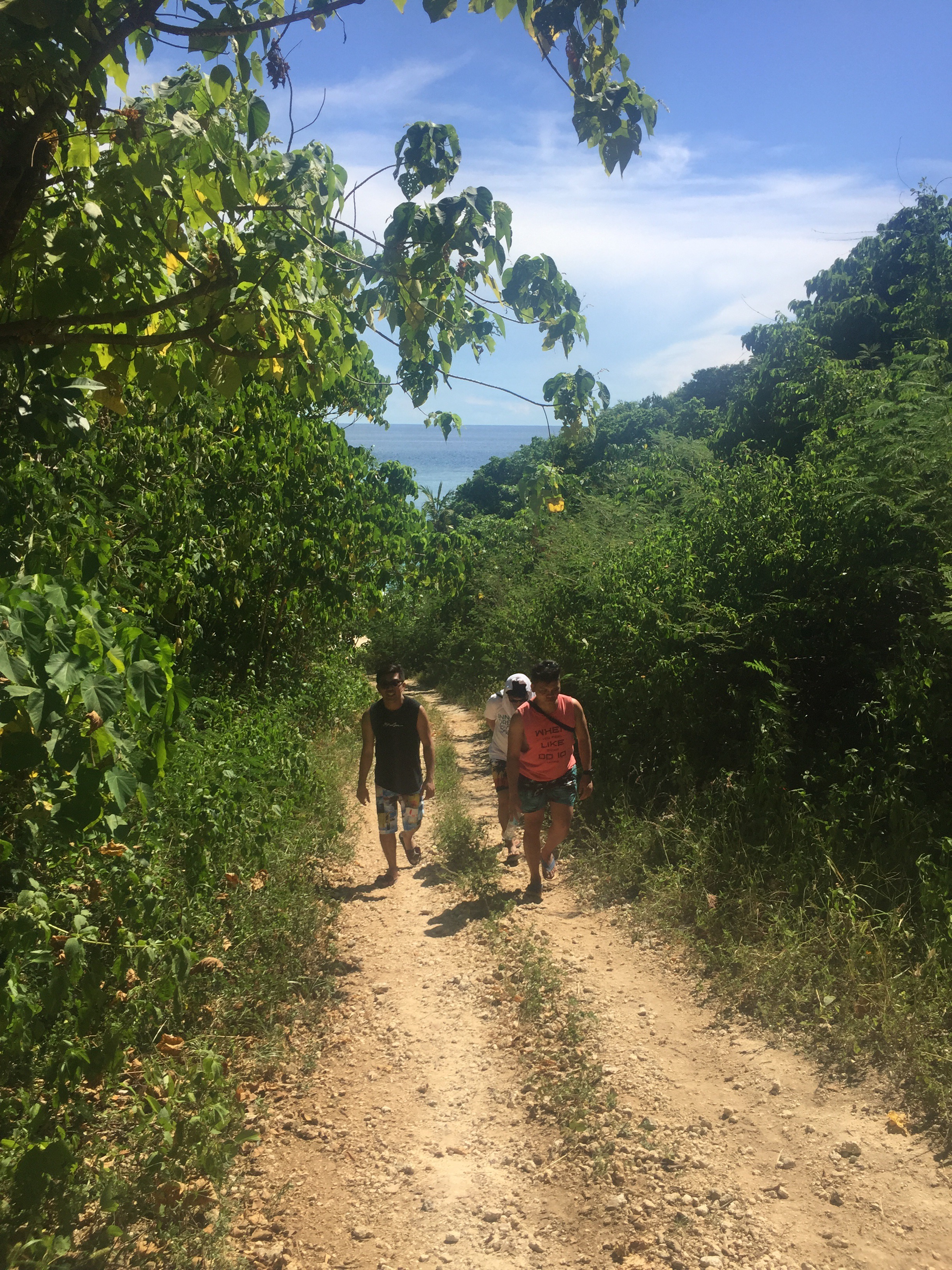 And this is Skull Cove 💀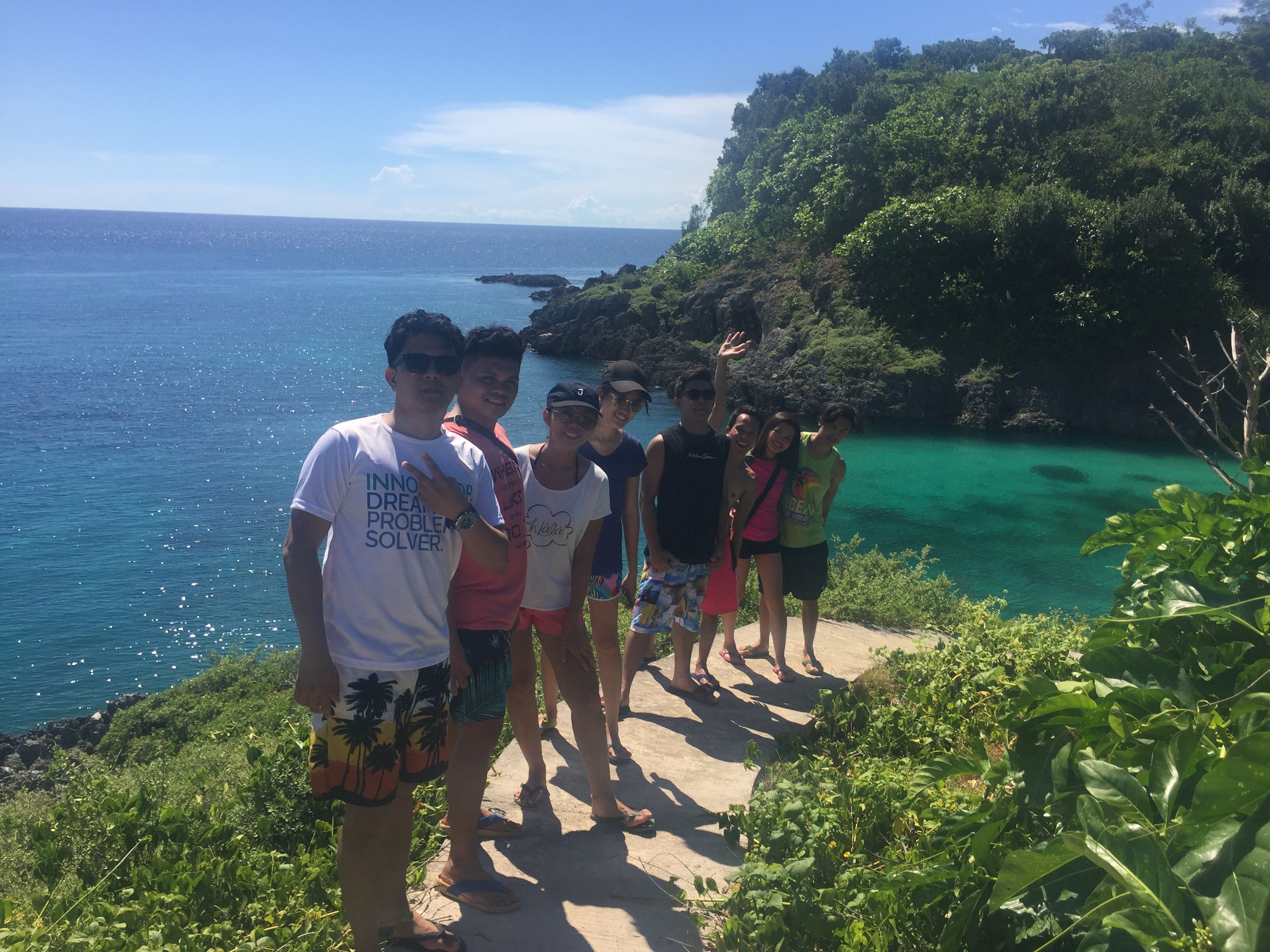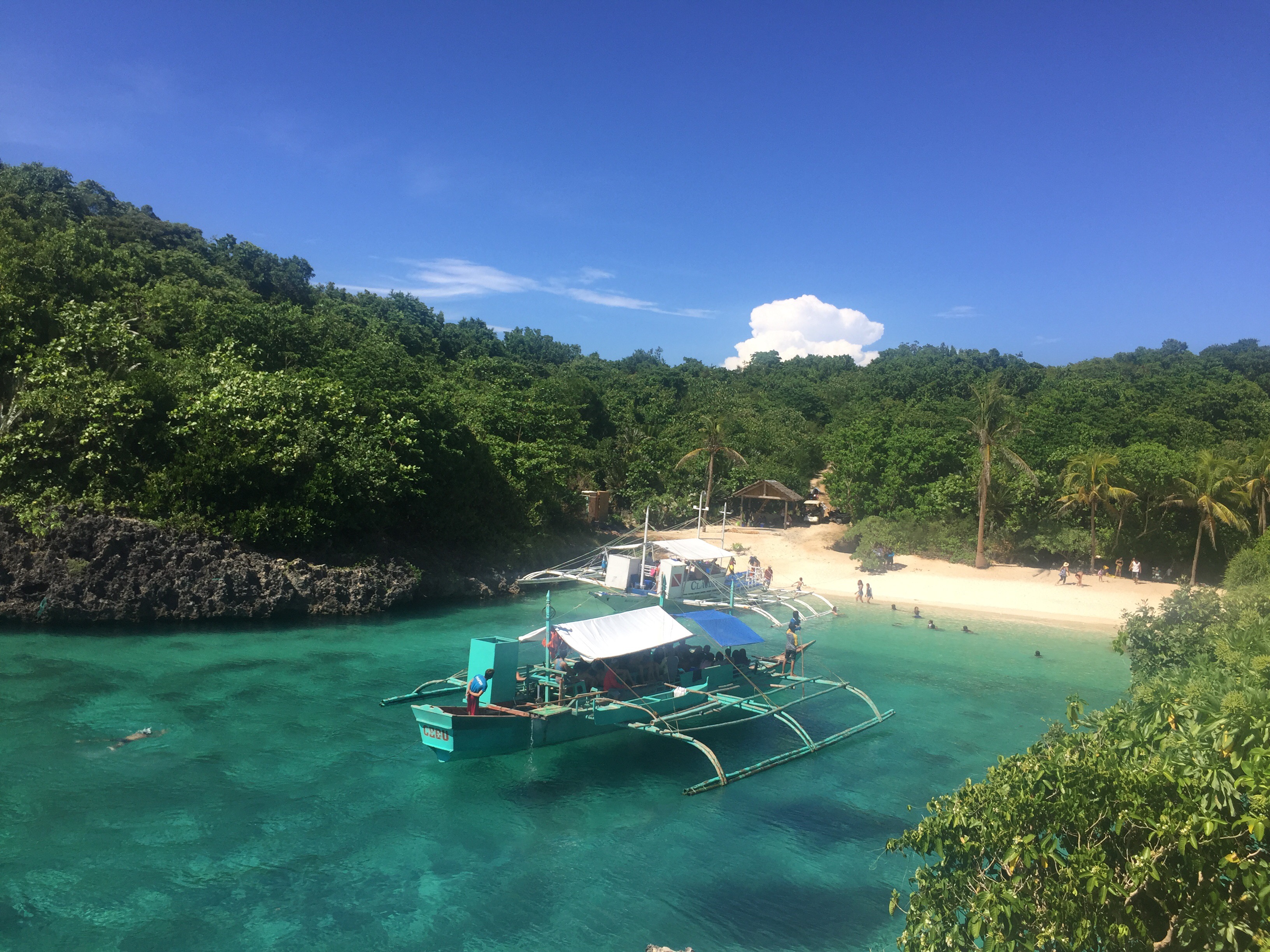 Psalms Restaurant Before heading to our next and last destination and while waiting for the sunset, we went to Psalms Restaurant for fresh buko juice and mango shake coz it was really hot that afternoon. 😀
Kailina After a couple of minutes resting while drinking buko juice & mango shake and chatting, we decided to go to our last stop, Kailina. It is a private beach with an entrance fee of Php 20 per person.
Before we can enjoy the beach, we need to climb up for a couple of steps.
Yet, all the walking was worth it. Because what awaited us there was completely wonderful. A long stretch of white sand beach, a crystal clear water and a quiet, relaxing place. Guests can also bring their own tent and stay there overnight. But for us, we were just there to enjoy the beach, take pictures and witness the golden hour.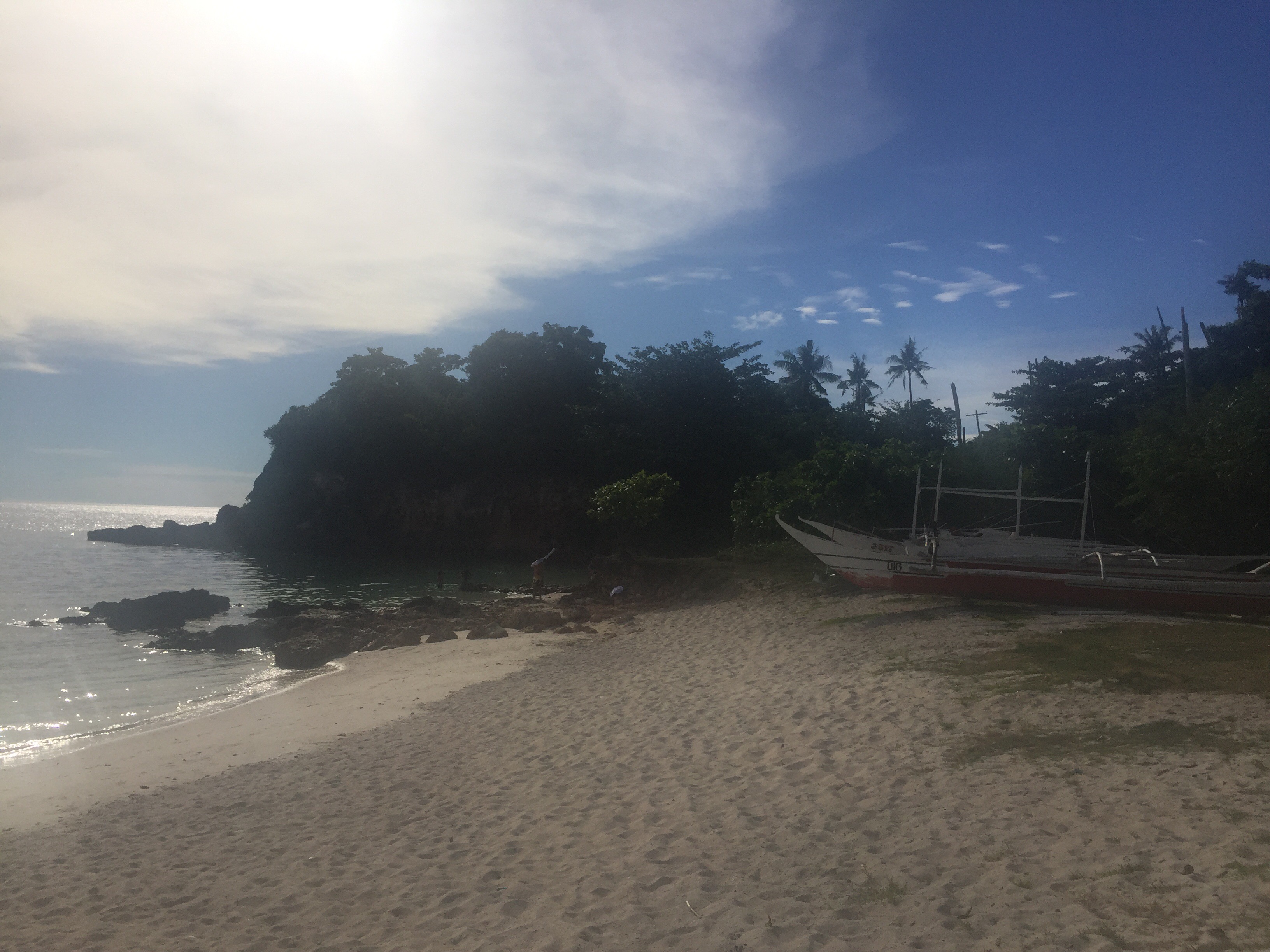 We then headed back to the ecopark. Our motorcycle drivers were already waiting at the entrance to Kailina.
And the perfect way to end the night?
Playing power card game while drinking Empe (sila lang, wa koy apil 😂), chatting, laughing and putting lipstick on our faces (punishment for the power card game).
Me & my friends have simple joy. We don't need fancy & luxurious stuff to have fun, which I really love. And making fun of each other is one of them. Even if we look like a clown. 😜😊
Anyway, a short stay in Carnaza Island was made possible through the efforts of Toj (for more info, check his blog at Byahe ni Toj). Thanks toj! 😍
Indeed, it was another fun and memorable weekend getaway for the group. Meeting new friends, discovering new places and making new memories.
IN THE FIRST PLACE, I have the best companion which made the weekend amazing. 😀
I know, you wanna go to Carnaza Island too. Why not check some tips below.
1. You have the option to take the bus or van to Tapilon Port. Just make sure that you inform the driver or conductor where you're heading.
2. The earlier you travel, the better. Since the boat trips are limited, make sure you arrive at the port early. You can ask the locals how you can cross to the island as they can help you too.
3. If you're staying overnight at the ecopark, reserve ahead your room or tent. Otherwise, you can also bring your own tent.
4. Buy water and drinks from Tapilon since the supply in the ecopark is limited.
5. You can buy foods in the ecopark (canned goods, noodles, bbq, rice) or order from Psalms Restaurant.
6. You can tour the island either by motorcycle or by boat. The rate is the same (Php 150 per person). Just approach the drivers at the parking near the ecopark.
7. The electricity is from 6PM to 6AM only.
8. Bring and apply sunblock for protection especially it can be totally hot nowadays.
9. No ATM in the island (as far as I know) so bring extra cash.
10. Follow the rule. Leave nothing but footprints. Take nothing but pictures. Kill nothing but time. Let us all help protect the environment.
BY THE WAY, MOBILE SIGNAL IN THE ISLAND IS WEAK AND NOT RELIABLE SO MAKE SURE THAT YOU INFORM YOUR FAMILY AND FRIENDS ESPECIALLY YOUR GIRLFRIEND/BOYFRIEND ABOUT IT. (kay makaguba jud siyag relasyon haha!)
YOU WILL REALLY DISCONNECT FROM THE WORLD OF SOCIAL MEDIA AND TEXT MESSAGING. INSTEAD, YOU WILL CONNECT WITH THE PEOPLE YOU ARE TRAVELING WITH, FELLOW TOURISTS, LOCALS AND NATURE. IT IS A PERFECT TIME TO RELAX. 😉
Meet Carnaza Island and its friendly people now. 😉🙈👣