A borrowed words from the famous song of Taylor Swift which is entitled August. A song about reminiscing old memories with someone she loves but ended up losing. Someone she can never have and will never be hers.
That's too deep but just like the song, August (the month) has slipped so fast and we can't hold it forever coz it was never ours to begin with. But we can always reminisce the memories we had in August.
So this post will all be about that. The moments I created in August that will become memories I will cherish in a lifetime.
August started with the remaining days we spent with my nephew and sister-in-law before leaving Escalante. That includes buying coffee at the seawall during sunset.
As we left Escalante, we headed to my mother's hometown (which we also considered home) – Dalaguete while traversing a new way and unfamiliar road.
We spent a few days with our family. Visiting our departed loved ones and having lunch at a resort where the kids can enjoy the pool.
Then we went back home in Siquijor via Dumaguete.
The next 2 weeks were spent just as we usually do. Working in the evening, eating together, going to the grocery on the weekend.
Then, I left the island again for a trip that I had been waiting for. After cancelling many flights due to the pandemic, finally it's time to fly. 😊
It's a long journey for me that started with a ferry ride to Dumaguete. Had samgyupsal dinner with my cousin and slept over at her boarding house.
Early the next day, I went to Sibulan Airport for my morning flight to Manila. After 1.5 hours flight with a bit of turbulence, I arrived in NAIA T3 with April waiting for me. I deplaned last so that I can meet the lady captain and lady first officer. It's a proud moment. #womanempowerment 🥰
Yes, this trip will be with April. And it's our international flight after the Busan Trip in 2019.
Our flight was still in the evening so we grabbed the chance to check out IKEA. And our adulting self was so happy exploring the place and buying few stuff.😅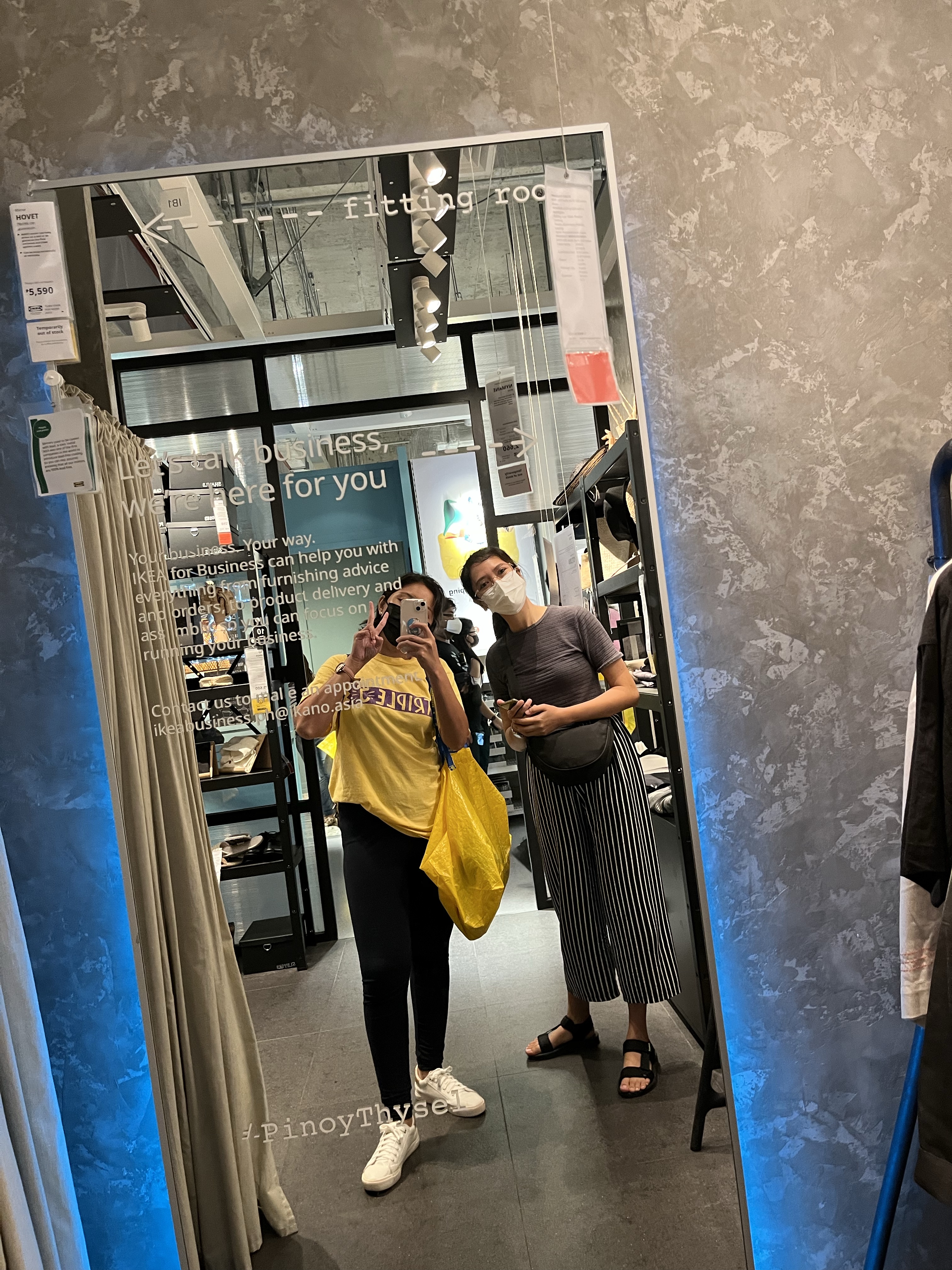 We went back to NAIA T3 after 4 hours, claimed our luggage, checked in, went thru Immigration, had quick dinner while waiting for our flight, had a 4-hour flight and arrived in KLIA 2 at past midnight.
It's not my first time to visit Malaysia but it's a different exciting experience. Detailed story will be for another blog post. But it was a long 8-day trip for me.
We started our journey with an overnight stay in a hotel in Sepang. Went back to KLIA2 the next day to take a bus to Melaka.
We stayed for 2 nights in Melaka where we mostly explored by foot. We were working also during our stay. And we met people who shared to us about Sabah every time we mentioned we are from Philippines. And it was my first time to wear Muslim clothing and visit a mosque. 😊
Then we headed to Kuala Lumpur for our remaining stay in Malaysia.
It was raining a couple of times but we were still able to visit few places. We tried a lot of new food. Rode train so many times. And I got the chance to meet my former colleague.
April went back home ahead of me. So I was left alone for a whole day which I spent having lunch with Hema, roaming around Bukit Bintang before going to the airport.
During this trip, there were a lot of places that we visited. A lot of things that had happened. A lot of food we tried eating. A lot of people we had met including my former colleague. A lot of new moments that we created. A story worthy to share. 😊
I flew back home on the 30th. Visited at our company's office for the first time. Welcomed with a beautiful sunset in Dumaguete. Picked up by my parents in the island. Had a family dinner to celebrate my uncle's 60th birthday.
And the last day of August was fully spent just at home with my family. 😃
So yeah! Even how fast time passed for August, it was full. I hope you had a full amazing August too. 😍