I have always been a fan of "Running Man," the Korean variety show. Actually, I started binge-watching it during the pandemic and couldn't help but laugh and enjoy it. TMI: I even created a game and sent it to them, though I'm not sure if they received it. Haha.
When I planned my trip to Busan, I discovered that there is a "Running Man Busan" experience. It's a place where you can participate as a player, take on various challenges, and explore different zones.
It is located on the 10th floor of Samjeong Tower in Busanjin. To get there, you can take the subway to Seomyeon Station, then take Exit 2 and walk for about 500 meters.
The experience is open from 11 in the morning until 8 in the evening, with admission closing at 7 in the evening.
It is called "Running Man Ep2 Dalligo! Ssaigo! (Running! Stacking Up!)" in Busan. It has three levels (Easy, Normal, Hard) and consists of three zones with a total of 15 missions and two mazes.
The experience is timed, and you can monitor your progress using the Point Check kiosk inside.
For a more enjoyable and convenient experience, it's recommended to leave your belongings behind and only bring your phone and camera. There is a coin locker available outside for you to use.
You can purchase tickets through apps like Klook or buy them directly upon arrival at the center. The ticket price is KRW 16,000.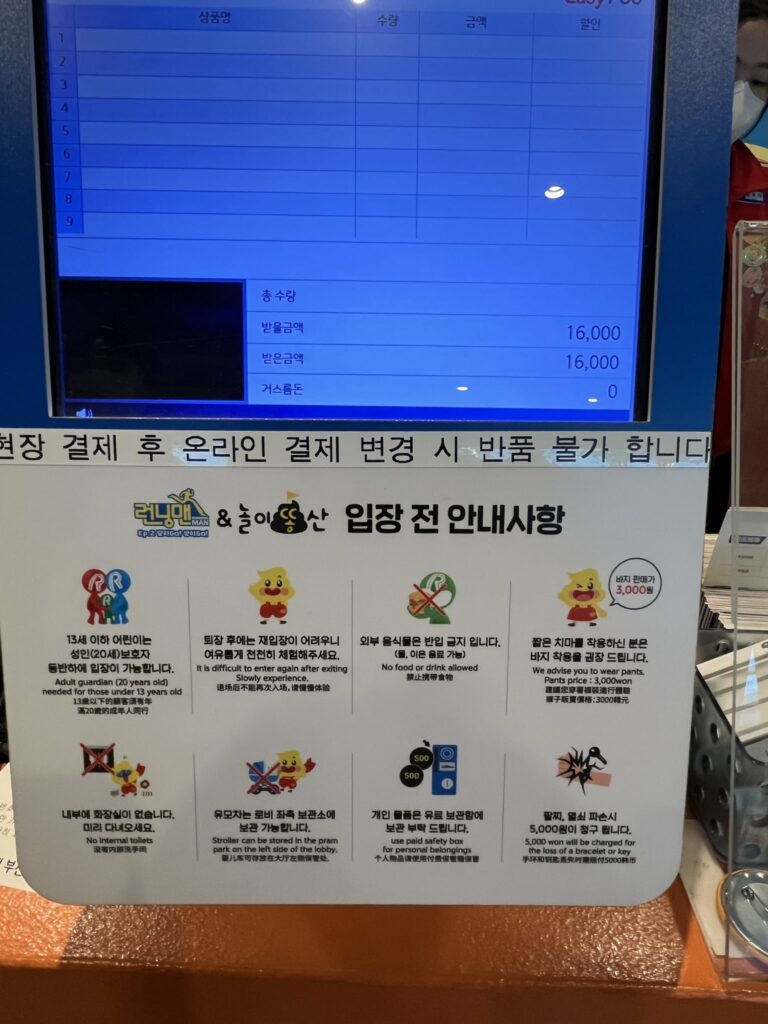 Upon arrival, you will receive a briefing and a band. You can use the band to enter, play games, check your points &time, and exit.
At the end of the experience, you will receive a badge corresponding to your points.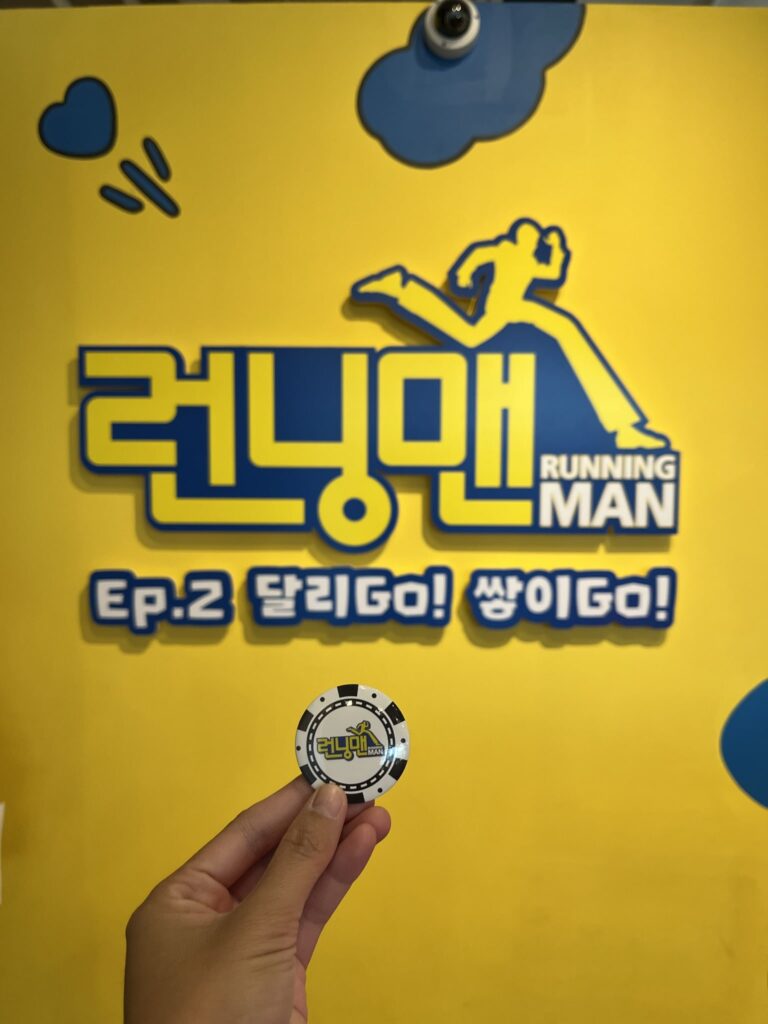 I spent a fantastic, fun, memorable, and challenging hour there. Even though I was alone, I still enjoyed it. However, it would be even better to have companions with you. It can get more competitive! 😀
How to Play?
Scan your band on the scanner of the game you want to play.
Read the mission card. It is written in both Hangul and English.
"Ready! Set" will then appear on the screen.
The timer will start counting down.
At the end of the time, you can see on the screen if you succeeded or failed.
You can always attempt to rechallenge and try again.
How to know your points and time left?
Find the R Point Check kiosk.
Scan your band using the scanner.
It will then display a track/map of challenges, showing how many points you have earned.
It will also show the time remaining for you to play and the total points.
I wasn't able to try everything, but I still found it to be a worthwhile experience. Plus, I got to feel like a player on "Running Man" for a whole hour.
Oh, and the maze almost triggered my claustrophobia. Hahaha.
So, if you're in Busan and looking for some thrills, give the Running Man Busan experience a try. You definitely won't regret it.
Poo Poo Land is also located nearby, if you're interested in more poop-themed attractions! 😀