An impulsive trip to Davao paved way for me to add another one location to my digital nomad workstation. This time it\'s from the beach. Wherein I was able to work with the sound of the waves – strong ones. A calm night with a little rain and people praying. And ended my shift with a beautiful morning view of the ocean and an island across.
All of this is thanks to Somewhere in Dahican. ♡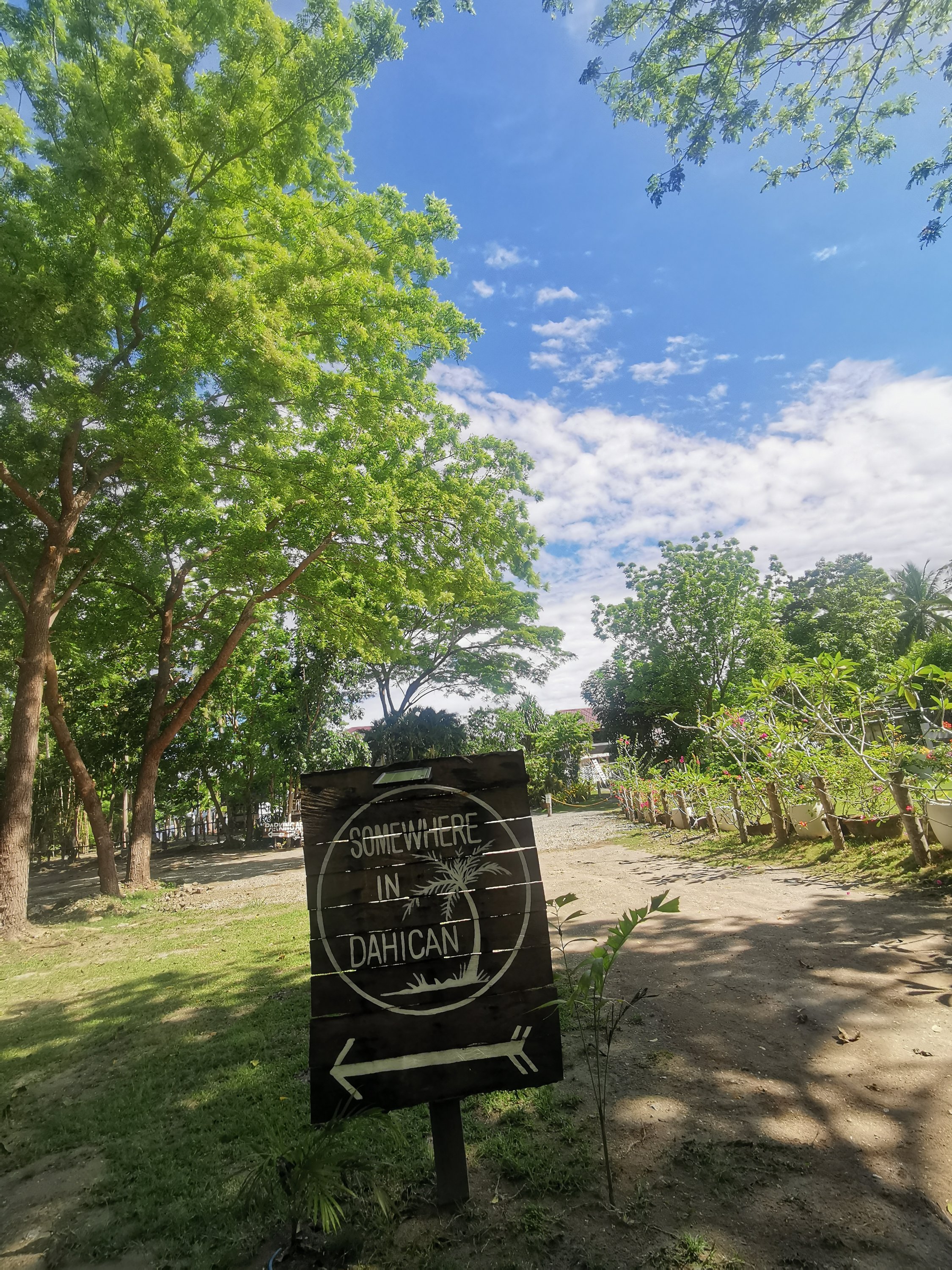 We booked a Friday night stay through their Facebook messenger. They were very responsive and informative. Since we\'re going on a weekend, we were left with two Tiny Beach Glass Cabins – Puka and Kaia. Puka is located on the very front and close to the beach. While Kaia is at the back adjacent to Flora.
Since we were 5, we need to book 2 rooms. And so we took and paid for Puka (max of 2 pax) and Kaia (max of 3 pax). The cost is Php 2500 for Puka and Php 3000 for Kaia/Flora with Php 500 for extra person.
Each room has its own private living area on the first floor and a bedroom on the second floor with a big glass window that would allow you to have a view of the beachfront.
The kitchen, dining area, toilet & bath, and beachfront lounge are shared to all the guests accommodating in Flora, Kaia and Puka.
The kitchen is very well-equipped from cooking equipment, utensils and refrigerator. Plus drinking water is available for free. All you need to do is buy your ingredients and cook. Also, it is clean as you go. So make sure, to throw your garbage, clean the things you utilize and the area you work/use at.
The toilet and bath is equipped with shampoo and body soap. And if I remember it clearly, with hot & cold shower too.
The beachfront lounge has beach beds and swing you can use to chill and enjoy the beach. And yes, it\'s very picturesque and Instagram worthy. It becomes even more charming at night when the warm lights are turned on. Perfect to sit and have a deep conversation with anyone you\'re with or just enjoy your alone time.
The living area was where we spent most of the time. The moment we arrived until we departed. Why? First and foremost, it was our workstation. The Kaia guests were all working. Second, it was where we spent the night talking while drinking some alcoholic drinks and waited for our check out time the next day. And for me? I stayed there until 1 in the morning working, listening to the sound of the waves and the neighbors who were praying.
The bedroom is just perfect. It is located in the second floor with a big glass window that over looks the beach area and the beachfront lounge. Since we were in Kaia, our view includes Puka. The room has a queen-sized bed and equipped with air conditioning unit (which is really working so well as it has became so cold), a warm light (which could make you fell asleep well), and some hangers for your clothes or bags. Since we were three, an extra bed was placed close to the glass window. And so, we didn\'t have space for our luggages. Thus, we just left it in the living area. All safe and sound.
I must say we had a good sleep. And the view is adding a good vibe into it.
The location is a little bit far from the road so it is better if you\'re bringing your own vehicle. However, if you\'re commuting, you can hire a motorcycle to take you there. Just make sure to bring the food/ingredients you need.
The resort has a curfew. And upon entering the security guard will ask for your name. So it is better to have a reservation. Aside from the fact that they get fully booked so fast.
And for those planning to work from there, I am not sure if they have a Wi-Fi but I brought with me our PLDT Wi-Fi and it worked well. There\'s also mobile signal so mobile data should not be an issue.
So if you\'re looking for a change of scenery, a place to relax, a new workstation; consider Somewhere in Dahican. You\'ll never regret. Again, book in advance. And enjoy your stay. 😉