We were just in Malaysia for more or less 8 days. But we were able to stay in 3 different hotels because we kept on moving locations.
HOTEL 99 SEPANG KLIA
Upon arriving in KLIA 2, we checked in to Hotel 99 Sepang KLIA. We chose to book a hotel to stay since the flight arrived at past 1 in the morning and the earliest bus that could take us to Melaka is still at 9:45AM.
At a very low price of Php 1000, we were able to get a Superior Twin Room with twin beds, a window with a view of the road, a private bath & toilet with hot & cold shower, a water heater with free coffee & tea, a TV which we never used.
The room does not come with breakfast but there are restaurants and cafés nearby. There's also Burger King. We took our breakfast at Zus Coffee.
The location is about 15 minutes away from the airport. Which you can take the taxi from the airport at MYR 63 or the hotel's shuttle at MYR 30.
We took the airport taxi going to the hotel and took the shuttle going back to the airport upon check out.
HATTEN HOTEL MELAKA
On our 2nd & 3rd nights, we stayed at Hatten Hotel Melaka. It is a 5-star hotel which is one of the best, if not the best, hotels in Melaka.
It is located a few minutes away from Melaka Sentral Terminal (you can take Grab to get there). There are 3 or 4 shopping malls within the area including Hatten Square (same building of the hotel). Dutch Square where you can find the main attractions of Melaka, River Cruise, Jonker Walk (where there are many shops, restaurants and cafés) are all just walking distance.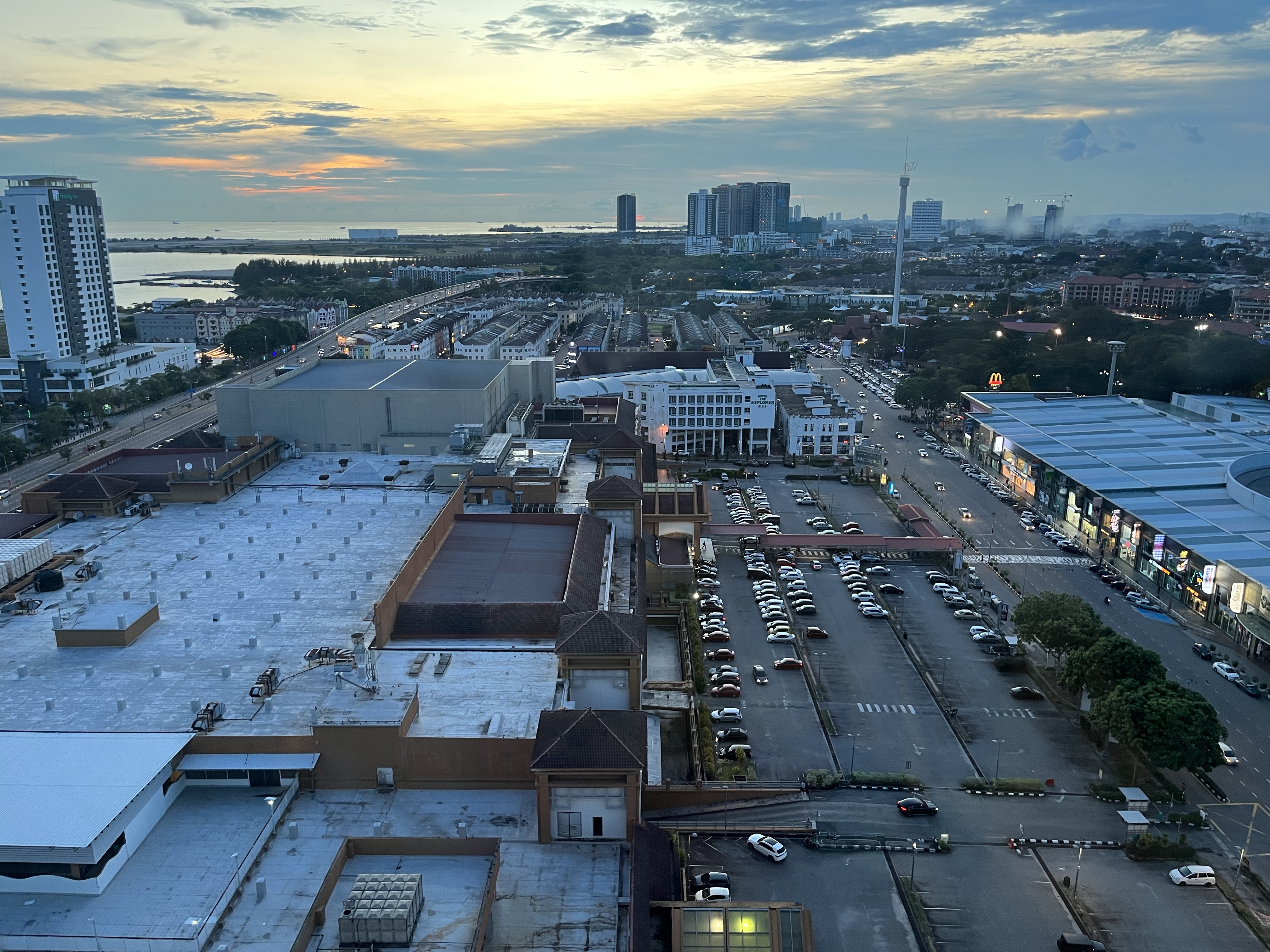 The hotel also its own swimming pool, sauna, fitness gym, restaurants, conference rooms.
Upon entering the hotel, you will be greeted by the very welcoming staff, getting assisted by the concierge, and the very extravagant lobby with super beautiful & elegant (photos cannot justify) chandeliers.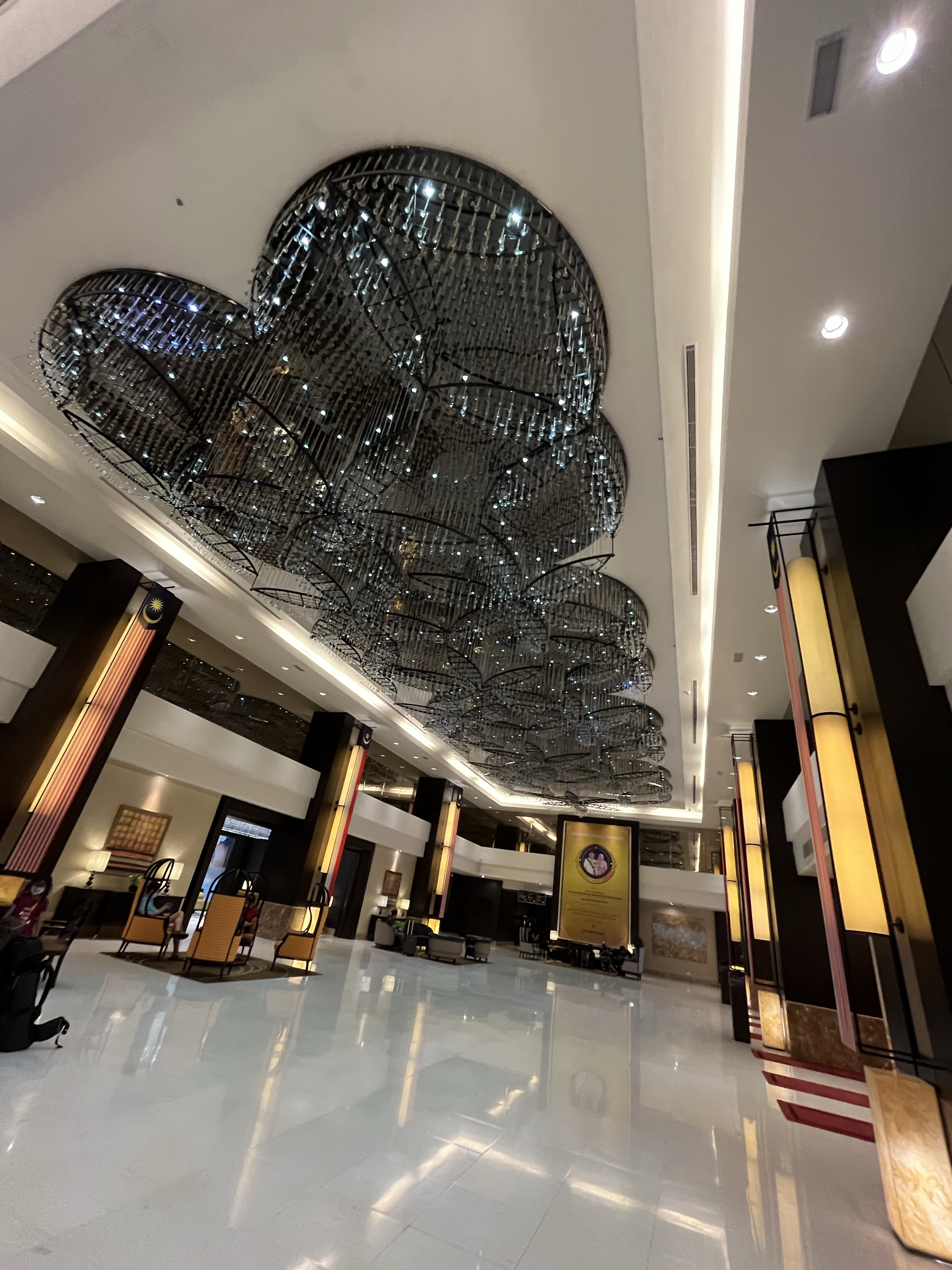 Our room was in the 18th floor which you need your room key to access the elevator. It is Studio Suite Twin Room that comes with mini pantry filled with coffee, tea, water heater, & mini fridge; a living area with sofa, mini table & TV; a working desk with vanity chair, mirror, TV, hairdryer; a private toilet & bath with toiletries; the twin beds with mini table and lamp in between; and a window with a view of the other rooms (so we usually closed the curtains 😅).
If you get tired of walking, you can always hail Grab. It is very cheap. For food delivery, GrabFood can also deliver so easily. They can leave it in the lobby if you already paid it.
We booked this hotel thinking that the bus would stop there. But I was all wrong because it only stopped at Melaka Sentral Terminal. But no regrets, because we get more than we paid. The room costs us about Php 3200 per night. It didn't come with breakfast because I chose not to add since we're working and we might ended up sleeping in the morning and just have brunch. Which what happened usually. And we can always order GrabFood.
GOLD 3 BOUTIQUE HOTEL
For the remaining days of our trip in Malaysia, we stayed at Gold 3 Boutique Hotel in Bukit Bintang. I booked 6 nights since my initial flight back home will be on September 1 but I rebooked to earlier date.
We booked a Deluxe Twin Room with window for about Php 1800 per night. Again, the room rate does not come with breakfast.
The room is just as small as in Hotel 99 Sepang KLIA, I guess. But it is more than enough for us to get a good sleep, good bath, good rest, good stay.
The room has twin beds with mini table & lamp in the middle ; a window with a view of Ansa Hotel & the road; a long table with water heater, coffee, our fave Teh Tarik, TV, mini hanging area; a private toilet & bath with mirror with ring light, hot & cold shower, toiletries.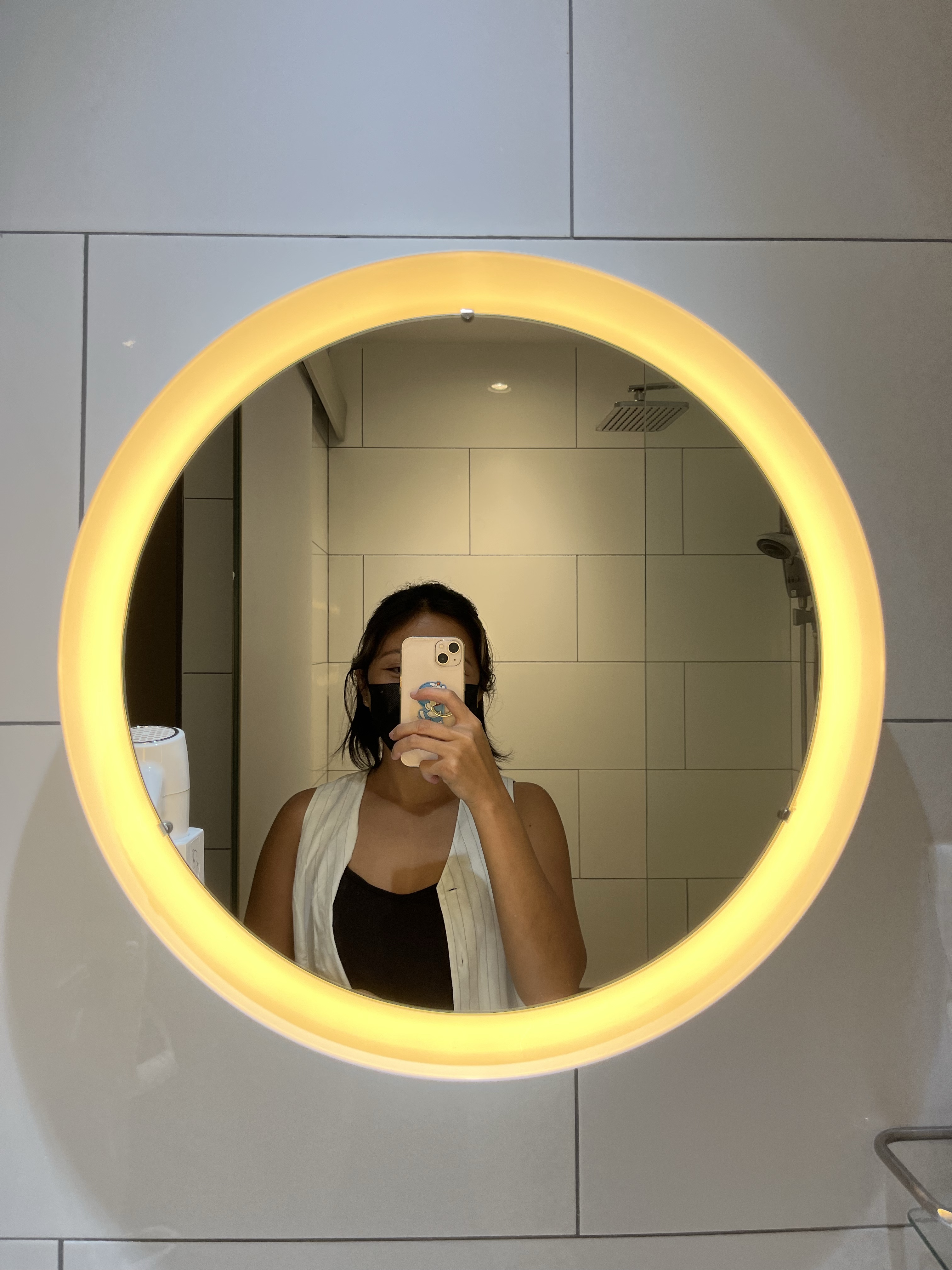 The hotel staff has been so kind & accommodating. Giving us free Teh Tarik, letting us use the umbrella.
Aside from a comfortable stay, the hotel also has a Vintage Camera Museum in the 2nd floor. Actually, upon entering the hotel lobby, you will see a lot of old cameras hang on the wall and placed in a showcase cabinet.
In the museum, there are tables also that you can use to eat or work. And whether you're a camera lover or not, you will enjoy looking around the museum. Seeing a lot of cameras, mostly old ones. Getting inside the Dark Room. Have a feeling of getting photographed in a Studio.
This museum is a bonus when you stay in Gold 3 and of course, you should visit it. Plus there are inspiring quotes posted on the walls of each floor.
With the price we pay in Gold 3, we also got a very accessible hotel. Accessible to shopping malls (about 4 in the area), restaurants, cafés, train stations. Going to places like Central Market, KLCC (where PETRONAS Twin Towers are) are so easy. Just a few stops away.
So you'll never get hungry and bored here. Coz Bukit Bintang starts to have life in the afternoon til late evening. You'll find here a lot of people walking here and there.