Every girl\'s dream is to find a Prince Charming and live in a huge, beautiful castle happily ever after.
Well, as much as we want to find our Prince Charming and own a castle, sometimes it\'s really just hard. Hahaha
So yeah! Good thing there is a way to at least fulfill this dream – visit a Disney Park. There are 12 Disney Theme Parks around the world. 4 at Walt Disney World in Florida (Magic Kingdom, Animal Kingdom, EPCOT, Hollywood Studios), 2 at Disneyland Resort in California (Disneyland, California Adventure), 2 at Disneyland Paris (Disneyland, Walt Disney Studios Park), 2 at Tokyo Disney Resort (Disneyland, DisneySea), Shanghai Disneyland, and Hong Kong Disneyland.
But since I am in Asia, the easiest access would be Hong Kong Disneyland, Tokyo DisneySea, Tokyo Disneyland, Shanghai Disneyland. The cheapest and fastest though is Hong Kong since Filipinos don\'t need to secure a visa and fare is way cheaper than the others.
But got so lucky to buy a ticket to Tokyo at a lot cheaper rate than regular. And when we were good (our visa was approved) to go to Japan, I let my sister chose the Disney Park that we will visit. This is because I had already been to Hong Kong Disneyland and I am not sure if there will be differences. Tokyo DisneySea is the only DisneySea in the world though.
After she watched videos or read blogs I think, she chose Tokyo DisneySea. So, yeah! Ariel here we come! 🧜‍♀️
Our Tokyo DisneySea adventure was on our 2nd day wherein the rain had been pouring all day long. The hotel staff was so kind enough to let us borrow their umbrella and brought it with us.
Before heading to the park, we dropped by the Asakusa Catholic Church since it was a Sunday. It was one train ride away from the hotel and few meters walk. When we got there, it was so quiet. There were two old gentlemen preparing for the mass at 10:30AM. Since we can no longer attend the mass, we just went inside and prayed. Then thank them for letting us in.
The church is beautiful, peaceful and it felt really really good. ❤️
Then we went again to the nearest station and headed to Tokyo Disney Resort. The travel time was approximately an hour. We alighted at Maihama Station. From there, we went to the Tokyo Disney Resort Station. Rode the train that goes to Tokyo DisneySea. And since Disney is Mickey Mouse, the train was designed with Mickey faces anywhere. It\'s so cute.
The ride was short. Upon arriving in Tokyo DisneySea, we presented the ticket that was emailed to us. We bought our ticket through their website since Klook does not have.
And a Disney experience would not be complete without taking a photo of their landmark. For most of the Disneyland Parks, the landmark would be Mickey Mouse\'s face. But here, we had this globe with a fountain.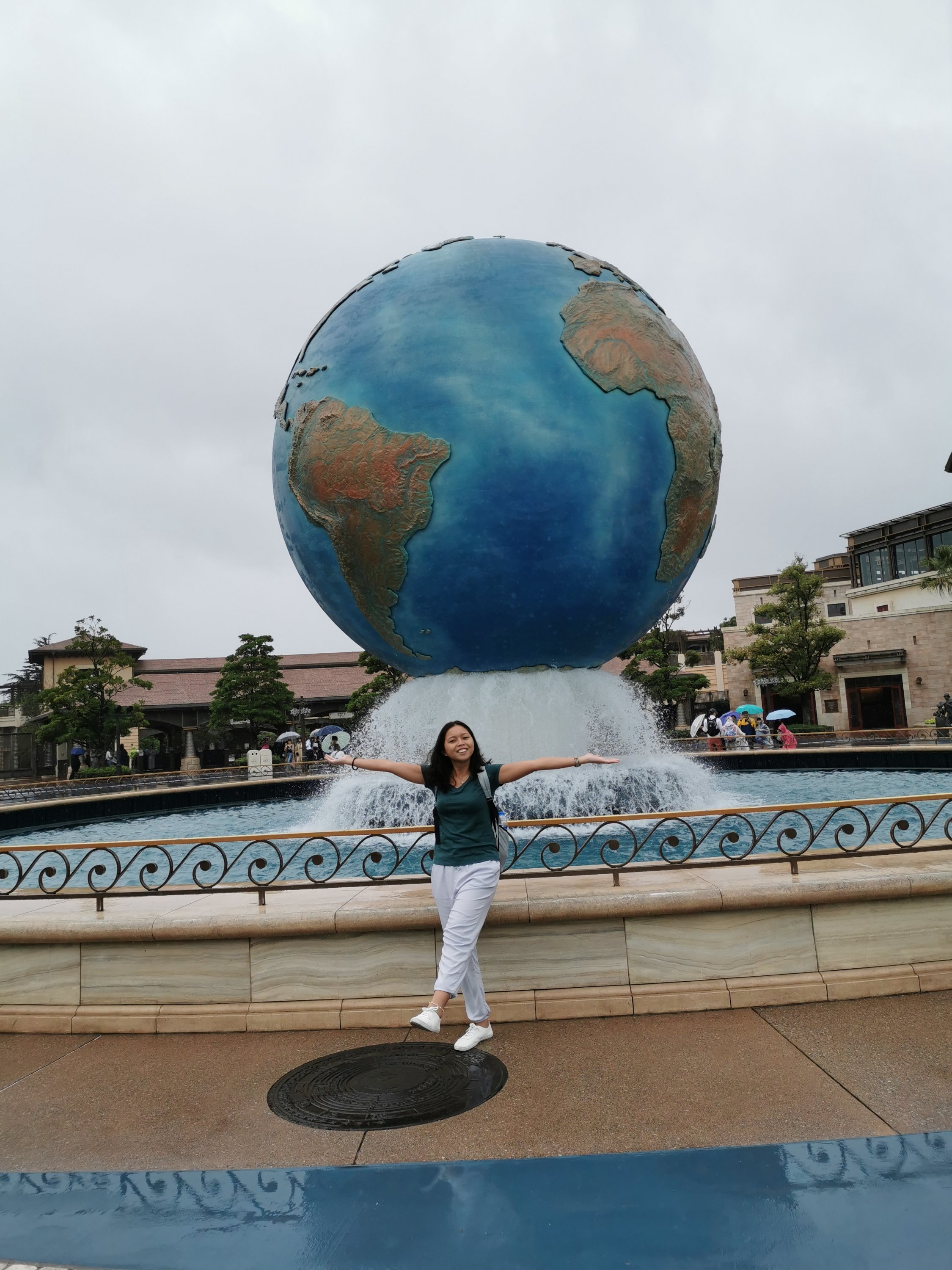 NOTE: Monopod, pole, tripod is not allowed to be extended if used. This is to avoid hurting other visitors. You can use as long as it is not being extended.
There are 7 Themed Ports found in the park: Mediterranean Harbor, American Waterfront, Port Discovery, Lost River Delta, Arabian Coast, Mermaid Lagoon, Mysterious Island.
Upon entering the resort, we were welcomed by this band playing a beautiful music.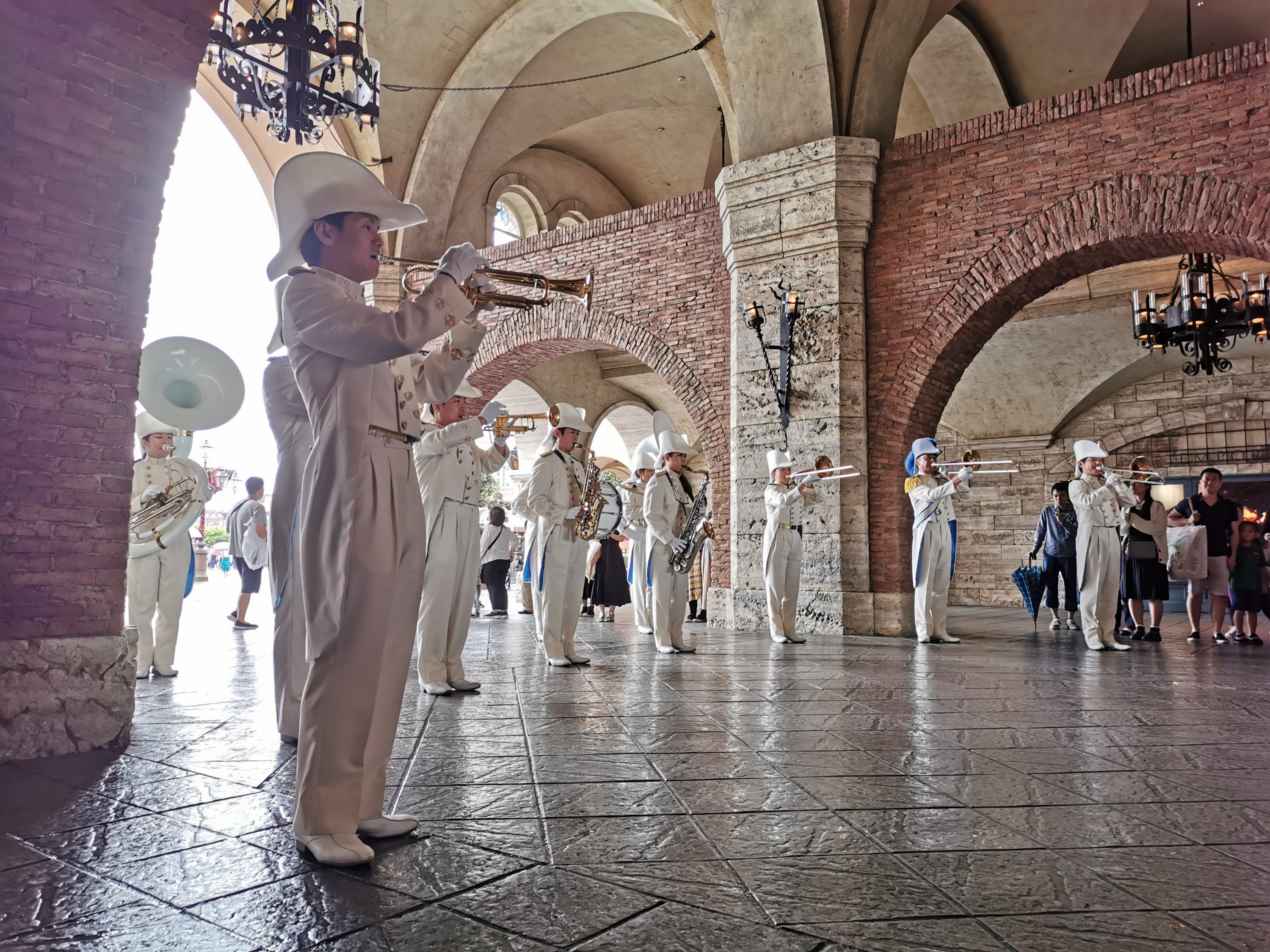 Then we went to the Mediterranean Harbor and the show was about to start. So we decided to stop and watch. It presents Mickey, Minnie, Aladin, Princess Jasmine and other Disney characters. Rain or shine they did an amazing show.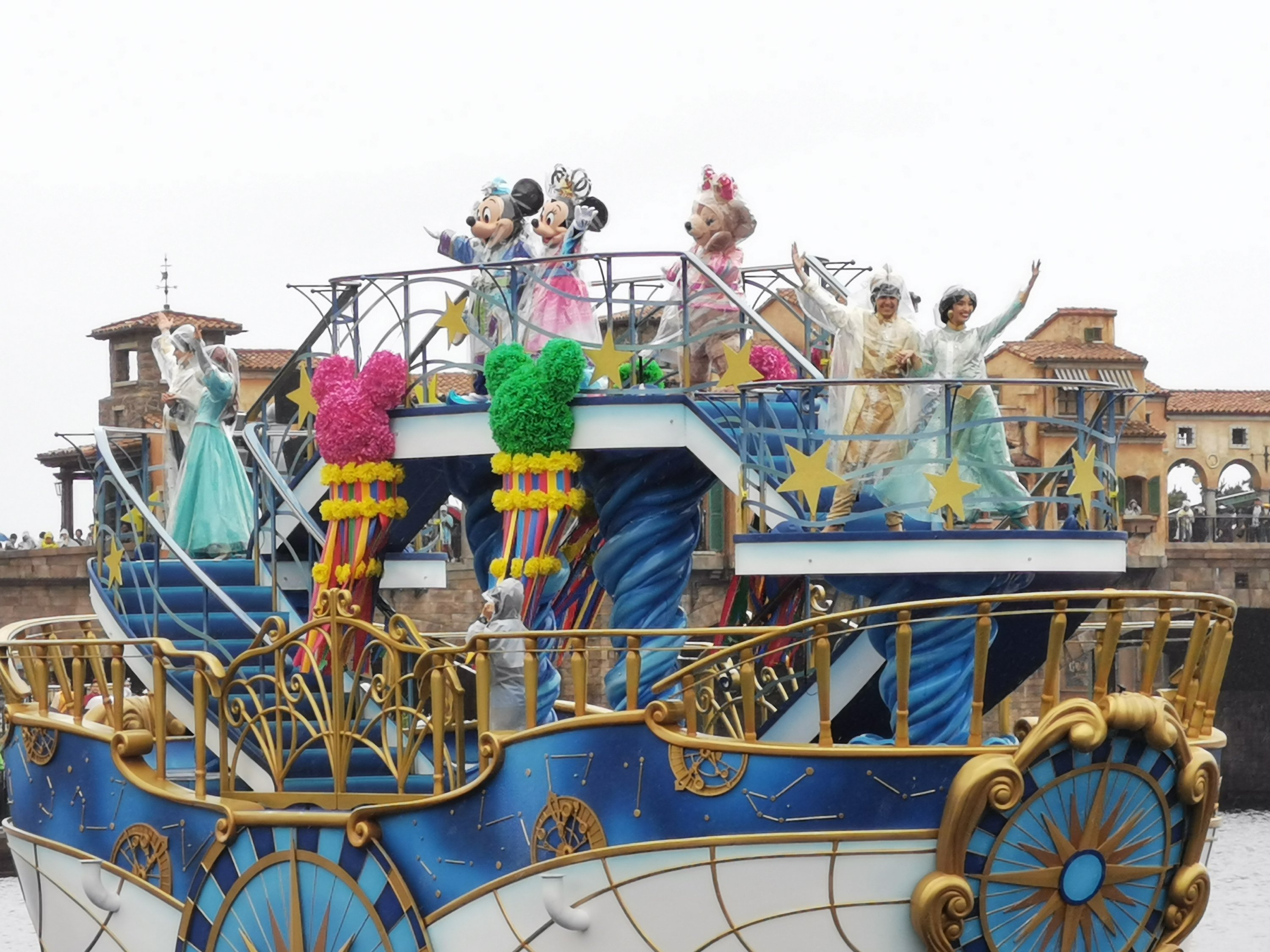 Then we continued exploring and roaming around. I can no longer remember the names so I will just share to you the photos and hopefully it would give justice to the beautiful park.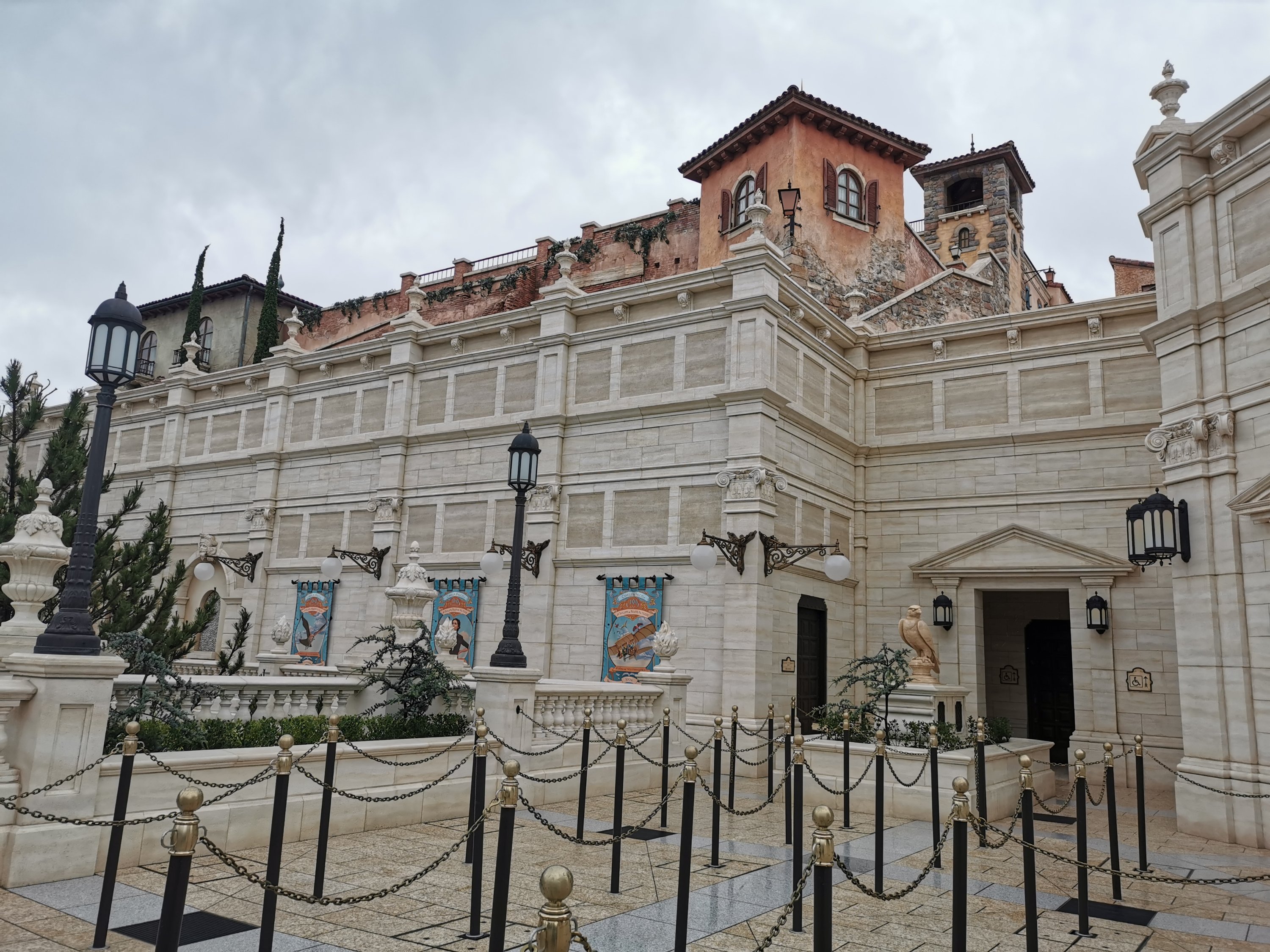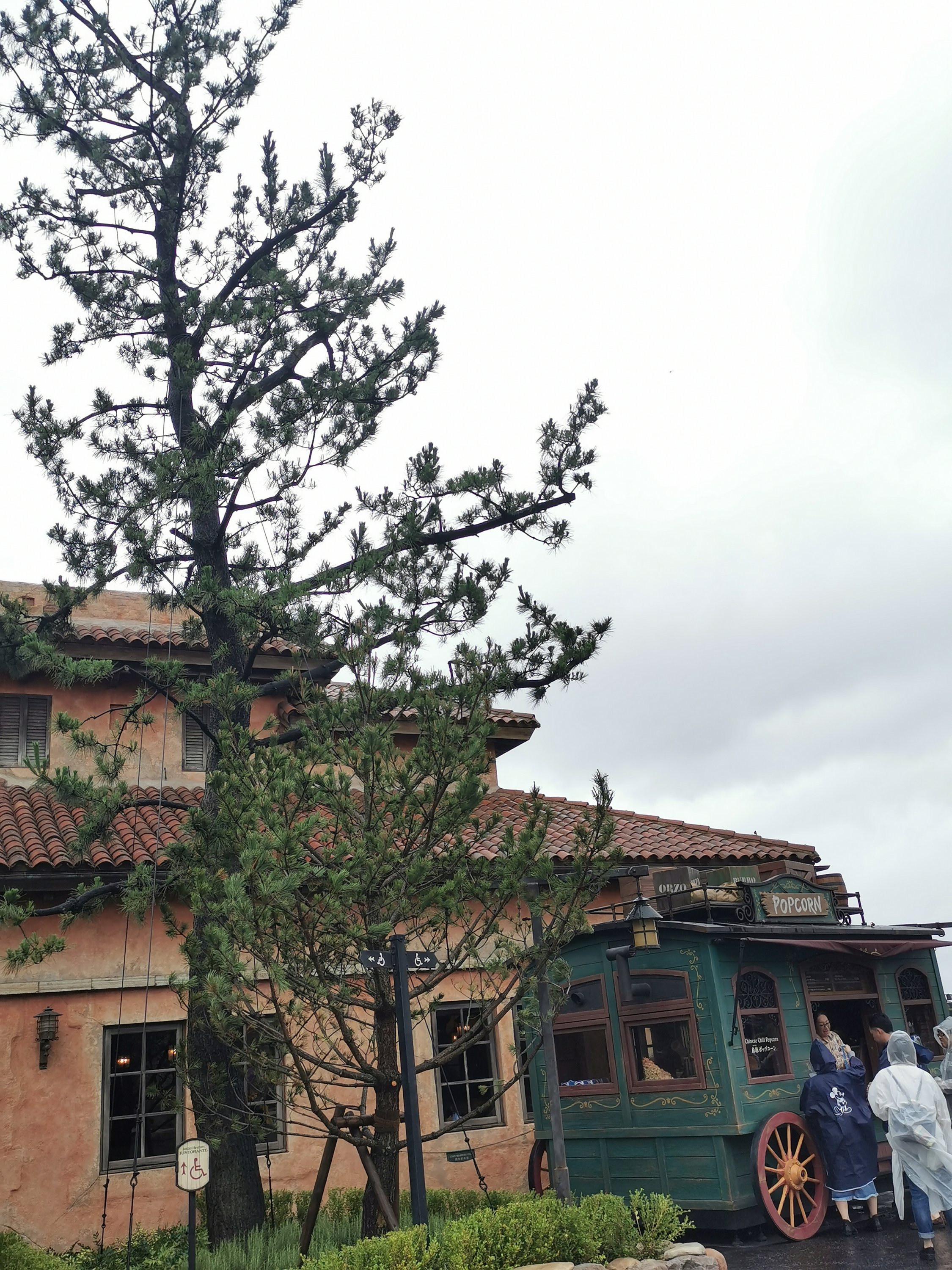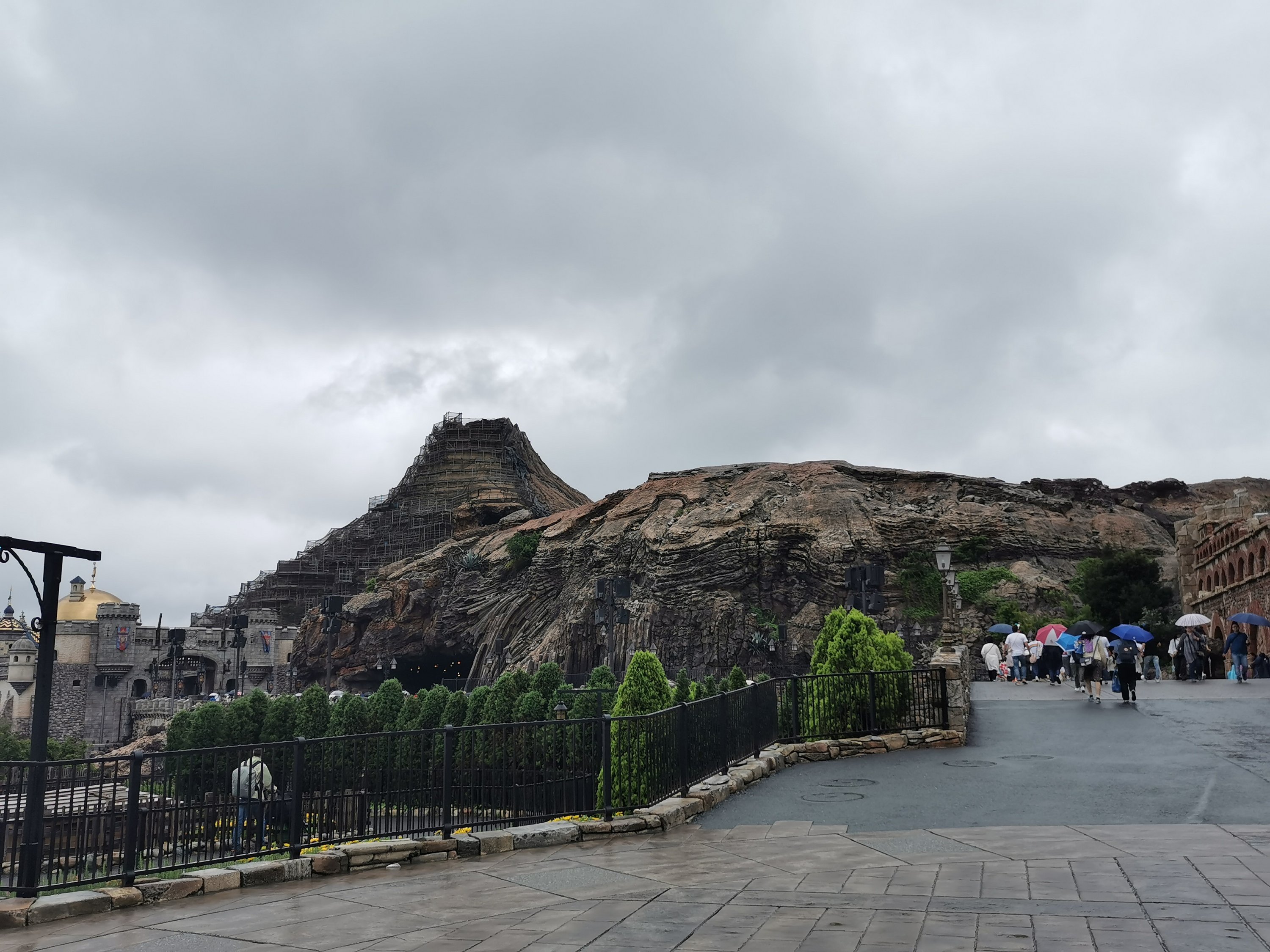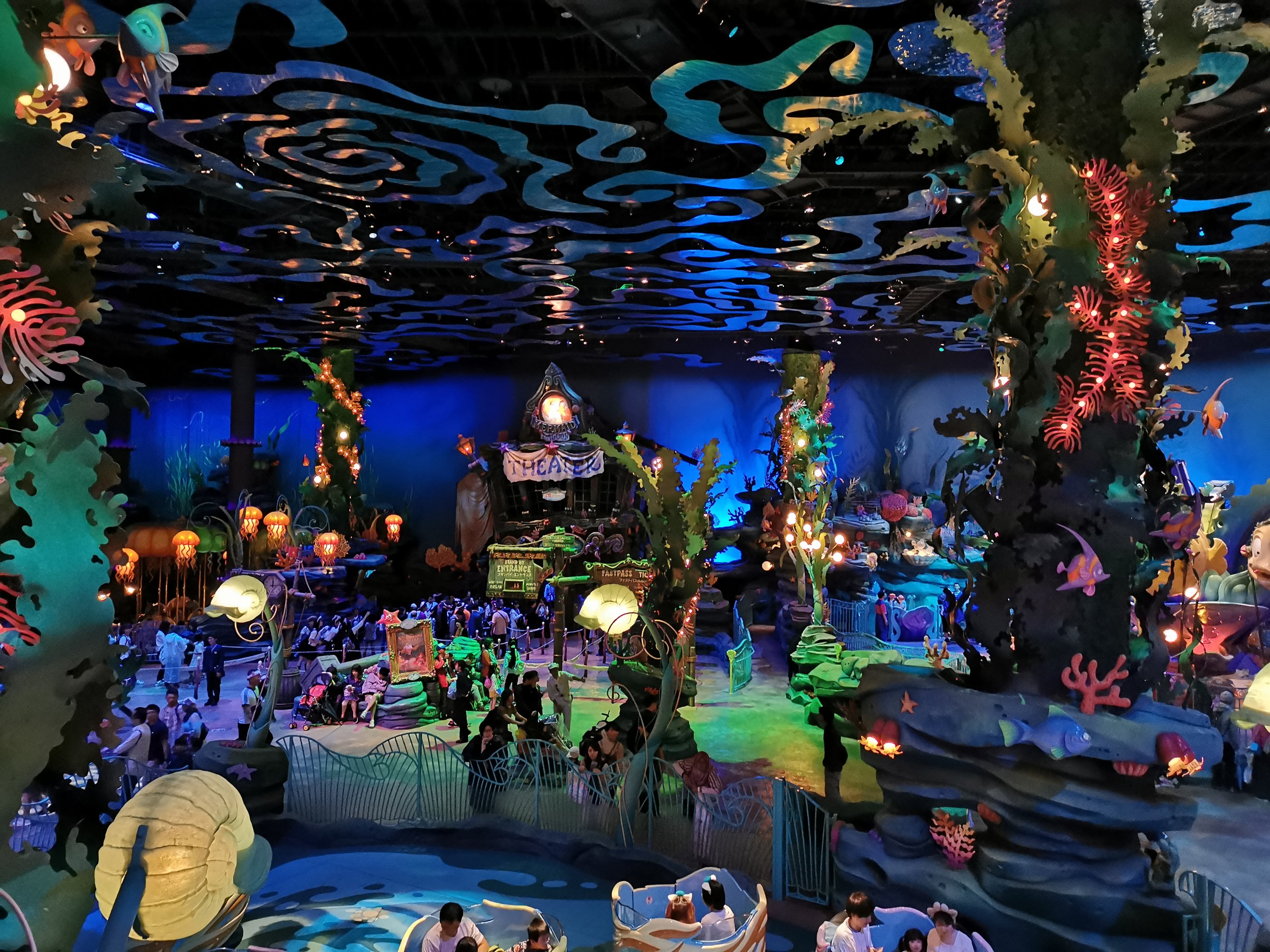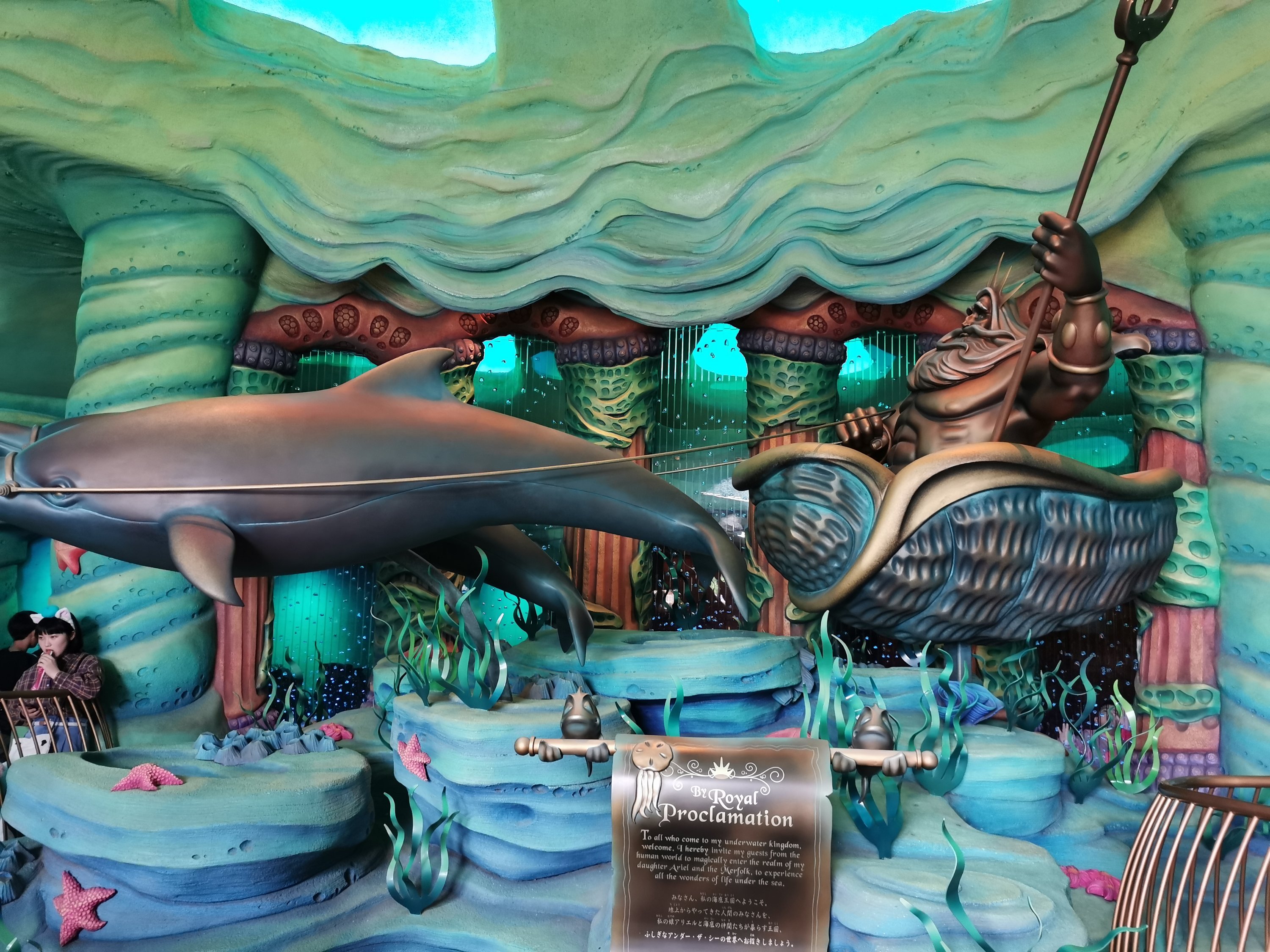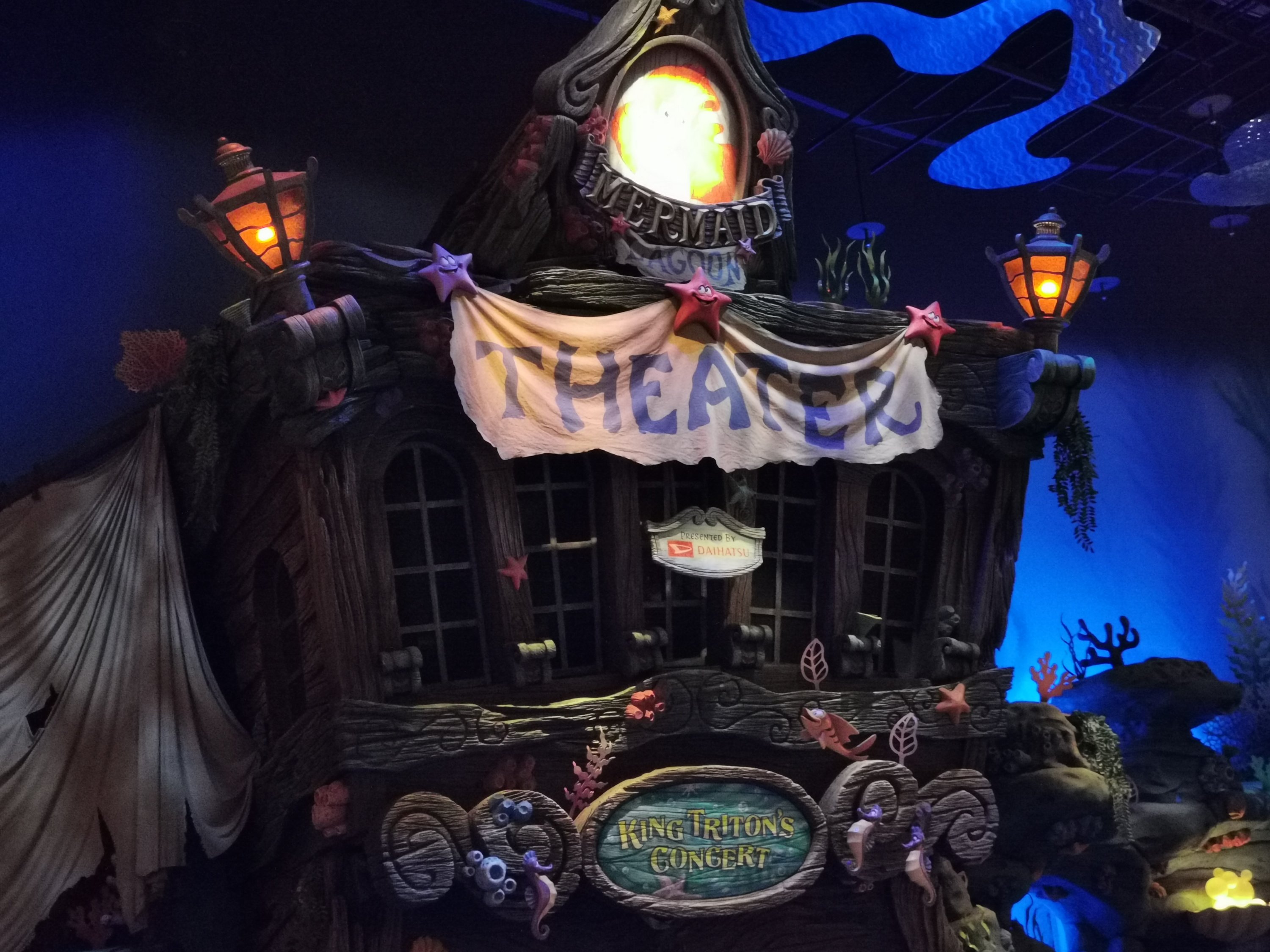 This is the Mermaid Lagoon Theater where you can witness a live show from Ariel and friends. They are singing in Japanese version of her songs. They are dancing and there\'s some conversations too. But, we are not allowed to take any photos or videos.
This is in Cape Cod Cook-Off. We had our lunch here and there is a free live show from Mickey, Minnie and friends. Though it was in Nihongo but still entertaining. It brought out the kid at heart of me. 😄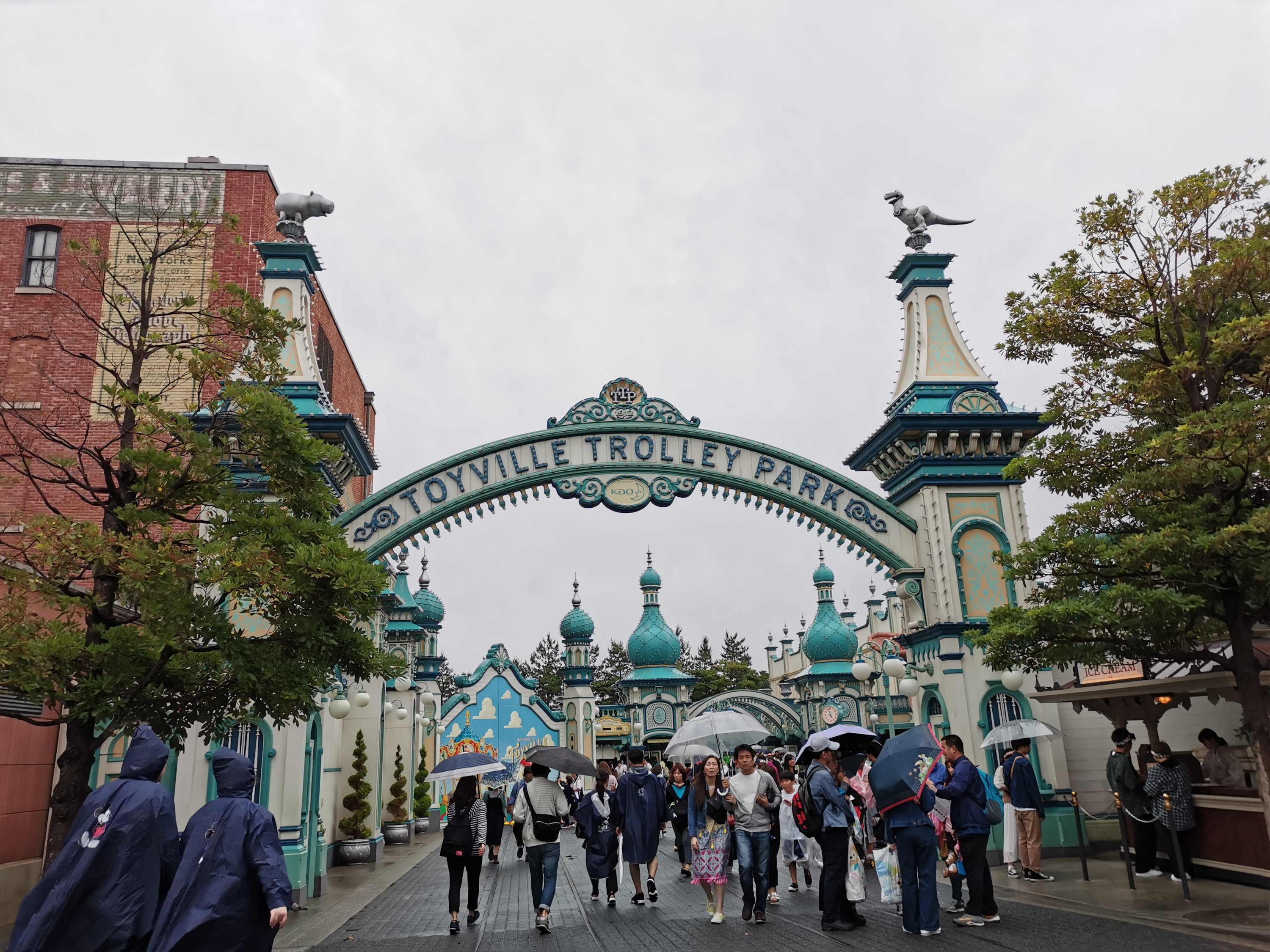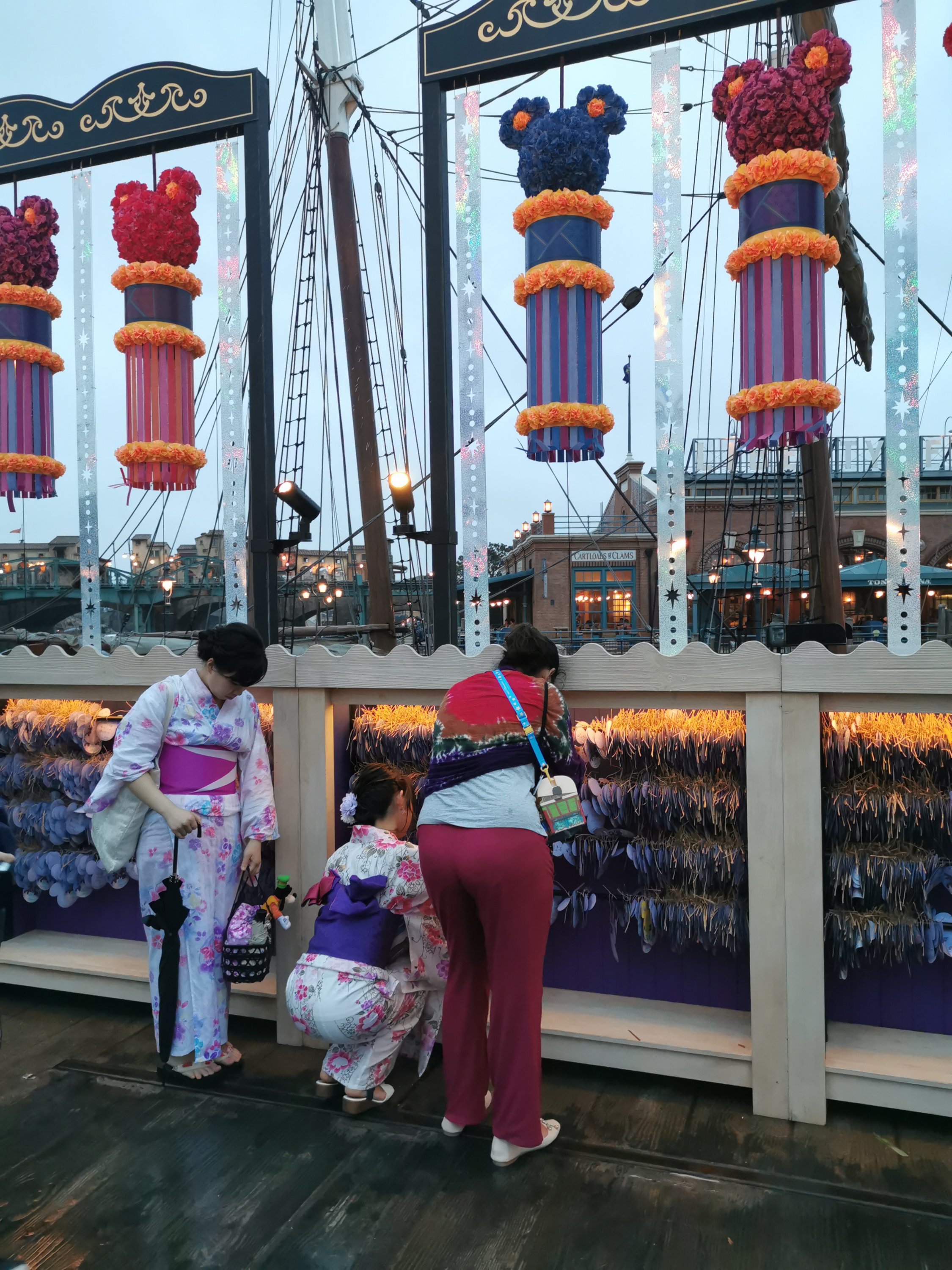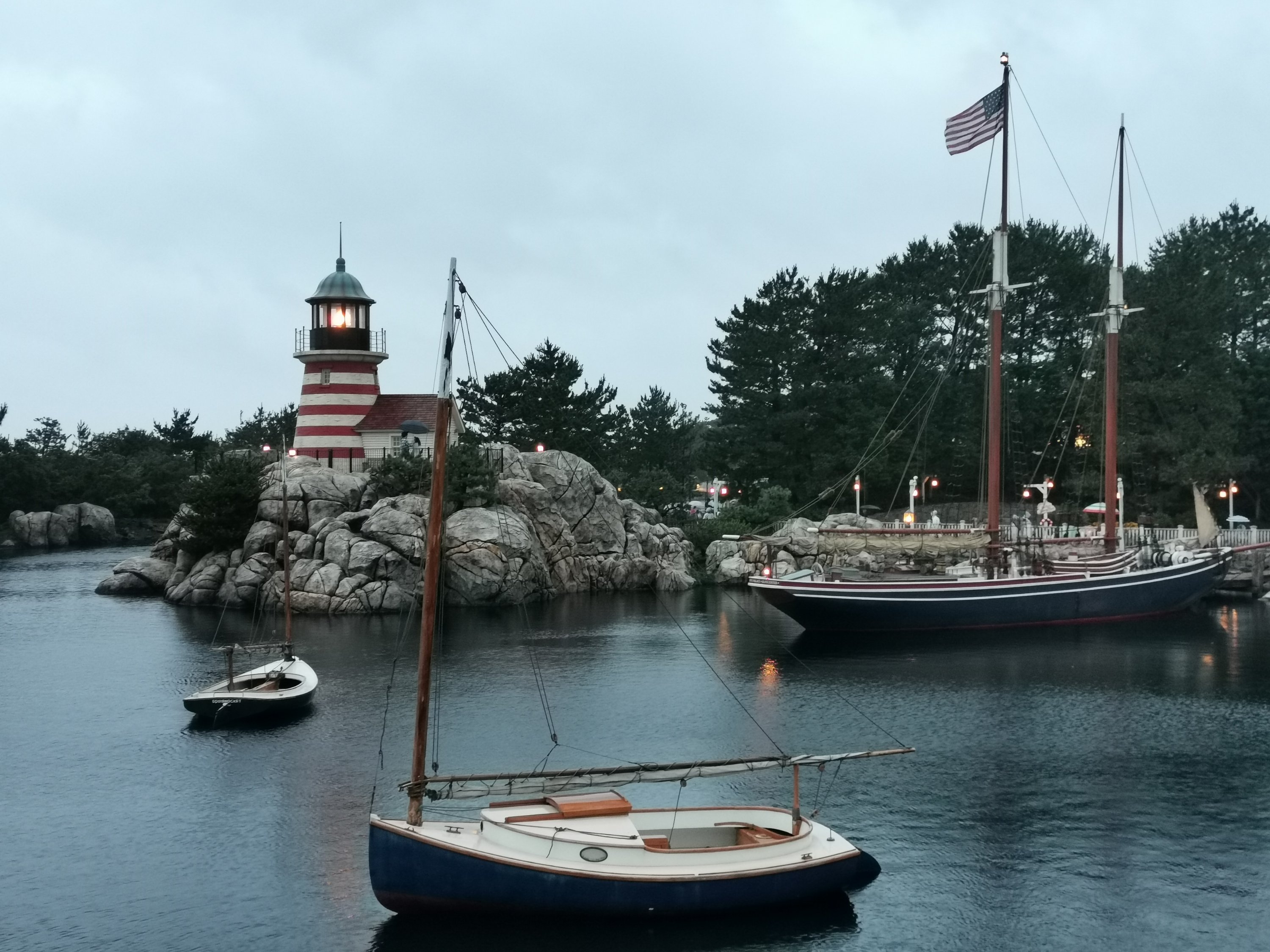 There are two shows at night before the closing. When going to theme parks like Disneyland, everyone would always look forward to the finale. When I went to Hong Kong Disneyland before, before we went home, we waited for the parade of all the Disney Characters.
Here in Tokyo DisneySea, their version of the parade is the Fantasmic. It is a show that features Mickey Mouse and friends. The water, lighting and other effects plus the storyline made the whole show really really really fantastic. It took about 20 minutes and every minute was jaw-dropping.
Again, rain or shine the show must go on. Here is a link of the whole show FANTASMIC! which I hope you can all appreciate. And sad to say but they will be permanently closed starting March 25, 2020.
After the show, there\'s the Disney Light the Night. It is a 5-minute fireworks which still being presented even in raining days.
We did really have a great and fun experience in Tokyo DisneySea. Even it was raining all day, we did enjoy. From all the walking to lining up to riding some of the rides to riding the boat to exploring the park to eating burger & fries while watching Mickey & Minnie Mouse dance to writing our wishes and hoping these will come true to checking out the shops and ending buying for Matthi to all the beautiful shows we witnessed. Indeed, it is so worth it. It\'s another Disney Park that we should all visit and experience. You won\'t regret! Definitely. 😍😉
TIPS!
1. You can buy the theme park ticket through their website here. The advantage is that you won\'t be lining up to buy the ticket. You go directly to the entrance and scan the QR code.
2. Your ticket is your passport even to the rides. So keep it in safe keeping.
3. As usual, food and beverages in the park is expensive. You can always bring with you some food and water or drinks. We both a bottle of water that we bought from the convenience store. Then you can just refill it in the park.
4. As much as you want to try all the rides, sometimes it is difficult because of the time. There are rides that will let you play a lotto and let you choose for your time to get in. So just plan if what time you should be going to that ride. And while waiting for your time, you can check other rides or other attractions.
5. Never get disappointed if you cannot ride or try everything. Again, time is the constraint here. Instead, just enjoy on what you were able to do. And for sure, it is still worth it.
6. It is never bad to try some luxury in the park if you have extra. Like buying some snacks or drinks – the Disney way.
7. There are souvenir shops in the park where you can buy food and souvenirs. Kinda pricey but I think it\'s okay.
8. Be there in the park before their opening hours and leave after the last show. It\'s not everyday you can go to Japan or to DisneySea or Disneyland, so better pour all your energy and have fun.
Here are some videos from Tokyo DisneySea. Enjoy! 🙂