One day, Howell posted a photo & video about their farm in Bukidnon. Then, Tropang Laagan started to comment on how nice it is and that if we can go. How & Maizel told us that we can. And so, we then started planning on when to.
Until Cebu Pacific had a promo fare where Cagayan to Cebu only costs Php 499.00. That\'s so cheap, right? I  messaged my friends if who wants to join and we booked the ticket right there and then. Of course, the seats might be sold out. That was about 2 to 3 months before our scheduled trip.
From 6 to 8 to 9 to 8 to 6 to 5… That is how complicated to organize a trip. When the date is near, you no longer have an idea if you will be travelling with a group or all by yourself. Good thing, 5 of us still pushed through. And we can understand our friends who backed out because of some important matters.
Anyway, we reached Cagayan de Oro City from Cebu City via the Lite Ferries. Their schedule is as follows:
Cebu – CDO => Departs at 7PM on Monday, Wednesday & Friday from Pier 1 in Cebu
CDO – Cebu => Departs at 7PM on Tuesday, Thursday & Saturday from CDO Port
The fare is Php 890 for non air-conditioned room and Php 980 for air-conditioned room.
So, we started our journey by meeting up at 6:30PM in Pier 1. When we got there, it is already boarding and we still need to pay for the Terminal Fee (costs Php 25.00 each). After which, we went inside and fell in line at the gate for CDO Lite Ferries and was taken by a bus to the ship.
At 5AM, I woke up and checked if we were already near, but we are still kinda far. I saw  my friends who were already awake and we decided to head on the 3rd floor of the ship. When we reached, we saw Tatay sitting in the raft. It was his birthday yet no one greeted him because we were planning for a surprise later that night. 😀
And when we went out here, the view was totally amazing. It\'s sunrise.
Watching sunrise for me is a rare thing because I am not a morning person. I can only witness its beauty if I have a super early flight. But I have an obsession for both sunrise and sunset. 😀
We stayed a little longer, taking pictures, talking, and just enjoying the view and the cold air.
About 7AM, we saw the port of Cagayan de Oro. Finally, we arrived! 😀
We went down after we called Maize & How.
---
Then, we saw Howell went out of from Moxie, the name of their car. 😀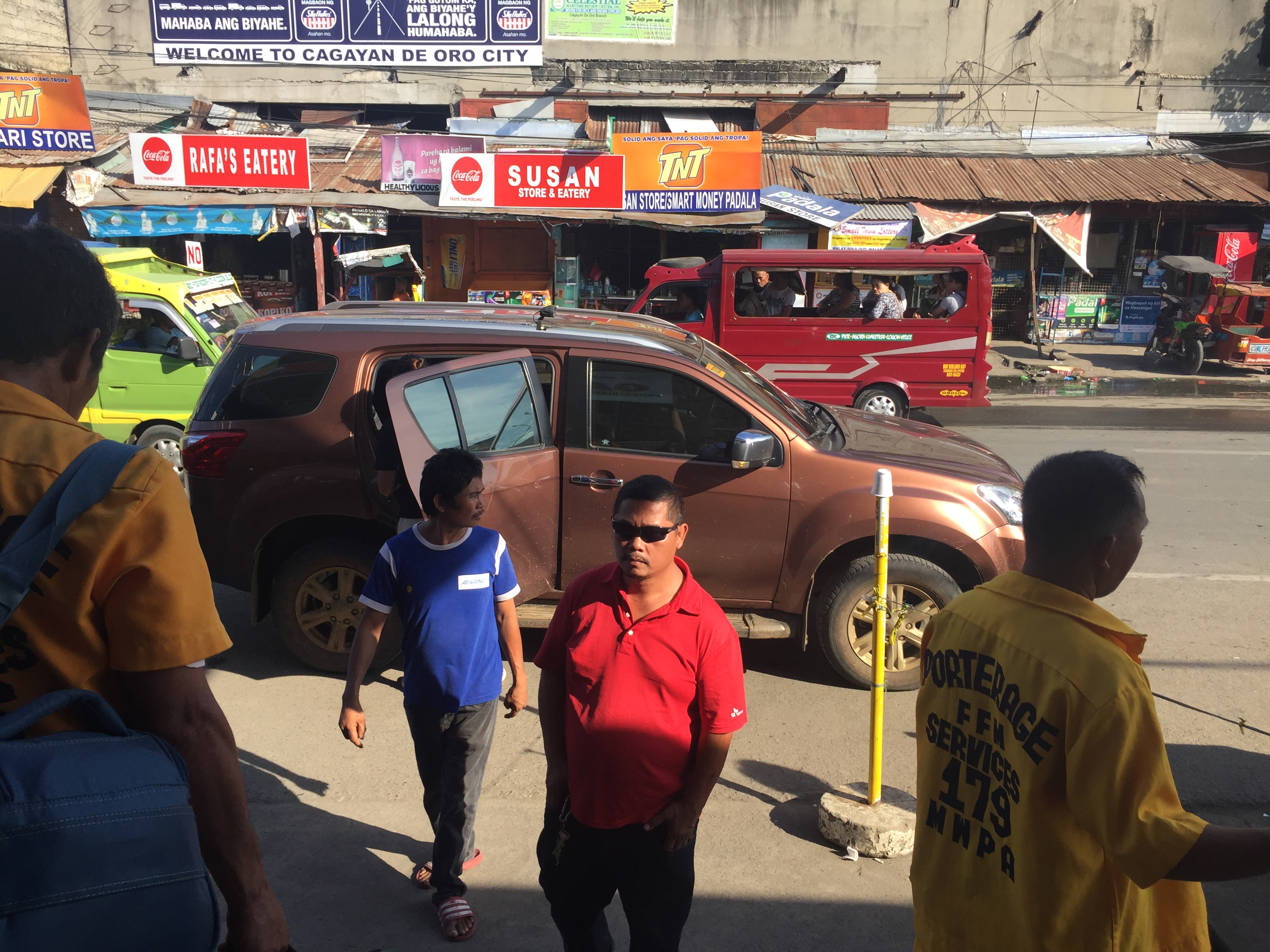 We then headed to D\' Original La Paz Batchoy for our breakfast.
After our breakfast, we headed to our first destination, Dahilayan. 😉
I will be sharing our experiences on different posts. For the following:
Dahilayan Forest Park and Adventure Park
Nasuli Spring
Squash Mountain
MN Farms
Lake Apo
Hotel de Susana Resort
Advance Water Rafting by Kagay
And I will include our delayed flight from Cagayan de Oro to Cebu. Plus the super unforgettable experience in Dahilayan. 😀
Day 1 -> Dahilayan + Nasuli Spring + Tatay\'s Birthday Surprise
Day 2 -> MN Farms + Squash Mountain + Lake Apo + Hotel de Susana Resort + Middleton Apartelle
Day 3 -> Advance Water Rafting by Kagay + Redtail Shrimp & More + Vjandep Pastel + Delayed Flight