Have you tried of going on a trip or doing some activities that are not planned and just give you a small amount of time to discuss what you need to do to make it happen? Well… That what happened to our unexpected trip to one of the islands in Cebu, Bantayan Island.
Located 3-hour bus ride from Cebu North Bus Terminal to Hagnaya and 1-hour boat ride from Hagnaya Port to Santa Fe Port. Yes! That might be a long ride. But what awaits you there is just breathtaking.
You will be welcomed by a clean port with this welcome sign. They say that Bantayan is the home of very fine sands and white beaches with very friendly and industrious people.
Well… Let's get this escapade started and know if these are true. 😃
From the port, we hailed a tricycle for Php20.00 each that will take us to Yooneek Beach Resort. This is where we will be staying for the weekend and highly recommended by our officemates and TripAdvisor. 👌😄
Before getting in the resort, we had a little negotiation first with the tricycle driver for the island hopping and the foods for lunch.
After we all agreed, we got in the resort and the place was quiet (we arrived at 6AM in the resort) and beautiful.
We met Ate Emersan (the receptionist in charge) and asked her if we could have an early check-in. Fortunately, there is an available room. So, when we were done placing our things in the room, we had our breakfast (bread plus tuna) and played frisbee afterwards.
Then, we strolled around and took some photos.
At around 9:30 in the morning, the boat that we rented for the island hopping arrived with the fresh fish, crabs and pork that the tricycle driver bought in the market.
After getting in to the boat, our Bantayan Island Hopping began! 😊
No sleep. No breakfast. No energy. But, let us see if the island that awaits us will make us alive and kicking. 😛
Virgin Island
After 30 minutes of a little bumpy boat ride, this what welcomed us.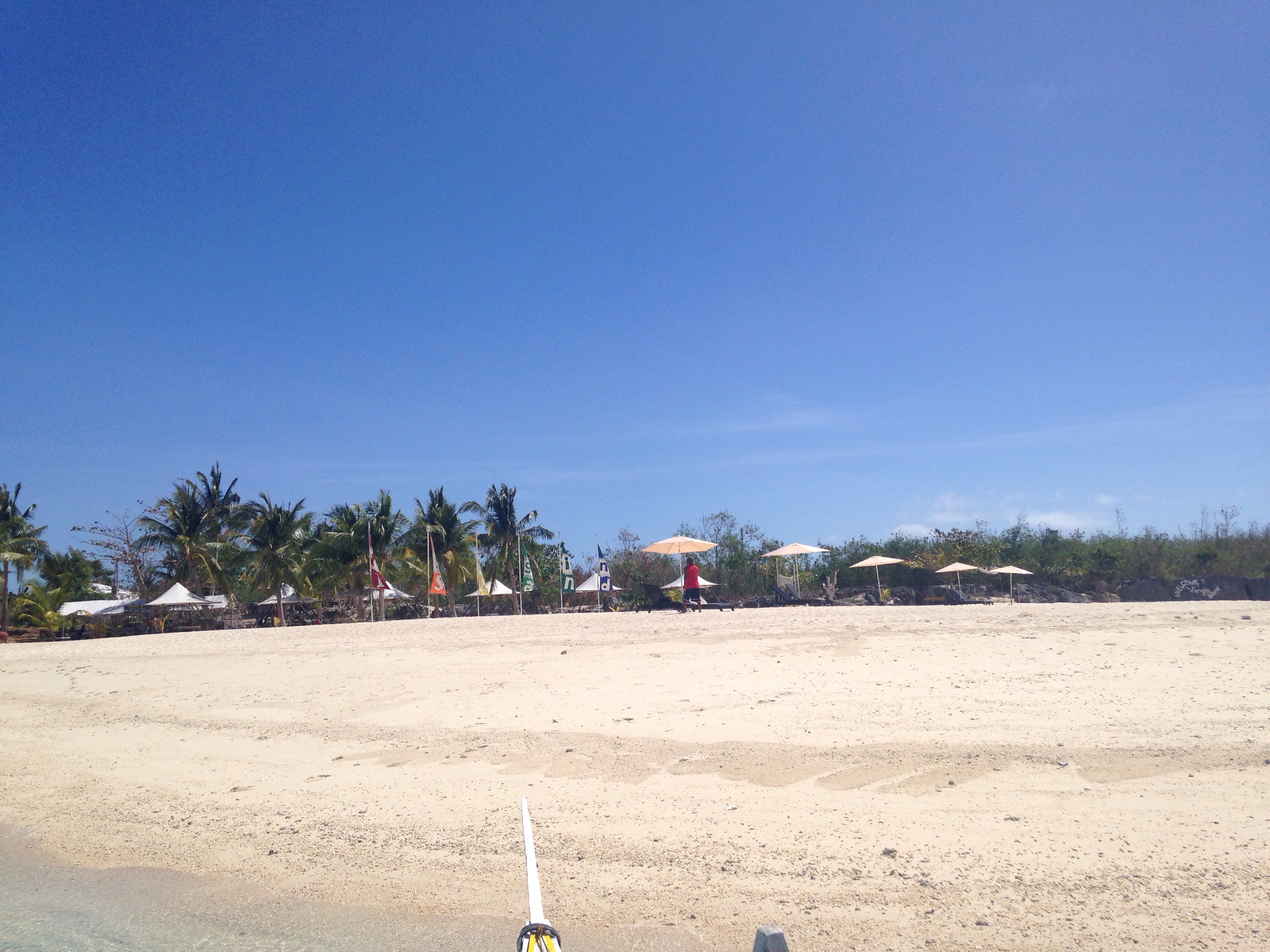 You need to pay an entrance fee of the resort, the cottage rent (if you choose to or you can look for some area where you can stay for free) and the cooking fee if you are bringing raw foods and you want the resort staff to cook for you.

After paying and settling in the cottage (a table under the coconut trees), we then began exploring the resort and the boys have their own pictorial session living us girls in the cottage watching over our things. 😋
After getting full from our delicious lunch, we went swimming, snorkeling and lots of pictorial. 😄
After that, we proceeded to another island and spent a couple of minutes swimming and snorkeling before going back to the resort.
Then the rest of the day and our stay were spent relaxing, chitchatting, having some beertime (except me who just had iced tea 😌), playing cards and eating.
Indeed, that was a great weekend of discovering new places, relaxing, bonding with the officemates, making new friends and creating new memories. ☺️👍
And what made our stay more relaxing was the great accommodation courtesy of Yooneek Beach Resort plus their very welcoming, friendly and accommodating staff esp. Ate Precy. 😊👏
Thank you, Bantayan Island for a wonderful experience! 👌😍😉
Me with my officemates together with Ate Precy (the lady in white) 😀