If you read my previous post about my canceled flights this year, all thanks to COVID-19, then you would know how much I love to travel. Even if I got broke most of the time. Or even if I got sleepless nights. All for my itchy feet. 😅
I started traveling both for work and vacation last 2013. My previous work made me discover my passion and love for travel. Many would wonder why I love to travel. Why I would waste my money and even get broke just to travel. I just told them to try traveling and maybe you\'ll know why. And I guess many people now know why I love to travel.
But because of how things happened this year, we cannot travel yet for leisure. So, am gonna share things I missed about traveling. And let me know if you share the same sentiments too. 😉
Okay? Let\'s go! 😁
1. SLEEPLESS NIGHTS FOR SEAT SALE
I\'m a budget traveler. I bought plane tickets for a very minimum amount even if it means I have to wait for months. Ika nga, I\'m willing to wait. 😝
But getting the cheapest tickets is not easy. You need to have three things. First, be awake the night before the seat sale so that you can start booking the moment the clock ticked 12MN. Second, fast internet connection. Since seat sale is a first come first serve system, you need to be able to book the ticket before anyone can book. This also means that you have to know where and when you\'ll go. Third, credit card. Though sometimes they would allow paying in the payment centers within specific duration, it would still best to make sure you get the seat and paid for it immediately.
I\'ve never have a plane ticket bought outside seat sale. Except for work of course. But all my vacation trips are through seat sale especially those outside the country. From about 5k roundtrip fare to Incheon, 3k roundtrip fare to Tokyo, and less than 3k roundtrip fare to Taipei. People would sometimes got surprised but that did happen though.
2. EXCITEMENT OF PLANNING
The moment I bought my plane tickets, I would then start planning for my trip. I search for blogs and read those things I can do, see and eat including places to stay. I would then create itinerary. My itinerary is as detailed as possible. Like it specified the time, duration, activity, places to see or visit, things to do, how to get there, the fare, the admission fee, the food expenses, etc.
This gave me the idea how much should I prepare for my trip. Though I booked in advance my accommodation and some tourist attractions like theme park tickets, I still include them in the budget. Since I will still be paying for it.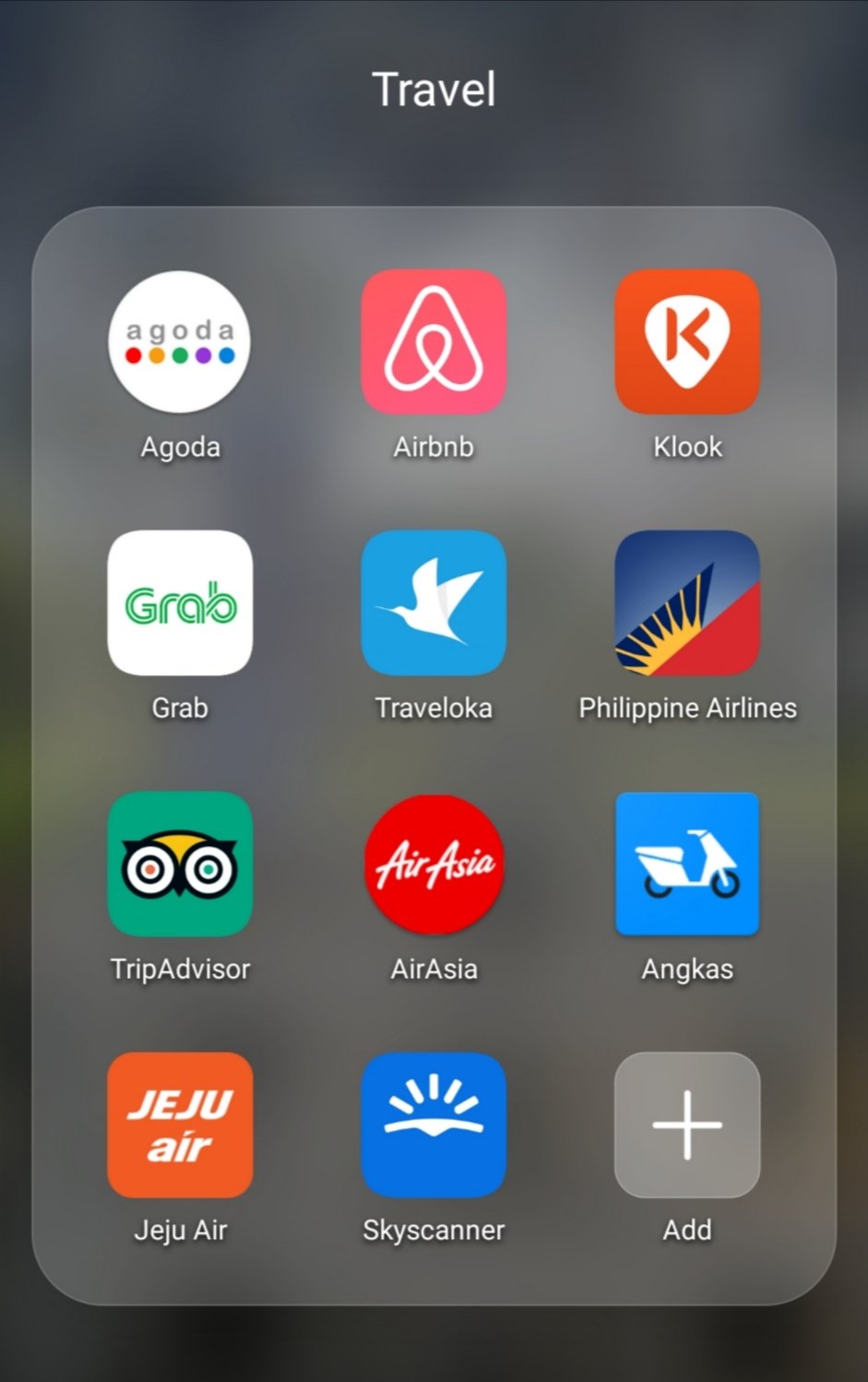 The usual question I received from friends is how much is the budget to go to a certain place. If it is abroad, I usually say about Php 30k. But the reality is, it would still be up to you. You get to decide if you will be staying in a private room or dormitory-type room, in a hotel, an inn or a guesthouse. If you will be eating in a fancy restaurant, street market or convenience stores. If what theme parks you will go or if you will be going to those free admission places. If you will be taking a taxi or subway. If you will be buying souvenirs or not.
So, it really depends on you. That\'s why I planned. I get to have an idea what should I do or where should I go. I have a budget for the meal. Though I\'m not strict in following my itinerary and I can be flexible as possible. I usually go beyond the budget when buying pasalubong or souvenirs for my loved ones at home. 😁
3. LAST MINUTE PACKING
If there\'s one thing I\'m good at though about traveling is to pack last minute. And unpacking after a long time. Hahaha
Though sometimes, I already planned what to bring or wear during my trip, I usually pack everything the night before my flight. And if I\'m out the whole night, I will pack few hours before I go to the airport. I already know what to bring. I sometimes list them down. But most of the time, I already know what to put inside my bag.
There\'s even a time that I just have to go home to unpack and pack my stuff because I need to fly again. Mostly, it\'s for work or if my vacation ends the day I need to fly for work.
The best thing to do is to list down what you will bring. And when you get to travel a lot of times, you\'ll get used to packing your needs. 😉
4. AIRPORT RUSH
Other than the last minute packing is my airport rush adventure. It was all because I departed late from home. I was offloaded twice and I\'m not proud of it especially I got scolded by our boss since those were all business trips.
But that experience made me change a little bit for the better. I make sure to be in the airport at least 2 hours before my flight if it\'s domestic. I haven\'t been late for my out of country trip though. I\'m usually early, before the check in counter opens.
I also make use of the web check in. In this way, I just have to go directly to the last scanning gate and won\'t have to fall in line for check in.
And arriving in the airport earlier would mean I can still eat Jollibee or Tsim Sha Tsui food, I can use the WiFi for free, and I can still chill before flying. 😉
5. JOY OF FLYING
There\'s something in flying that makes me excited and happy. Though sometimes, even how many times I rode an airplane, I still got a bit nervous. My heart would beat fast. Maybe because I\'m claustrophobic and the limited space in the plane triggers it.
But eventually I learned how to handle my flying misery. I would most of the time sleep even before the plane takes off. First, to make myself calm. Second, because I\'m just too sleepy especially during an early flight.🙈
Then, I get to enjoy flying later. I love seeing the sky filled with clouds or the sky painted with different colors during sunrise or sunset. I love seeing the islands or the ocean beneath.
I experienced the worst turbulence too. When I went to Davao, and we cannot land because it\'s zero visibility. We were already in Davao and all we needed to do was land. But instead, we were advised to go back to Cebu. Cebu to Davao is an hour trip and it doubled during that day. Plus the turbulence along the way which made the other passengers shout a bit out of fear. I tried myself to enjoy and keep calm even if I\'m a bit scared inside.
I always pick the window seat during the first few times I fly because I want to see what\'s outside especially when it\'s about time for sunset or sunrise. However, when I got to travel more, I would sometimes like to choose the aisle seat so that I can go to the lavatory anytime without bothering my seatmates. Or the window seat so that I can lean to the window when I\'m sleeping especially on very early flight or late night. 😂
6. EXPLORING & LEARNING ABOUT A NEW PLACE
I\'m not sure if I have the same mindset with other people who travel. But traveling for me is an opportunity to explore and learn things about a new place.
I can learn about their daily lives. Maybe not 100% since I\'m usually staying in a hostel but at least I could see a glimpse of it. Like how people are rushing at a certain time to go to work or to go home from work.
I can also explore those tourist destinations and at the same time learn about it. Like for example, the temples or even the parks. I once went to a Hindu Temple in Malaysia and I learned that people would walk from there to Batu Caves once a year as an offering to Lord Maruga. I also learned why Yehliu Geopark is named Yehliu. It is because the place is filled with Yehliu plants.
I get to experience too a little bit of what the locals are usually doing. For example, in Japan, you get to cross the road if it\'s Go. Unfortunately, in some countries, they don\'t follow that. In Singapore, cars would abruptly stop if someone is crossing the pedestrian lane even if it\'s Go from their end. In Japan again, I experienced the rush hour in the subway wherein passengers are pushed to fit inside.
Being someone from a city without train or subway and buses are usually for long distance trip, I get to experience riding the subway and the bus like the locals. Reading the map, tapping my card, buying load, going to the platform, getting in and out the train, and even getting lost & ended riding the wrong route. I enjoyed this experience a lot.
The longest train ride I took was when I went from Taipei to Haulien. It took me more than 2 hours.
And I get to experience walking for kilometers too to get to my destination. It\'s quite far but it\'s fine. 😁
I learned a bit of their language. I can\'t speak other languages except Filipino and English. But I learned the basic words to use in some places. For example, Annyeonghaseyo for Hello in Korean. Sumimasen for Excuse Me in Japanese. Xie Xie for Thank you in Taiwanese. Terima Kasih for Thank You in Malay. And a few more.
7. MEET AND MAKE NEW FRIENDS
I met maybe I would call them temporary friends. Those people I met during my trips and got the chance to talk to. From Grab Drivers in Malaysia, Hotel/Hostel Staff, Tourist Guide, Fellow Tourists, some Locals, etc. And those kindhearted people who offered their help to take photo of me. 😁
It is nice talking with them and share some stories or ask questions. I also like the chance we had in Busan when we were walking going to a village. Then we met few locals outside their houses. When we greeted them, they would smile and greeted us back.
I also met a fellow tourist in Taipei who took photo of me during our tour. Though I haven\'t met her again but it\'s a happy memory to know her. Maybe we will meet again.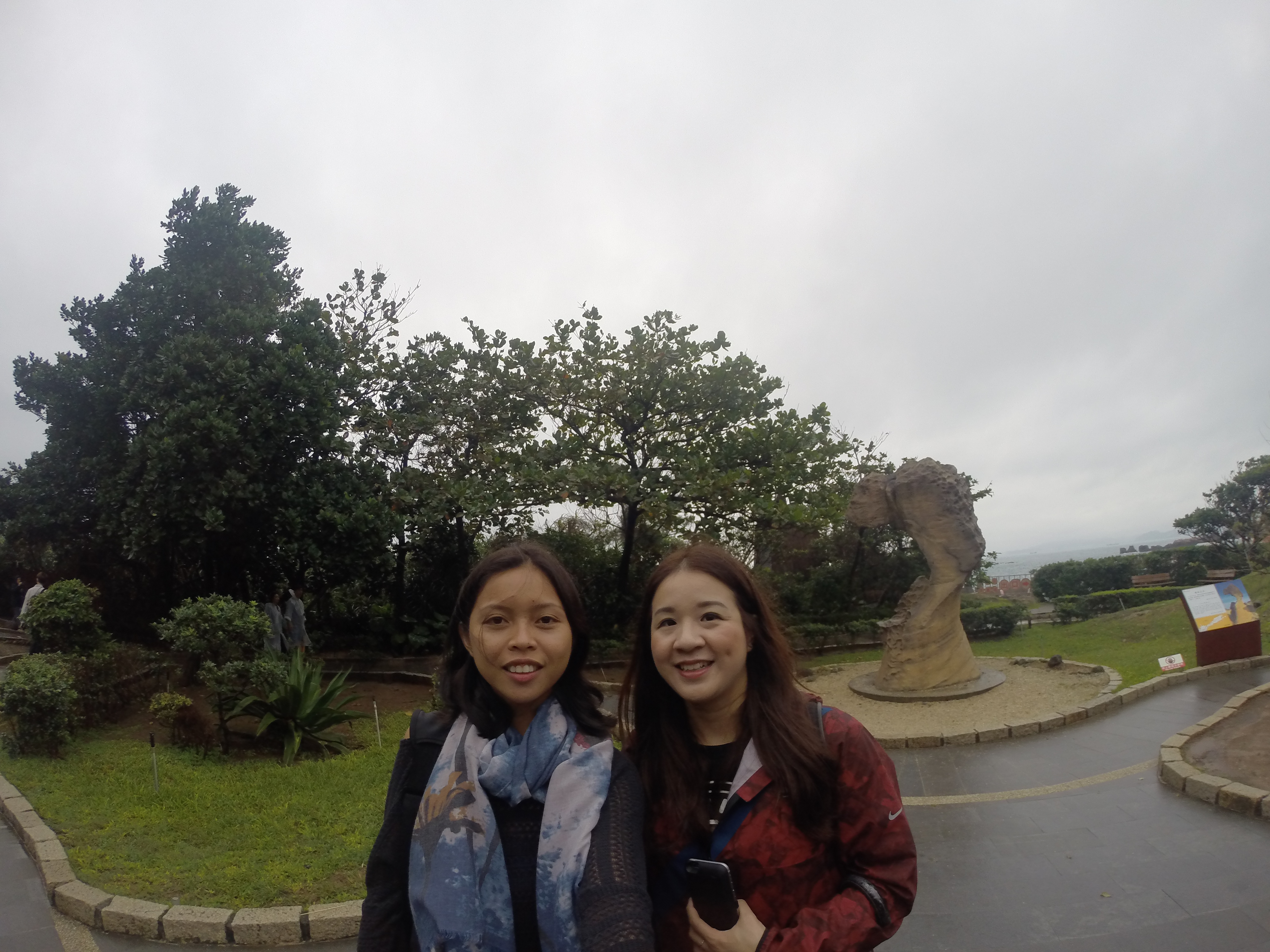 8. TRYING THE LOCAL CUISINE
It\'s always a must to try the local cuisine when traveling abroad. Though in some of my trips, I wasn\'t able to do it since I\'ve been worried about my sensitive stomach. But I had a good try when I went to Tokyo where we ate their delicious ramen, gyōza and even beer. Also at Busan, we had gimbab, Korean chicken, tteokbokki, fish cake, rice cake and of course, Samgyeopsal.
Trying the local food would let you experience the authenticity of these foods. Most of the foods in other countries can be found in our home country. Many foreign restaurants are being built. But still, there\'s a difference when trying it in their home country instead.
So next time you\'re out of town or out of the country, don\'t forget to try their local cuisine. Even within the country, you can still try their local cuisine. For example, in Vigan, try the empanada or bagnet. In Bicol, try lain and chili icecream. In Cebu, try lechon and danggit. Crocodile Sisig in Palawan. Organic Foods in Sagada. And a lot more.
9. SHARING MY EXPERIENCE & STORY
One of the reasons why I love to travel is that it made me into a storyteller. I really love to share my experiences when I get home. The joy, the challenges, the getting lost, the homesickness, and all that.
Every trip is different. Even if I\'ve been to the same places. A new story. A new experience. A new journey.
And yet, every single time makes my heart happy. It makes me smile. It makes me create a memory I will cherish for a lifetime.
I tell story so that people would have an idea what to see or do there. It\'s my real testimony and review. As much as I like to read blogs and reviews of other people to know their experiences, I would like to share mine too.
Maybe not everyone would love it. But I\'m doing it for myself as well. This is why I do blogging. To share my stories and experiences, to give idea to people, and just because I think through here I can really say what I wanna say. Because not all the times people will be interested. But that\'s fine.
10. THE URGE TO TRAVEL AGAIN
And like any other thing, after every trip, I have this urge to travel again. I would look forward for another seat sale. I would work and work more to earn and save.
Planning a trip is like a stress reliever. Sometimes it is a motivation. It keeps me pushing to work harder. I need to save so I can travel. I need to get up so that I will have money.
And every time my trip is coming, I have this excitement feeling. Oh! What should I wear? What should I bring? I should now buy my tickets.
And maybe one day if not sooner or later, we will have this feeling again. The feeling of flying. The feeling of excitement. The feeling of adrenaline rush. The feeling of wondering and wandering. The feeling of finding new experience and friends. The feeling to share another story again.
Until we cannot travel yet, let us try to reminisce our travel memories. Let us start writing our stories and share it to others. And maybe when we can travel, the travel lovers and itchy feet will increase because they got inspired by your story.
The world is out there. It is just waiting for us to discover every corner of it. But now, he is resting and asking us to take it slowly and take our time resting in our own little world – our home. 😉