After staying and exploring Tokyo Tower for 4 hours… Yes, 4 hours! We\'re really making every minute count. Haha
We went to our next stop, the famous Akihabara. This place is know for electronics shops and stuff. So, we went here for two reasons. First, to witness and see the place itself. Second, to look for that retractable extension wire that me and my colleague were looking.
There were many people and tall buildings in the area. Establishments sell electronics and anime stuff. There are many arcade games. There are restaurants, cafes and malls. There are offices too.
We went from one shop to another. But we did not find what we\'ve been looking for. So, we decided to go to a café for Gundam lovers. Again, I\'m not a fun but they offer delicious and cute food & drinks. It\'s pretty relaxing too.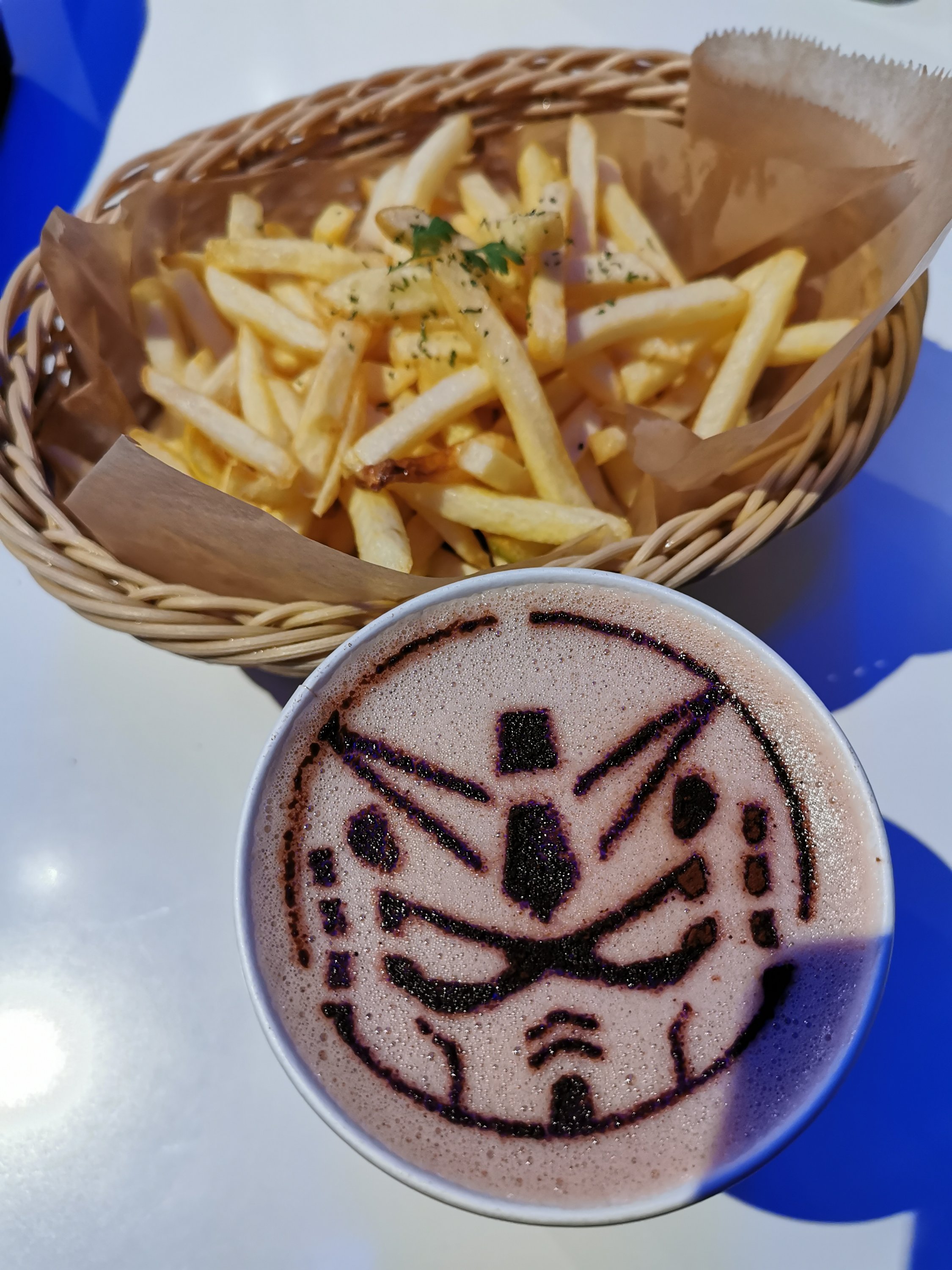 After that, we went back to the place we were staying. We roamed around to look for a place to eat.
The best way to end the day was with a bowl of Ramen, one serving of Gyōza and a glass of their local beer. 😁