All of our experience in Busan was memorable and fun. Our kind of one-for-the-book adventures. But this specific experience was one of the fondest and unforgettable part of the trip. In my own opinion. Hehe
Why? Well, let\'s find out. 😂
After our late lunch at the guesthouse, we did what we did the day before, took a nap or at least rest. April and I agreed before the trip that we will make it a relax trip. In a way wherein we can still see what we want or need to but we won\'t be in a hurry or exerting too much effort to visit all. Why? We can still visit them the next time if it won\'t fit our schedule now. And we don\'t like to sacrifice the moment just to have more places visited. You know, quality over quantity thing. Haha
That\'s why, we always spared time to go back to the guesthouse and rest unless we don\'t need to. Besides, we were really tired this day from all the walking that we did. 😅
Anyway, going back to our late afternoon to evening activities.
We departed at the hotel around 5:30PM. We took the train at Choryang Station and after 19 stops (which is the last stop for that route) for about 15mins ride, we arrived to our destination – DADAEPO BEACH.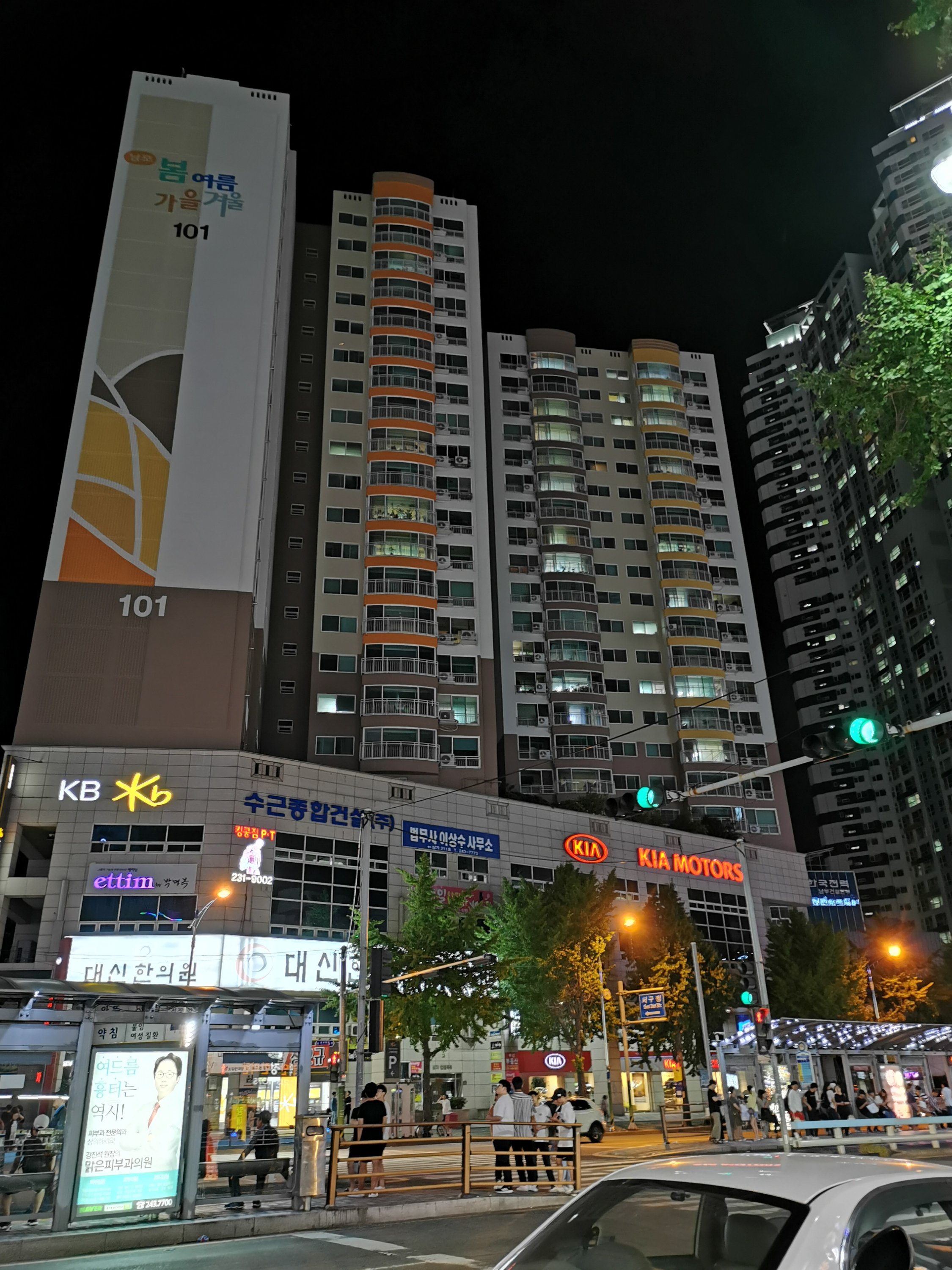 When we got there, again there were many people already. But unlike in Gamcheon Culture Village, most of the people here were locals and families. Maybe they opted to celebrate the 3rd & last day of Chuseok at the beach.
Three things to notice here. First, the sunset is so beautiful so better visit here late in the afternoon before sunset.
Second, many airplanes pass by the area. Maybe the airport is just near. Third, the water is so calm and inviting. It\'s perfect for some late afternoon swim. If only I brought extra clothes, I would end up swimming. Haha
Aside from that, the whole area is a park too. There were many trees, a river, benches where people can relax and bond.
Plus, the best part that I think everyone has been waiting for is the Dadaepo Sunset Fountain of Dream. It\'s a 20-minute fountain show wherein the waters were dancing in the tune of the music played. It\'s very fascinating.
And the other best part though is after the show, visitors can enjoy the fountain. By how? You can get inside and play with it. Just be ready to get wet.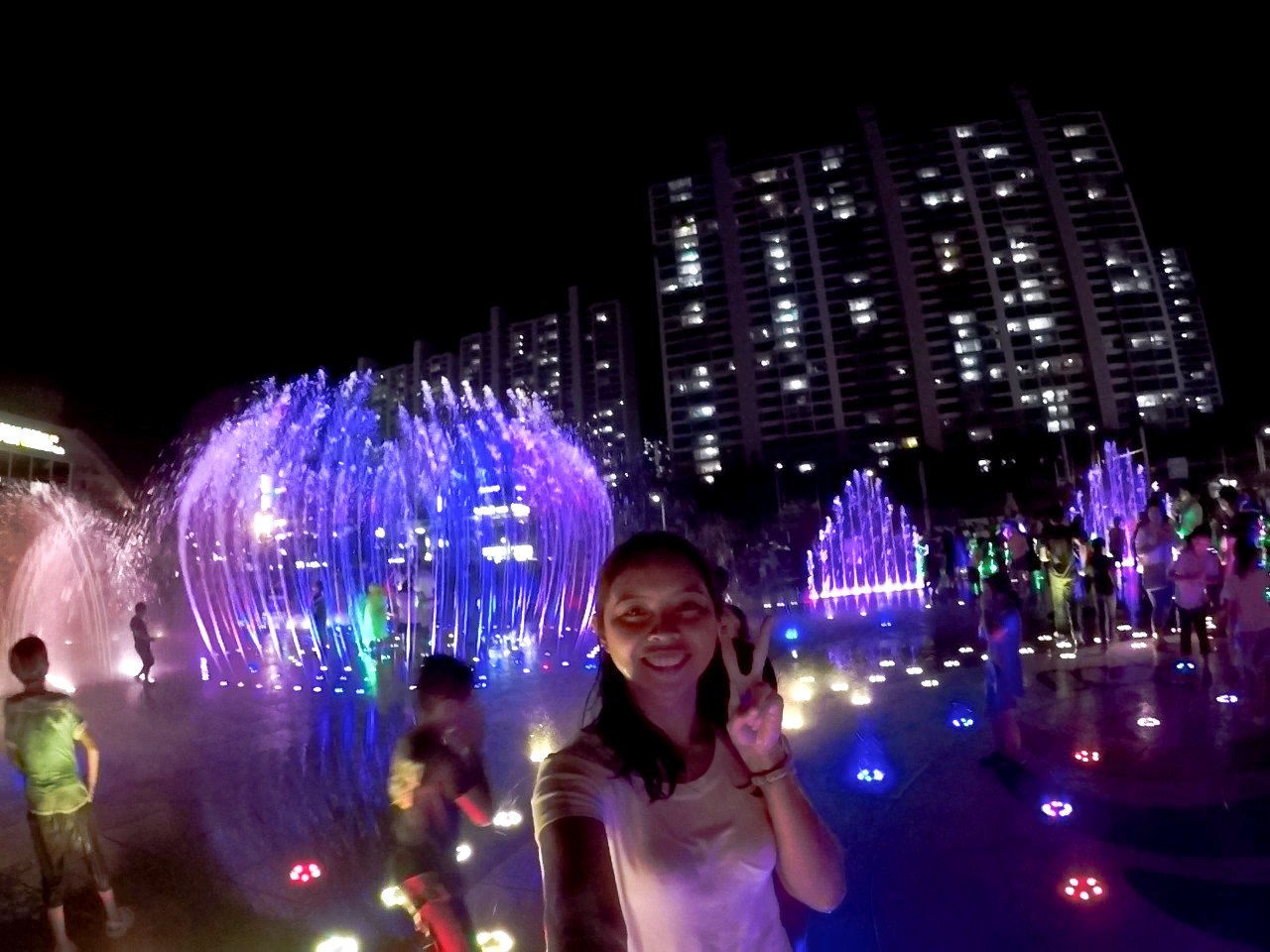 And that was what I am so excited about. I did try it and though I ended getting wet. Like my shirt was really wet (good thing I had a jacket). But I really really had fun. 😍👌
After changing my wet shirt, we went back to the station and headed to our next stop.
Busan is incomplete without visiting the famous Busan International Film Festival (BIFF) Square. It\'s an area filled with shops, restaurants, stalls, and pubs. They are selling street food, stuff, socks, belts, shirts, souvenirs, etc. And it is connected to other market.
We roamed around the area and tried the street food in one of the stalls.
What also surprised us were the line of tents for fortune teller. I guess, that is normal in Korea just like the one we saw in the KDrama. There was one fortune teller that the customers were really falling in line. Maybe she\'s really a good one.
We just passed by though since we can\'t also understand them if we will try. 😊
And we also found a street filled with food stalls selling different type of foods. From fish cake to live animals like squid. We did not try also since we were done eating.
After an hour or so, past 10PM, we decided to go home. 😊
And yes! We ate again in the guesthouse. Late night snack. We just finished the squid that we bought in the market and the ice cream from our fave stop, Mini Stop. 😁
Hope you had fun reading as much as we enjoyed. 😉