On our last day, we started it earlier than the usual since we need to go to few places before heading to the airport and catch our flight back to Cebu. Yes, we\'re finay going home. It\'s a short vacation but full of wonderful memories. A lot of firsts and a lot of discoveries. Something that will always make every travel a success.
We had our breakfast at around 8:30AM and checked out at 9:30AM. Again, we just left our stuff in the Reception and will just get it back after our adventure for the day.
Outside our room is a life quote that I think each of us could live by. And it says Life is either a daring adventure or nothing.
It is our choice how do we live our life. We can always stay within our comfort zone and do what we used to do or good at. Or we can go on adventure. It doesn\'t necessary mean travel around the world. But, do something that you think you can\'t do. Do whatever you want to. Go beyond your limitations and go out from comfort zone. Whether it\'s about applying for a job that you want and can make you grow. Eat that food you really hate. Conquer your fear.
And for me, life should be a daring adventure. Or that\'s what I want to with mine. That\'s why, I\'m trying a lot of things and still figuring out how to face & conquer my fears. It would take time. It must be done in a baby step. But as long as you believe that to can do it, then you can. 😉💪
So yeah! Our first stop for the day is the famous Haeundae Beach. It is the most famous beach in Busan. It has a 1.5km long white sand shoreline. It is a perfect place for swimming.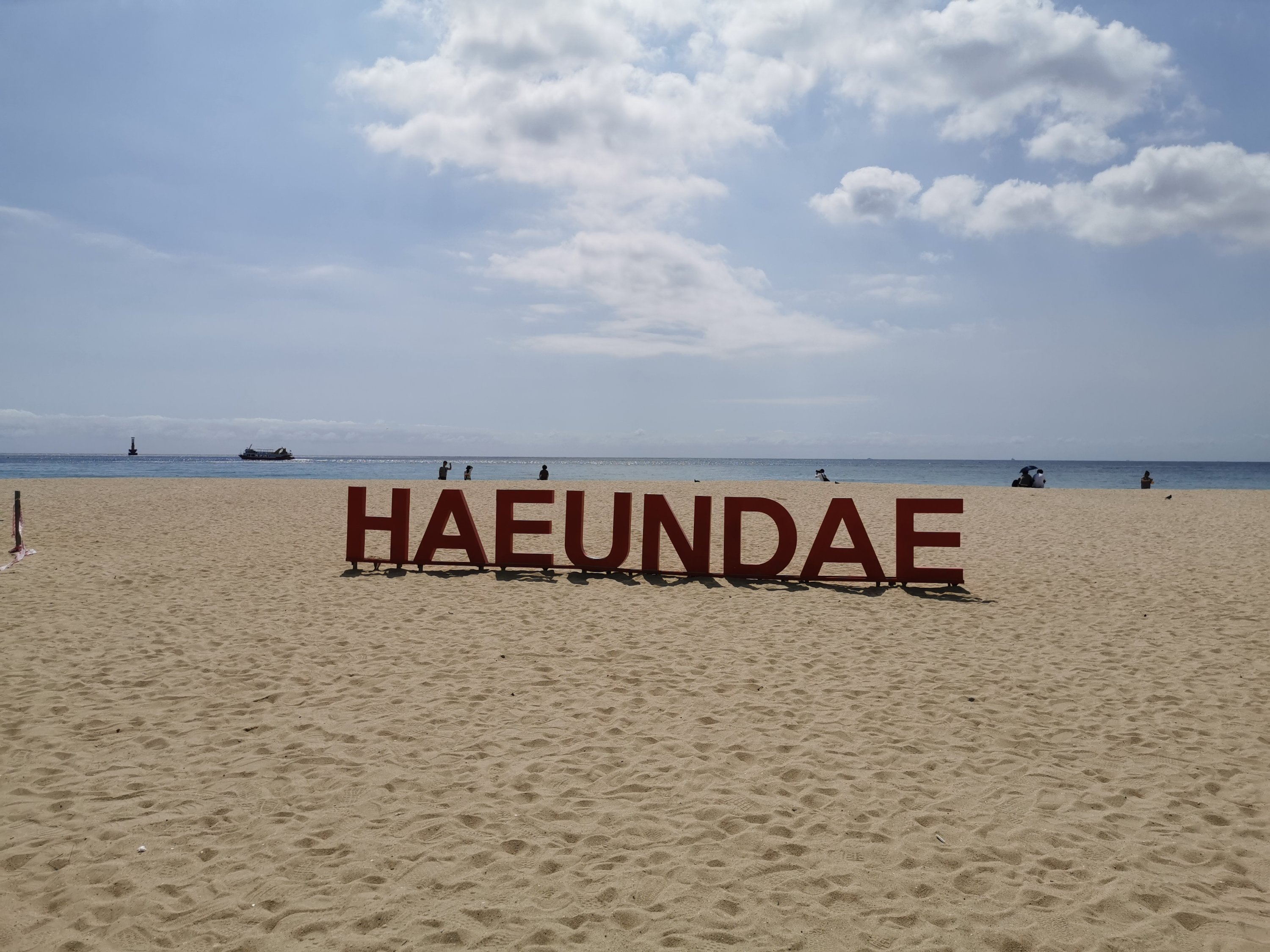 How to get there?
From Choryang Station, take the orange line going to Nopo. After 5 stops, get off at Seomyeon Station. Transfer to green line with route for Jangsan. After 16 stops, alight at Haeundae Station. You can just walk from there to the beach.
When we get there, we saw a wide and long stretch of white sand beach. It was quiet and peaceful. There\'s not much tourists or visitors. There are few locals who were setting up something.
Since it was almost 11AM, the sun was so up and it was so hot. We just took few photos and checked the place. Then we decided to head to our next stop. But this beach is really perfect for those who want to swim, sunbath and enjoy.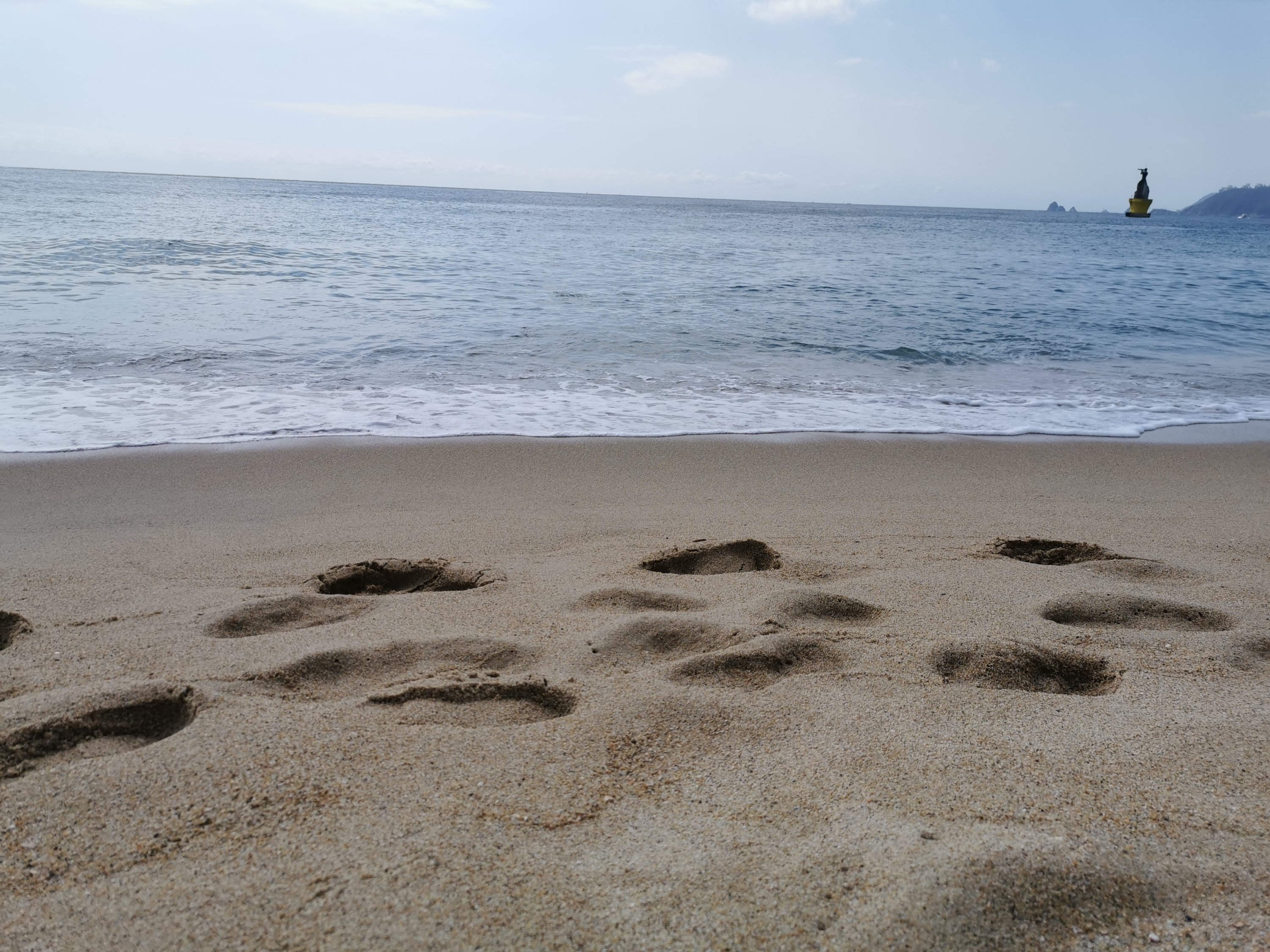 And oh! We met a Korean lady who went to Busan for a vacation. 😊
Our next stop was in Gamcheon Culture Village. We went back here not to explore again but to buy some souvenirs. We also went back to the restaurant where we bought galbi. We had our lunch there while watching Korean Drama. 😁
Then we went to the street market and underground shopping center.
Past 4PM, we headed to the airport and waited for our 9PM flight back home in Cebu, Philippines.
We started boarding before 9PM and departed a few minutes earlier.
It was time to bid farewell to our home for the last few days. We arrived in Busan without an idea what to expect and how our experience will be. But the moment we were leaving Busan, me and April really felt the determination to go back again one day. Not just because of the places we went to but the whole experience including the people, the food and the journey in getting around.
Everyday has been a different experience but every single day fulfills our desire to explore the city like locals. We saw fellow foreigners but we still had that space to enjoy it with the locals.
And really! I can say that my parents would enjoy if I would bring them in Busan. One day! ❤️