What\'s really nice about this trip was that we were not pressured to wake up early, prepare early and depart early. We moved according to our pace and convenience. Though it would still vary in different people but we wanted this way. And guess what? We enjoyed more. Without getting stressed out and disappointed. 😉
That\'s why, on our 3rd day, had our breakfast at 9:30AM. And departed for our next stop an hour after.
The ride from the bus station to our destination was about 30 to 45 minutes. It was a Sunday and not much vehicles were on the road.
TAEJONGDAE RESORT PARK
This is our first destination on that day. It is a huge park with forest, cliff overlooking the ocean, and a temple. The place is very picturesque and relaxing. You can also find here an area where you can eat fresh & raw fish.
I think this was the only place which we paid. It\'s not mandatory though but you chose according to your preference. What I\'m saying is this.
Getting around the park has two options. First is by foot. You can walk and roam around then check the place at your own pace. Second is through their Danubi Train in which you need to pay KRW 3000 for adults. If you choose the latter, there are designated stops and schedule. But for sure, you are all covered.
So yeah! Obviously, we chose to take the Danubi Train coz we\'re not ready to walk. Haha
We waited for the next trip until the staff called us. You need to fall in line, though. When we were going to our first stop, we passed by few people who were walking. And believe it or not, most of them were elders like 50-60 years old. So strong! 💪
Our first stop was in the Observation Deck. It is a building above a cliff. There is a store selling food & beverages and other stuff. You can see from here the ocean, some trees and the boats that would dock in the port below it.
We enjoyed the view for a while. Still fine even it\'s a bit crowded. Then, we headed to our next stop, the Yeongdo Lighthouse.
Basically, it is a lighthouse. This is being used for the boats & ships that would pass the area. We saw a lot of passenger boats while we\'re there.
You can go down to the rocks along the ocean. You just need to take a couple of steps. Also, be careful not to fall into the water.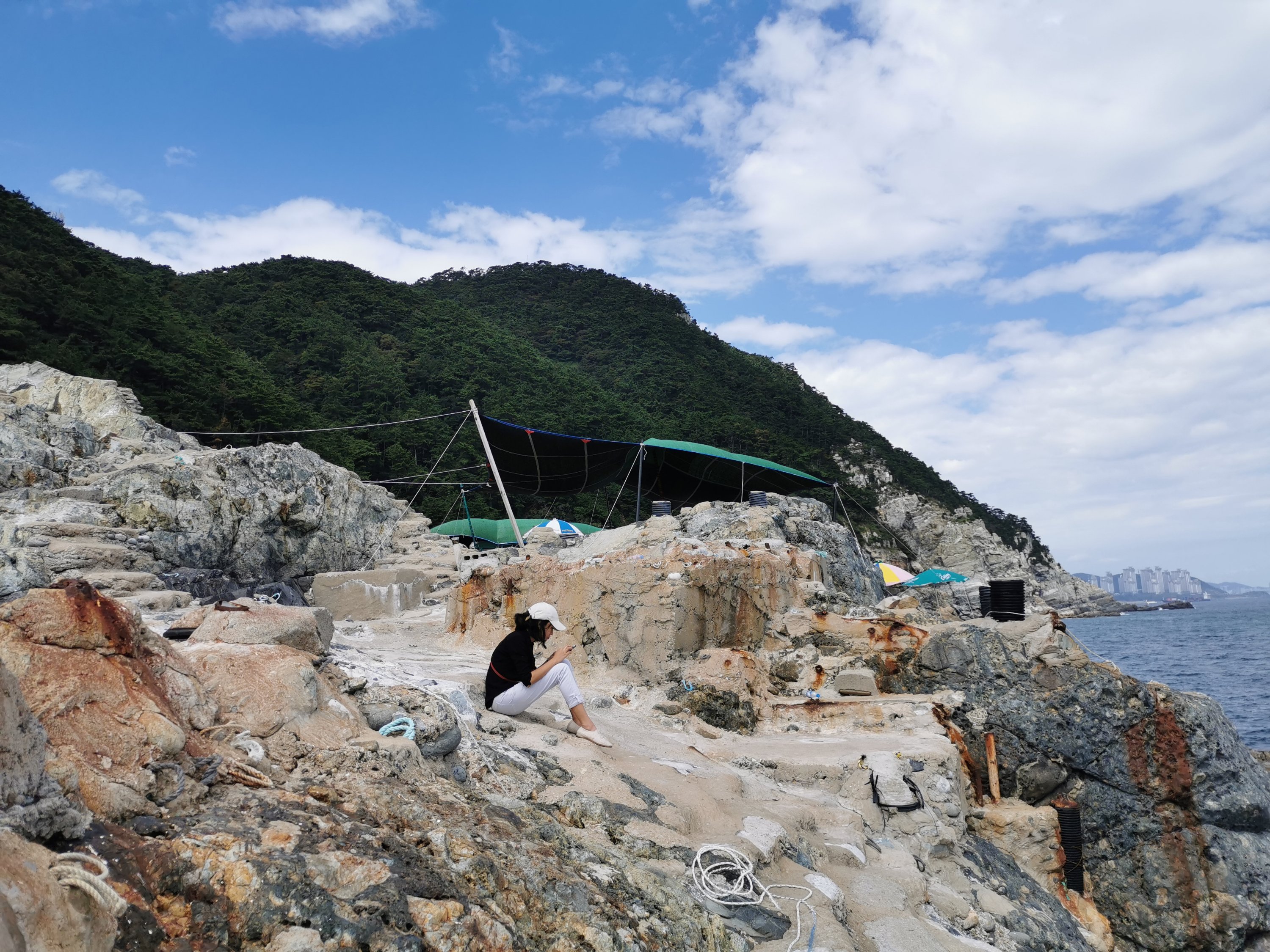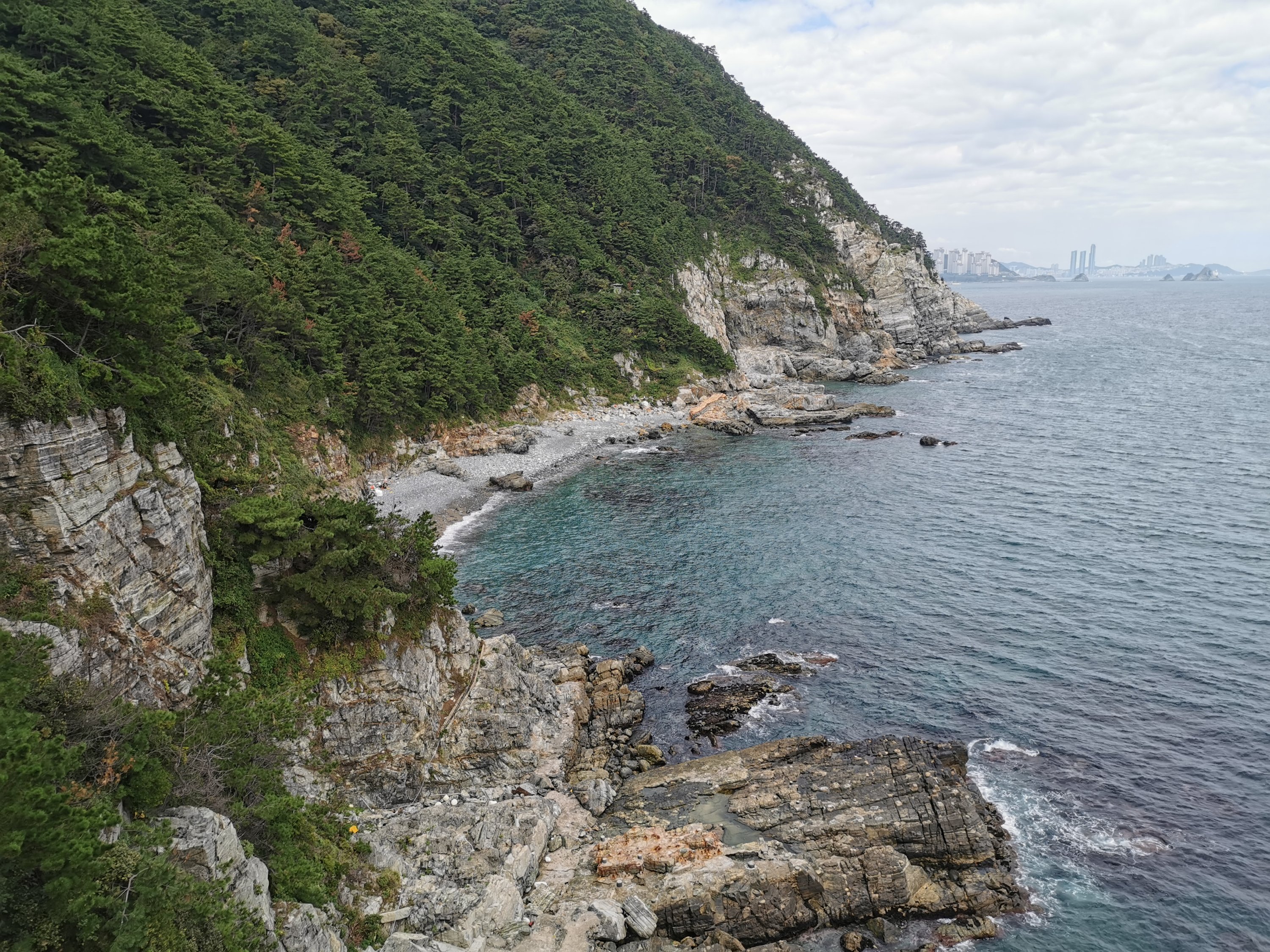 There is also a beach area at the side wherein you can go and swim. But we opted not to go since we won\'t also be swimming.
In here, we found the area where you can dine fresh and raw fish paired with Soju. We did not try coz we don\'t know how our tummy would react but I really want to but just can\'t. Haha
The journey going up is a little bit tiring. Haha But don\'t worry, you can rest, drink and eat at the restaurant above. We had our lunch here.
After getting fascinated with the view, relaxed by the fresh & cold air, and tired from walking (hahaha); we went to our next stop. It is in Taejongsa Temple. That was also our last stop in the park.
You have to walk in the middle of the forest before reaching the temple. It was so peaceful & quiet, too.
Then, we went back to the main entrance. We departed from the park at around 2:30PM and decided to drop by Lotte Mart to buy some pasalubong.
We roamed and shopped (a little bit 😅) there until 5PM. Then headed back to the guesthouse to leave our stuff and asked where is best to eat.
SAMGYEOPSAL DINNER at 화성 갈비
When we asked the guesthouse staff a restaurant near the area where we can have Samgyeopsal, one of the suggestions was 화성 갈비 (Hwaseong Galbi). Just walking distance.
The place really feels like being a local. It\'s like what you can see in the KDrama. And that\'s best about dining here. Of course, aside from the delicious food.
When we got there, there were other group of customers. I think they\'re family. The place is not so big and it was managed by two people only which if my guess is not wrong, their mother and daughter.
Though they really don\'t speak English and am not sure if they can understand. But thanks to Google Translate, we were able to at least had a good conversation with her especially when asking for more rice and Kimchi. 😃
And honestly, she\'s so friendly and accommodating. If there\'s something we want to ask, we just typed it in Google Translate then she was so willing to get our phone & read. 😍
And their Samgyeobsal is different from the one we had try here in Cebu. It\'s delicious, too. It\'s so obvious that we loved it a lot. With the empty dishes we left. Haha👌
After that sumptuous & must have dinner, we walked to our next destination. Actually, until the bus station. Enough to burn some carbs & calories. But not all. 😅
BUSAN TOWER
Next stop was the symbol of Busan situated in Yongdusan Park. Busan Tower stands at 69 meters above sea level with the height of 120 meters. There are a lot of things you can see from here. An overlooking view of the city, the park, the temple, the buildings. There is also stores and café / restaurant.
Every night, there is Busan Tower Media Facade that takes 10 minutes and happens thrice daily. It is a video of different images of Busan created by local artists. It will be shown in the exterior wall of the tower.
Going there, you need to walk uphill. But before reaching the top, we dropped by a Catholic Church. I think this is the name 중앙성당. It\'s just so close to Busan Tower and Yongdusan Park.
In my other travels, I tried my best to visit a church or attend a mass during my trip. Mostly, it\'s during Sunday. That\'s why, I\'m so happy when we found the church. We were able to pray and thank God for keeping us safe and healthy.
After that, we continued with our journey. At the top you will find the tower with a restaurant in a temple-shaped building, a shop for souvenirs, an open area where you can hang out, relax & enjoy the city lights, a Busan Tower signage, and of course the Love Locks.
After exploring and taking our photo from the booth, we headed down on a different route passing the park, a quiet alley until we reached a street of shops.
We went for another souvenir and pasalubong shopping. I forgot if we were able to buy something. Haha
Then, we went back to the hotel at past 10pm.
Another beautiful day has ended. And we always ended our day with talking about everything until we fell asleep. 😁