The first KDrama that I watched and fell in love to during the pandemic was Crash Landing on You. And it started my journey to being a KDrama addict. And yes, I am one of the happy fans that Hyun Bin and Son Ye Jin ended together in real life. 😍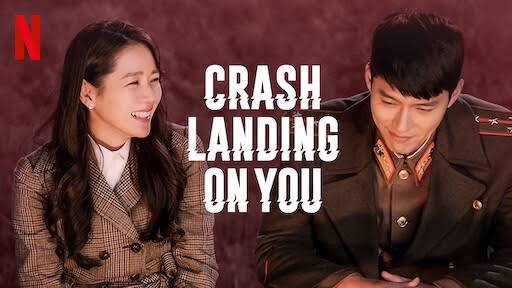 When I had my plan to travel to South Korea, it so happened that I saw an ads about a musical show for Crash Landing on You. I then booked a ticket through Global Interpark and chose a schedule where Lee Yi Kyung will be in. He played the part of Goo Seung Jun and he is the only cast member that I knew of. And I picked a seat on the 3rd row middle. So close to really see their faces. 😅
The musical started last September 16 and ended last November 13. It ran for 170 minutes with a 20-minute break in the middle.
I know for a certain that it will be in Korean. But I just thought that since I watched already the series, I might still be able to get the context of the whole show even if I won't understand the conversation.
The show was held in COEX Artium in the famous COEX Mall. Which happened to be just a subway ride away from my hotel. But since I dropped by Ahn Bo Hyun's office before going to COEX Mall, I just took a bus.
I arrived an hour early and the staff told me that they will start to let the audience in 30 minutes before the show will start. So I hurriedly went down and took a quick lunch at Cookat Dining Lab. Which is by the way so delicious.
When I got back, there were many people already outside the hall. There were setups they did outside wherein guests can chill and have coffee while waiting or take pictures. A poster was also posted to inform who will be the casts for the day.
I went to the restroom first before getting inside since you cannot go out once the show has started. You are not also allowed to bring drinks except bottled water.
A few minutes before the show started, the staff did some announcements on the do's and don'ts. One thing I am certain was that we cannot take photos and videos unless until the curtain call. So we were all focused in watching the show and we won't disturb our seatmates.
I was amazed on how good singers and actors all of the casts are. And yes, they were all pretty and handsome.
Captain Ri played by Lee Jang Woo did really speak North Korean language so well. And Se Ri played by Na Ha Nais pretty as she is and yes, she did the paragliding thing.
The whole time I thought how can they all memorized the lyrics & their lines and acted so well at the same time. And yes, they really did cry (with tears). Amazing, right? 😁
When Lee Yi Kyung (Gu Seung Jun) came out (the moment I had been waiting for), all I said was "so handsome". And I did not expect him to sing so well. 😊
Seo Dan played by Song Joo Hee is pretty, tall and is good with acting & singing too. I love it when she and Lee Yi Kyung sang Sunset by Davichi together.
And of course, the musical will not be complete without the participation of the Marites (the North Korean ladies who loved to gossip and who became Se Ri's friends), the Company Five (North Korean soldiers which were Captain Ri's people), and of course, the villain in the story, and even Se Ri's evil brother.
Was also impressed how the supporting casts can change from one role to another.
During the whole show, I was able to reminisce the things that happened in the drama. Compared the drama vs the musical. Laughed to some scenes (sometimes I got it, sometimes I just think it's time to do it especially other audience did😂). Got hurt, and touched. Had many awwweee moments. Got excited what scene will be shown next. Anticipated things to happen. And again, was totally amazed.
I did not regret buying the ticket and watching it even with the language barrier. It was a moment that I will really remember. And something that I want to do the next time I am in Korea.
So when it was time for the curtain call, everyone took out all our phones, grabbed the chance to take photos of the casts, and clapped non-stop.
Super 고생했다 , 잘핬다 , 대박 to everyone! 👏👏👏
The best!!! 🫶