My first destination was Batu Caves Temple. I read that I can take a bus. But, since I am already late, I decided to take Grab. The rate is very reasonable considering that the location is outside KL (approximately 20-30 minutes away with NO TRAFFIC). I went back to the hotel and asked the staff on where can the Grab pick me up. After giving instructions and checking that the Grab was near, I went to the Guardian a few meters from the hotel.
The driver can speak and understand English well. And we were chatting the whole time. I think that\'s because he used to be a teacher before he decided to make Grab his full-time job.
He was asking me if I am a Palestinian and I don\'t know why. Until we reached to asking about our age and status. Your typical convo. HAHAHA!
He told me as well that there are 3 races in Malaysia – the Malay, the Chinese and the Indians. They speak 2 languages – English and Malayo (being widely used).
What I noticed with the people in Malaysia (or in KL) is that they can really speak and understand English. Maybe not that fluent but you know that you will understand each other. Maybe because there are different nationalities working and visiting the country.
After a couple of minutes, we arrived in Batu Caves Temple. He dropped me off at the Main Entrance. I just walked to get inside. I was amazed on how big the statue and how colorful and beautiful what\'s around it.
Batu Caves Temple is a Hindu temple located in Selangor, Malaysia. The Lord Murugan Statue which is the symbol of Batu Caves Temple is the second tallest Hindu deity in the world. It was built in honor of the God of War, Murugan.
I took a few photos until I was about to setup my Go Pro to take a photo of me. I found a foreign lady (American or European) who was working in KL. I asked her if she could take a photo of me and she was so nice to do it. After that, I took a photo of her and her friend. 🙂
Then, I went to an area where there were many people laughing while taking pictures of them with the birds which were being fed.
And I took more photos until I decided to go up and get inside the cave. Wow! I did not know that it was that high. There were about 272 steps going up. It was scorching hot but I did not mind the heat. This is because I was enjoying walking, taking photos, seeing the tourists, getting mesmerized by the view, and watching the monkeys walking from here to there, being their photogenic self when the tourists were taking a photo of them, and some were eating foods that I think they got from the people.
What amazed me more was how big the cave at the top. It is so big that there are many temples inside. There is even another stairs that you will take to go up. There were many monkeys and birds. There were many locals guarding the temple. It was really huge and beautiful.
After that, I went down while taking pictures along the way.
I was supposedly take the bus to KL, that\'s why I walked outside the Main Gate. I asked the people (particularly the taxi driver) if where can I take the bus. He told me to go across. When I looked at it, it\'s kinda far already and I am so hungry. It was past 12NN.
So, I asked him if how much is the taxi fare, he said that it will cost me RM 45. That\'s almost times 2 to what I paid with the Grab a while ago. So, I said that I will just go back inside. He tried to negotiate and gave RM5 discount. But, still.
So, I went back inside then booked a Grab. Fortunately, the driver was just near and the rate was only RM 29. Big savings, right?
When the driver arrived, I approached him and told him to take me to KL Sentral as I will go to Istana Negara (supposedly). He also said that there are restaurants in KL Sentral. Perfect!
He asked me if where I came from and I responded Philippines. He then said,Pangako Sa\'yo. I laughed a little and asked him if he knew Kristine Hermosa and Jericho Rosales, and he said yes. It seems he is an avid fan.:D
Half of my Day 1 ended having lunch in KL Sentral. 🙂
KL Sentral is the hub for the bus & train. And their food court offers a wide variety which you can choose from.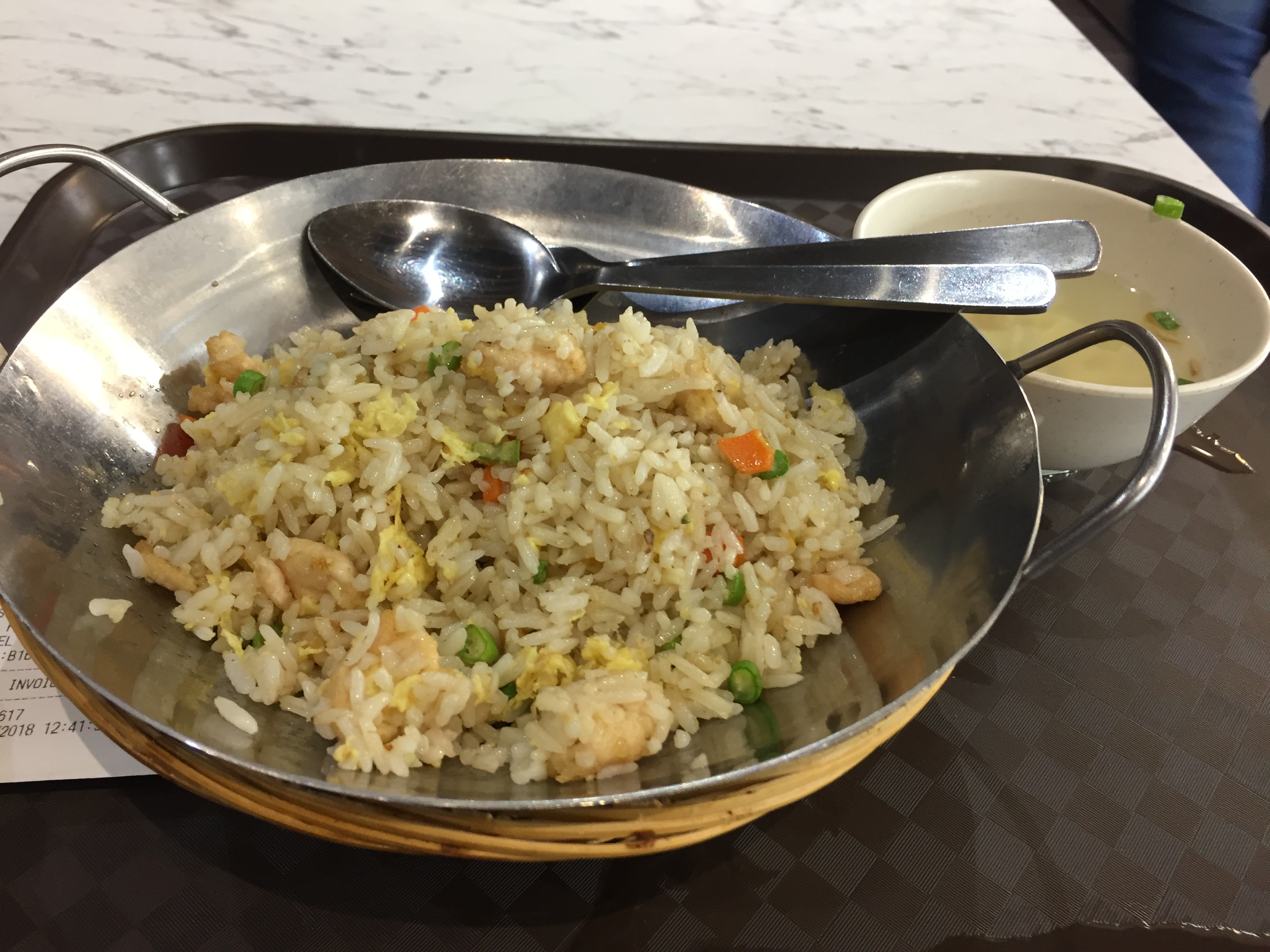 TIPS!
It is way cheaper to take the Grab than taxi. Plus it is more convenient to take it since the rate is fixed and the driver will know where to pick and drop you off.
It is easier to take Grab than the bus to Batu Caves Temple. There is also a tour package for Batu Caves Temple. You can check it with Klook but minimum of 2 pax per booking.
Spend at least an hour to two in Batu Caves Temple. Enough for you to explore and stroll around, go up and inside the cave, and interact with the monkeys. Of course, make sure to take as much photos as you can.
If you want to get inside the temple, you need to wear some conservative clothes. Other tourists who wore shorts rented a skirt or something to cover up.
There are souvenirs that are for sale at the entrance of the cave, you can buy there but expect that is kinda expensive.
There are restaurants within the area where you can rest and dine.
Make sure to put on some protection (sunblock and sunglasses) when going up as it might be so hot. Or bring an umbrella as it might rain.
Bring a bottled of water if you want to go up. You need to drink some water to keep hydrated. If you have some medical condition, better not to go up.
Do not bring a food that the monkeys might get from you. If you are bringing something, better put it inside your bag.
There is no entrance fee if you want to get inside the cave temple.