Half day of my Day 1 was spent roaming around Kuala Lumpur by foot.
From KL Sentral, I was supposedly going to Istana Negara but decided not to push through since I have free time the next day. Instead, I headed to Kuala Lumpur City Gallery.
I took a train from KL Sentral to Masjid Jamek via the Red Line (KJL) going to Gombak. It costs RM 1.60.
From Masjid Jamek, I walked for about 650 meters to Kuala Lumpur City Gallery.
I was amazed with the buildings around the area. The first building I noticed was National Textile Museum (Muzium Texstil Negara).
Then, I crossed the road to get to the famous I Love KL sign.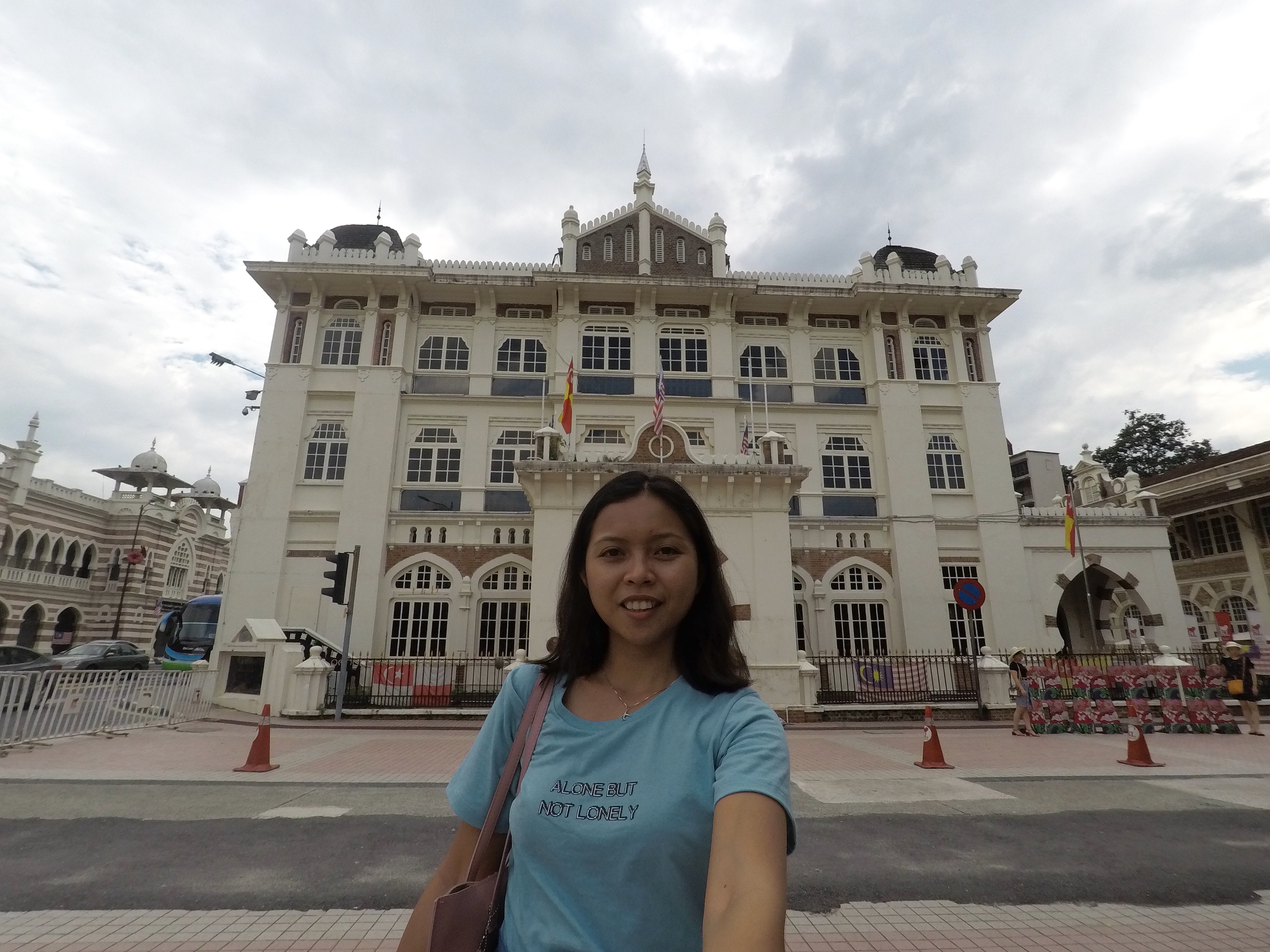 There were few tourists falling in line to have a photo with the sign. I was following a group of 3 friends. Once they were done, I asked one of them a favor to take my photo. 😀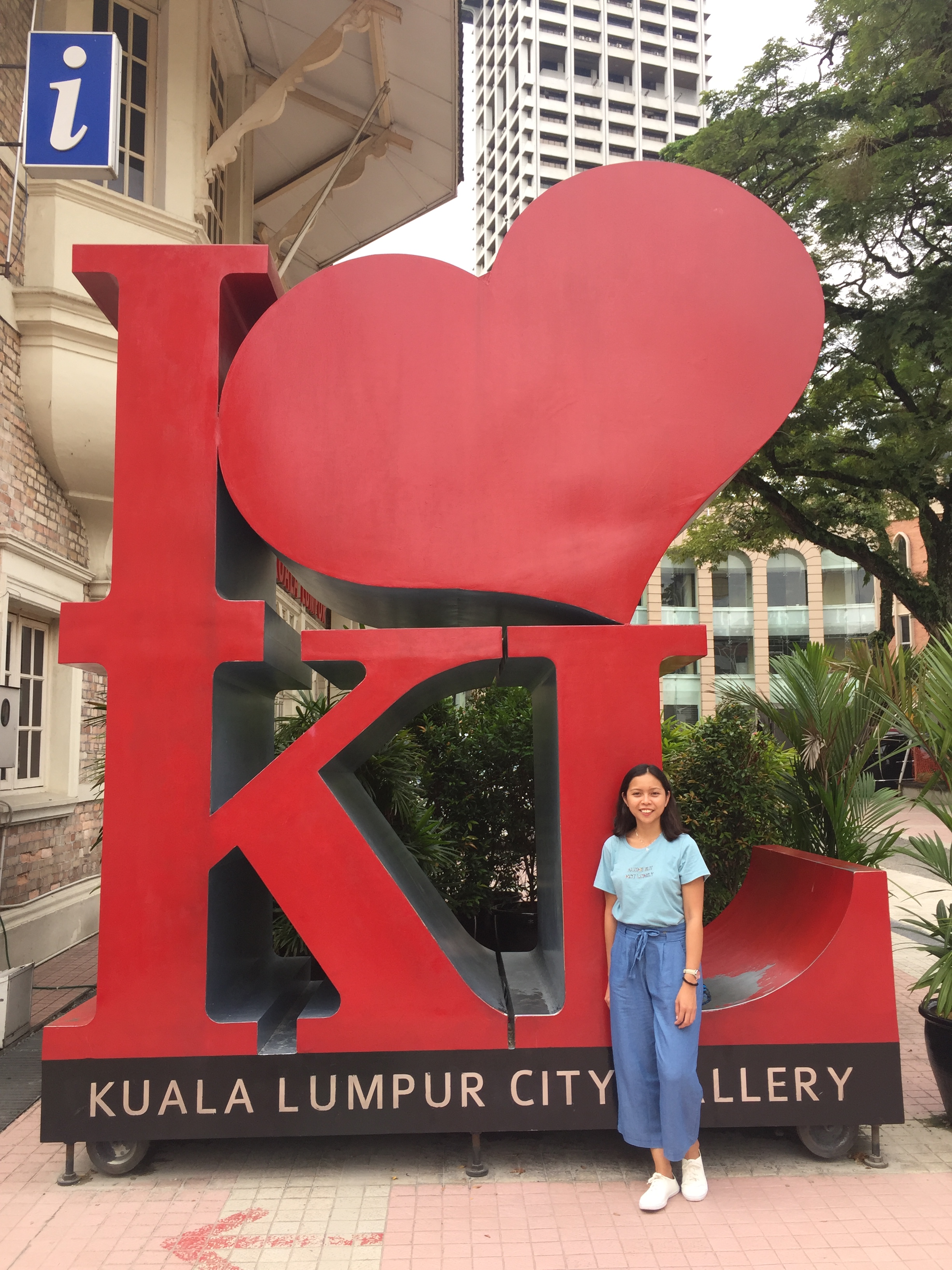 There is a museum and souvenir shop inside the building. I just took a look then went out. I then went to the Merdeka Square.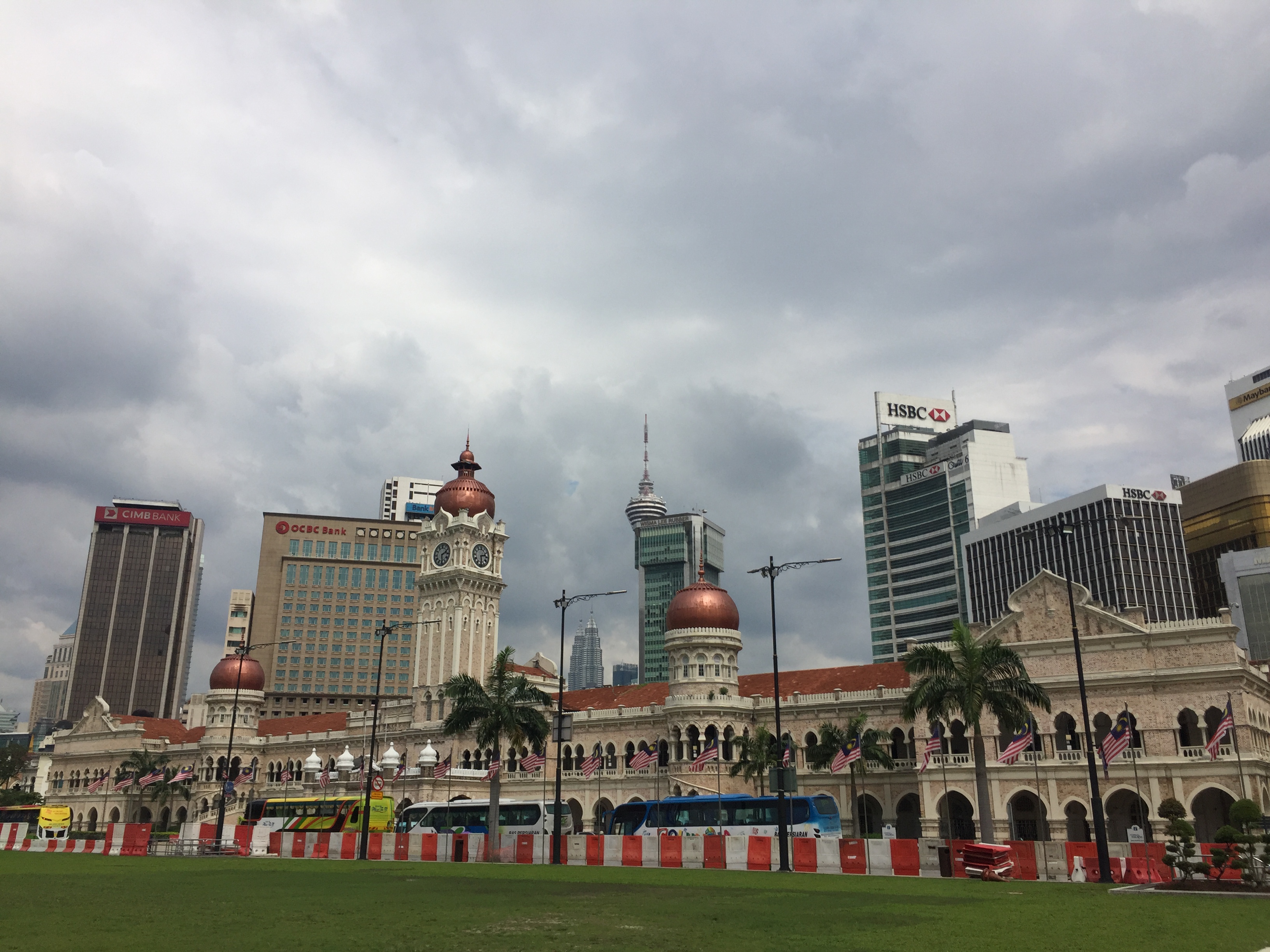 After spending my time here, I went to my next stop, Sin Sze Si Ya Temple. It's just a few meters away from the Merdeka Square. So definitely, you can reach here by foot.
It is the oldest Taoist Temple in Kuala Lumpur. There were few people praying and lighting an incense when I arrived there.
I just spent a few minutes then I headed to my next destination, Sri Mahamariamman Temple. It is the oldest Hindu Temple in Kuala Lumpur. According to the temple staff, people all over the world (particularly Indians) will gather here once a year (during full moon) and will have a procession going to Batu Caves Temple. It will take them hours to get there. This is their way of honoring Lord Muruga.
There is no entrance fee in the temple. However, you need to leave your shoes or sandals when you want to get inside. There is a booth beside the entrance where you can leave them for RM 0.20.
What's amazing about this place is the design of the structure. It is very detailed and colorful.
After this, I went back to the hotel to rest and wash my wet shoe. I stepped on a road filled with water (I think from the rain). I was able to nap and had a good rest. Aside from spending a couple of minutes blow drying my shoe. Hahaha!
I was chatting a friend and he told me that it's nice to visit the PETRONAS Twin Towers at night. And from the photos I saw online, it looks so lovely at night. Thus, after resting and drying up my shoe, I went to PETRONAS Twin Towers.
It's just 3 train stations from Masjid Jamek. The nearest station from the tower is the KLCC. You should take the Red Line to get there.
I arrived at around 6PM. The sun is still up.
There were many people in the area when I arrived. Many were selling a fish eye lens for the camera. There were even Pinoys.
Until the sky turned pink…
Until it turned dark and the building were lighted up.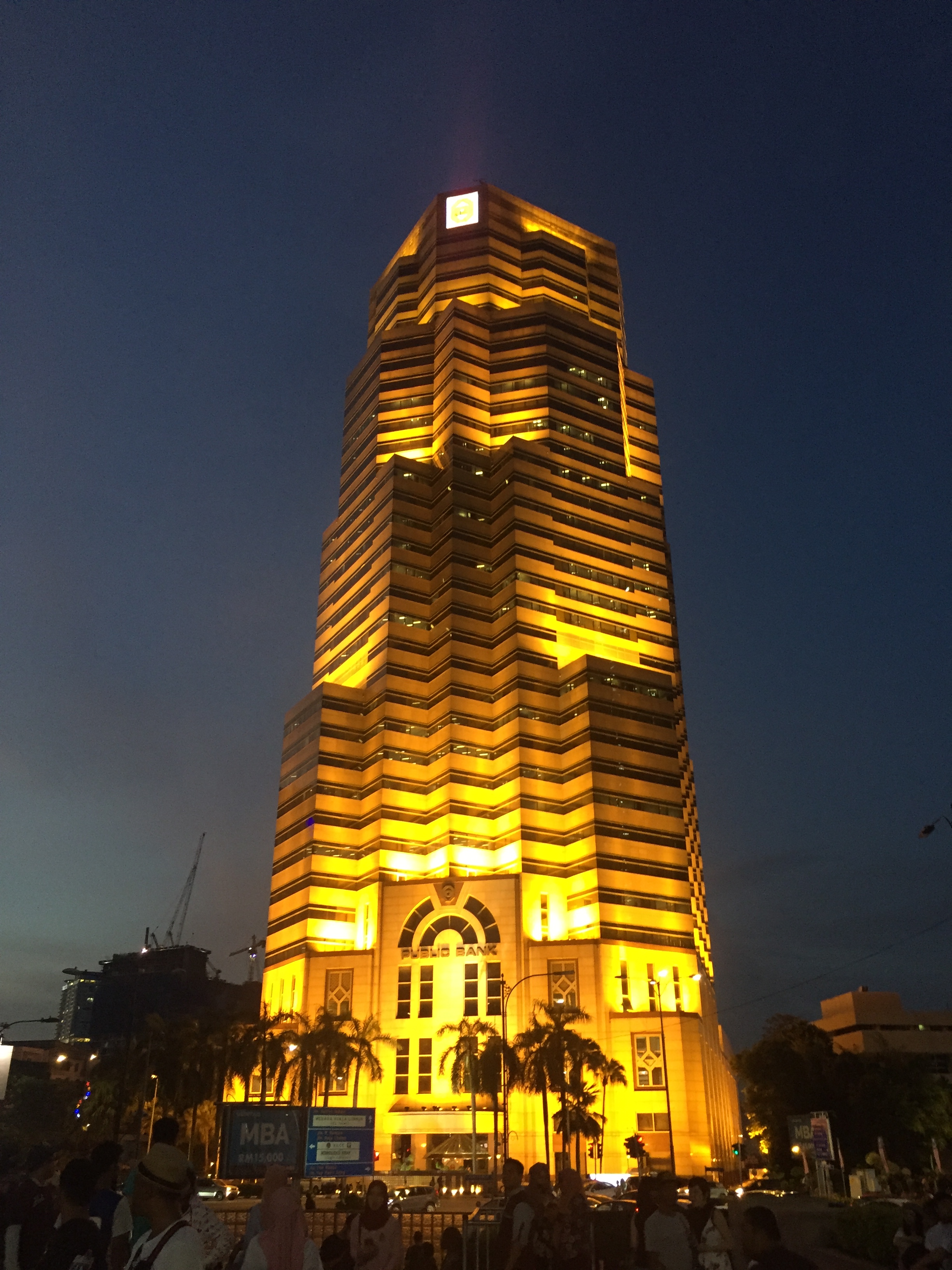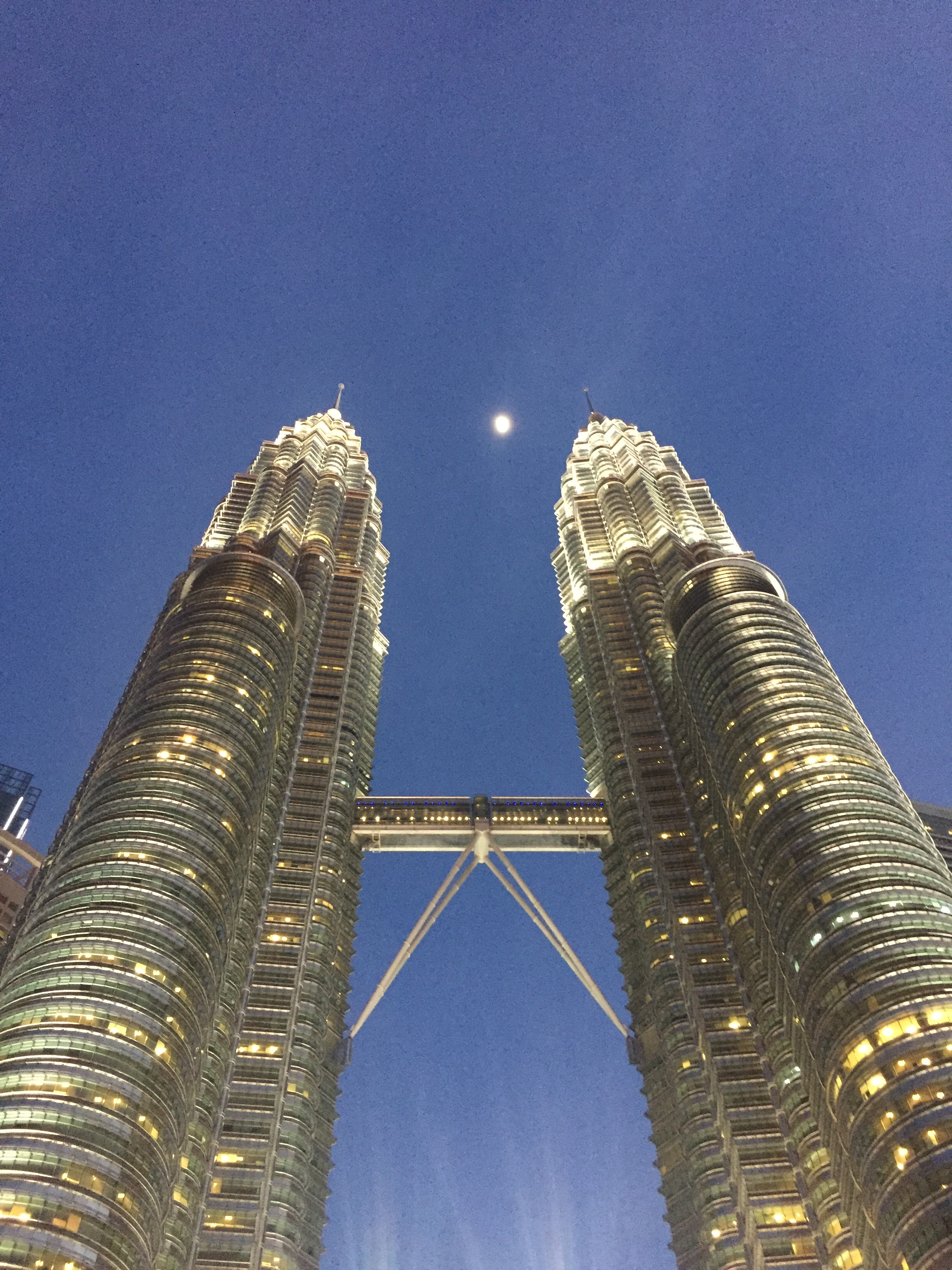 And ended the day with a dinner at Suria KLCC.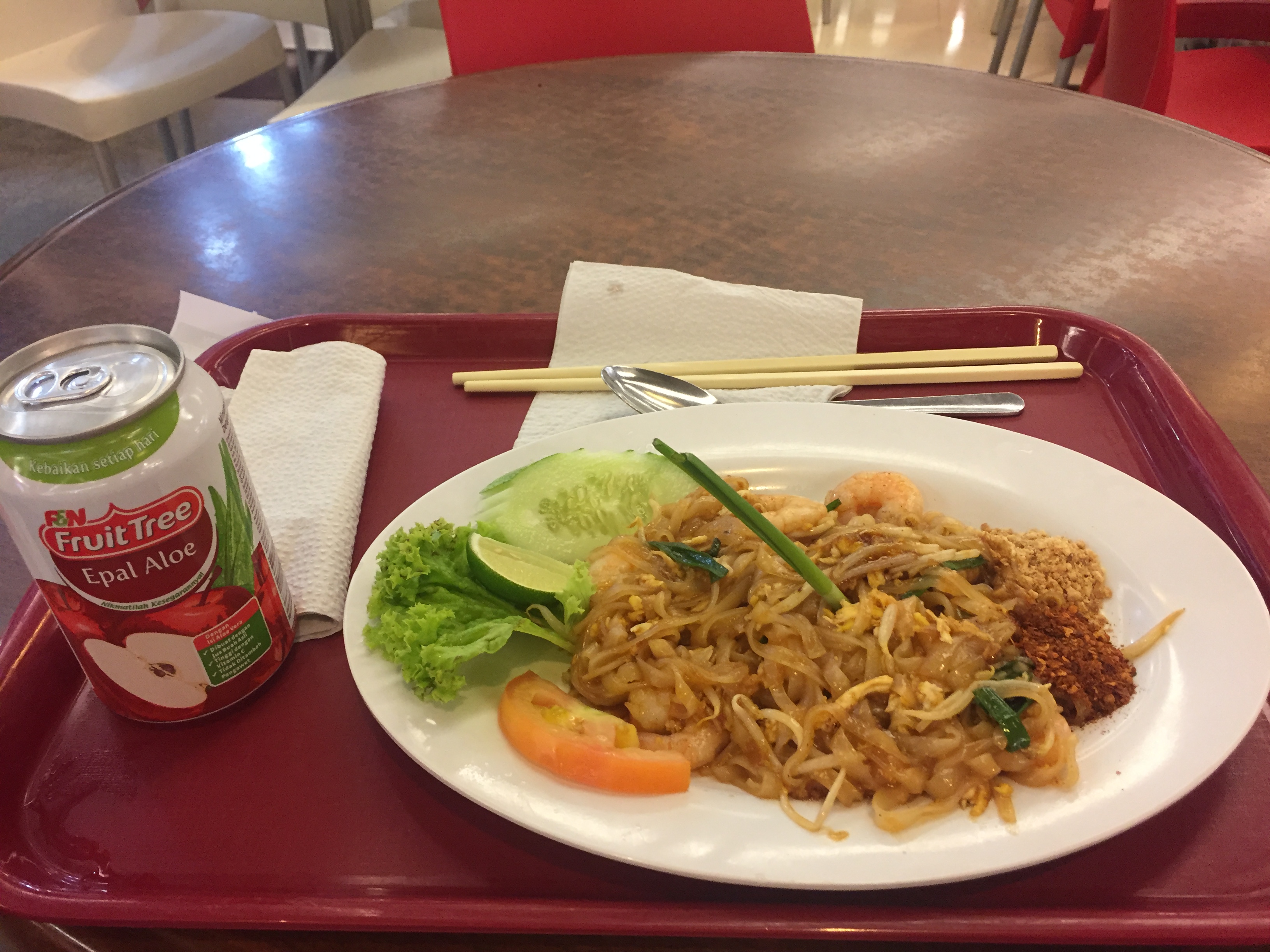 My Day 2 was ended with a plate of spicy Pad Thai with Apple Juice. 🙂
TIPS!
1. There are a lot of things at Chinatown area in Kuala Lumpur. You can visit the Kuala Lumpur City Gallery, Merdeka Square, Sultan Abdul Samad Building, Sri Mahamariamman Temple, Sin Sze Si Ya Temple.
2. If you are visiting the temple, make sure you wear the proper attire as respect. And observe silence when inside. The place is holy and some are there to pray.
3. If you want to shop for souvenirs and pasalubong, it can also be found in Chinatown. You can either go to the Chinatown Market itself or the Central Market.
4. When roaming around the area, be cautious and always keep your eye on your belongings. As they say, there are pickpocketer.
5. There are also money changer with good rates in the area.
6. And again, PETRONAS Twin Towers is indeed so lovely at night. Be there before the sun sets and stay until the night time.
7. When you're done taking photos and appreciating the view, get inside Suria KLCC. It is the shopping center below the towers.
8. The nearest station in the towers is the KLCC. It is in the Red Line.