Cebu City is back again at Enhanced Community Quarantine after being under General Community Quarantine for 15 days from June 1 to 15. But why?
Active cases are growing and there are many new cases everyday. The number of recoveries I think is growing too but not that much. Having thousands of active cases, you can really ask yourself, how do the hospitals still able to accept patients and how do health workers still accommodate & take care of these patients? Can they even take care of themselves still?
People are complaining some Government Officials especially the City Mayor for saying before that the city is so much prepared for the pandemic. And yet the city has the highest number of cases. Maybe, maybe the officials have their lapses that they must and should correct immediately before the situation worsen. But I think, the people in the city must also take and do their part. They have also to cooperate. If the mandate is to stay at home, then they should unless they need to. They should not be stubborn and insist of going and hanging out even just for nothing but to go out.
But hopefully, things will get better in the coming days. What\'s negative about this virus is that we don\'t know if we\'re infected unless the symptoms show up. Even how much we care for ourselves especially when we are outside, if others will be careless, then it\'s useless. Transmission is easy and fast. So we should ALL be careful and cautious.
I always think and say that this pandemic needs us to be more selfless and mindful with each other. This is not the time to be selfish. We need to work together and cooperate. It\'s not the time to fight against each other.
Anyway, I just want to share my experience today when I went out to go to the bank and the supermarket. I am expecting that things may change from the last time I went out which the city was under General Community Quarantine.
My must haves always include an alcohol, wet wipes, Eco bag for grocery, a purse for my card and money. Then, I wear just shorts & shirt, shoes so that my toes will be covered, eyeglasses to protect my eyes and mask with a handkerchief inside. Then, I brought with me my phone without a cover for easy cleaning. And of course, the Quarantine Pass. I cannot get inside the supermarket without it.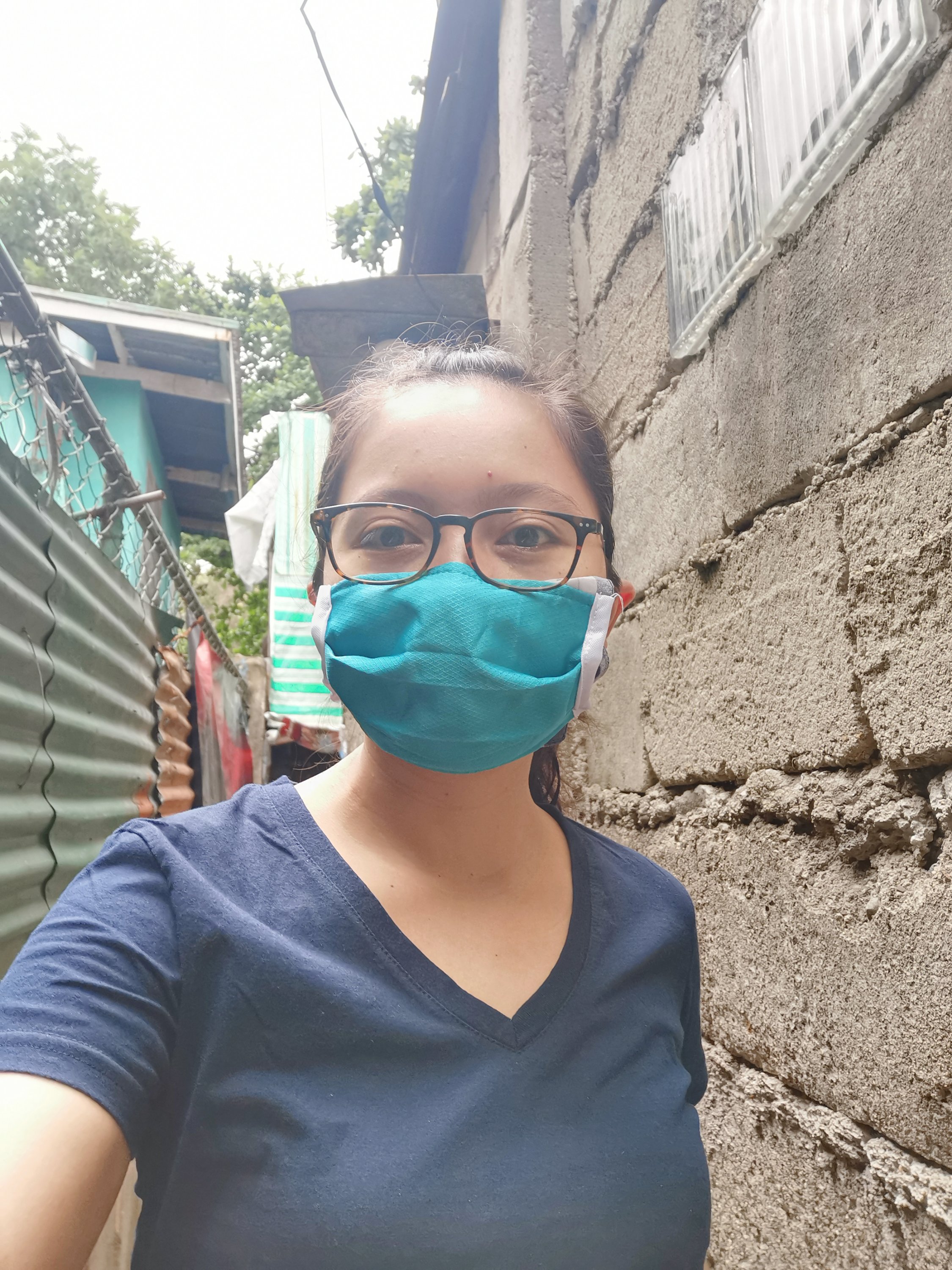 I went out usually in the morning after breakfast so that I can take a bath when I got back home. And it\'s still not crowded, I hope.
The first changes I noticed was the tent that the volunteers guarding our Sitio. It was put up again and the volunteers were there checking everyone who\'s getting inside. Only residents and boarders are allowed to enter.
When I reached the main road, there were a couple of vehicles passing by. The same situation when we\'re under General Community Quarantine. The road is quite busy but not as much as before the pandemic.
My first stop was Watsons. There were only few customers. Maybe 5 or less. When I got inside, the guard called me and sprayed my hands with alcohol. It\'s not hard to roam around and getting worried because there were only few people. I was able to get what I want and pay in just 15 minutes.
Then, I walked going to my next stop, Metrobank. I encountered/met a couple of people walking from here to there. And there were soldiers outside.
When I reached in Metrobank, there were about 5 or 6 people standing outside. It\'s the line to get inside. They\'re limiting the people to get inside to 5. The distance was maybe 1meter or less given the limited space. Since I need to withdraw, I went to the ATM and went back in the line after. When it\'s my turned, the guard took my temperature and sprayed my hands with alcohol. There were hand sanitizers places everywhere in the bank. Chairs were placed with good and safe distance. There is clear plastic placed to separate the teller/bank staff from customers. And all the staff are wearing masks.
Next and final stop is Robinson\'s Supermarket. I know the drill already here. No one can get inside without the Quarantine Pass. If you are with someone, they should have the pass too. Meaning, 1 pass per person. There were a couple of people inside. Not much though. Enough to get a safe distance from others. It\'s easier to get what you need since it\'s not crowded. And oh! Make sure you list down what you need for faster shopping. And that way, you can avoid buying extra things. But I usually do. Haha
I had a good time buying some stuff and sometimes I went beyond the list. And then getting a problem on how to carry everything home. 😂
Good thing for today, I just had enough. Went beyond the list but can still carry everything. And I was luck to bump into one of my previous employer\'s clients and he let me hitched and dropped me off in the entrance to our house.
Upon entering, the volunteers sprayed my whole body with some disinfectant (a combination of water and chlorine) and took my temperature. That\'s the 3rd time and I am within 36 degrees Celsius.
And some of our neighbors were outside. Doing different stuff. Some were chatting with friends. It\'s a little bit more relaxed than the first ECQ.
But whatever the type of quarantine we are in. Either it\'s ECQ or GCQ, 1 thing that we should all follow is to stay at home unless necessary. Going outside exposes yourself to the virus and risking yourself to be contacted with it. We really don\'t know who has it. So we must have to be really careful.
I\'m starting my 14-day quarantine and observation again. This is what I do whenever I went out for grocery and stuff. 😁
Keep safe, everyone! Praying always that this will be over and vaccine or medicine will be available. 🙏