Last March 2023, I went on a trip again to South Korea. It was more than 2-week trip. During this trip, I met someone from a Facebook Group for Filipinos going to South Korea. She was asking me about something on a trip and then we started chatting and ended up planning to join tour together.
We looked for a tour that we can join in Klook and found about the Gwangyang Maehwa and Gurye Sansuyu Festival Day Tour. Luckily, we were able to book the last day of the tour, March 18 and the festival ended the next day, March 19.
I arrived in South Korea on March 17th at 9PM and checked in my Airbnb on March 18th past 12 midnight. My assigned tour guide, Ricky Yang, sent me a message informing on our itinerary. I checked with him if my friend was on the same bus but he told me that she was on different bus and asked him if we can be on the same bus. And yes, I was allowed to transfer to my friend's bus.
The day tour started for me at 4:45AM on March 18th since the pick up time at Myeongdong Station was at 6AM. I took a bus from my Airbnb to Myeongdong Station and arrived there at past 5:30AM. And it was so cold.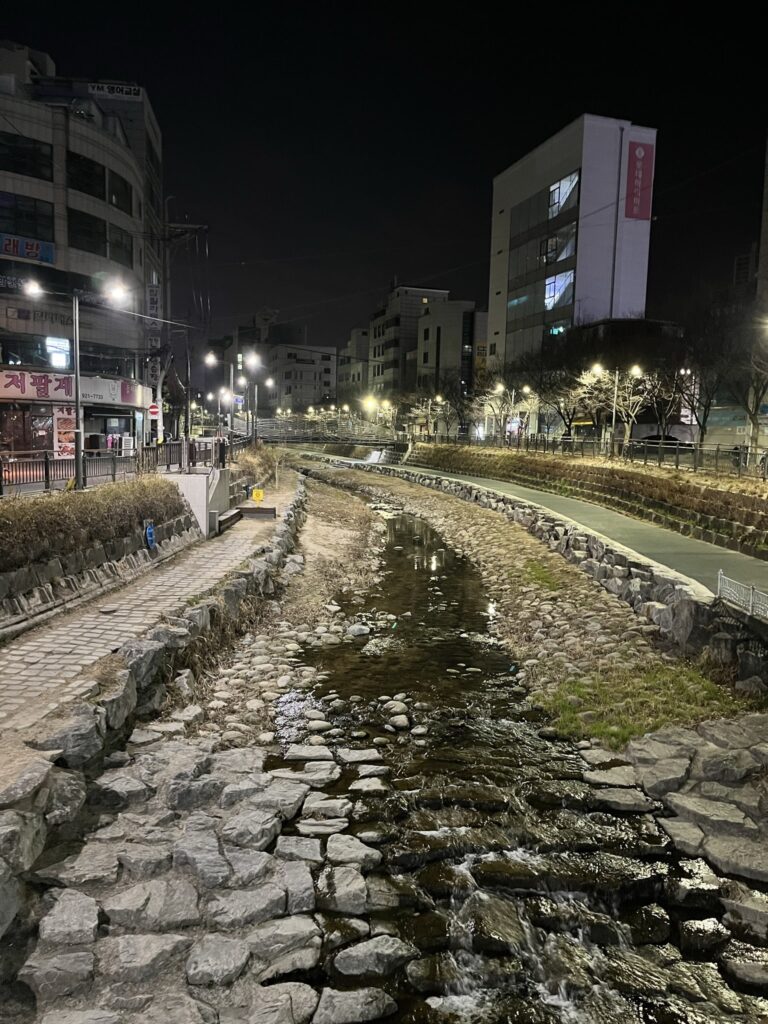 I felt relieved because I still had time before the bus arrived. My newfound friend, Justine, departed at Hongik University Station which was the first pick up point.
Our last pick up point was in Dongdaemun History & Culture Park Station. The expected travel time to our first stop was 5 hours. Yes, it was so far. But why?
Our first stop was in Gwangyang City in South Jeolla Province (Jeollanam-do) which is 330-370 kilometers away from Myeongdong Station via private vehicle.
But at around 7:40AM, we had a quick 10-15minute stopover at Jeongan Albam Service Area in Gongju-si, Chungcheongnam-do to buy food & drinks and for pee break. We hurriedly went to the comfort room and to the stores to buy some food since we haven't had breakfast yet. We were not allowed to eat inside the bus so we finished our food outside the bus before going back to our seats.
We headed back into the road again and reached Gwangyang a few minutes before 11AM. Our tour guide, David Park, guided us to the meeting point, gave some information and instruction that we would meet up at 2PM across the Big Map.
After he left us, we were on our own to explore the very big area of Gwangyang Maehwa Village. But first, here's some information of the place and the festival.
Gwangyang Maehwa Festival 광양매화축제
Located at the Seomjin Village in Gwangyang-si, Jeollanam-do. It is known as the Maehwa Village because of the abundant plum trees or maehwa. The festival happens every March and takes place for about 10 days which centered on the first meeting of the spring flowers. And indeed, it is one of the places where the first spring flowers bloom.
There were a lot of things to see and do while in the village. You can explore and be amazed of the flowers in different colors (white and pink). You can watch some performances. You can shop food or local items. Or you can dine to the restaurants or the tent bars.
We spent two hours exploring the area before we looked for a place to have lunch. And we were able to dine in one of the tents and ordered gukbap.
The place was crowded during our visit since it was weekend so there was a mixture of tourists and locals. And there were about a hundred of buses filled with tourists who went there grabbing the last day of the tour.
We were able to depart at around 2:30PM and headed to our next & last stop which was in Gurye about 56-85 kilometers away.
Our estimated travel time was one hour but it doubled due to the heavy traffic. Plus all the tour buses routewhere the same as ours.
When we arrived, David guided us to the starting point and told us that we would meet again at 6:30PM at our meeting point (outside 7-Eleven). We just had an hour and a half to tour around the village.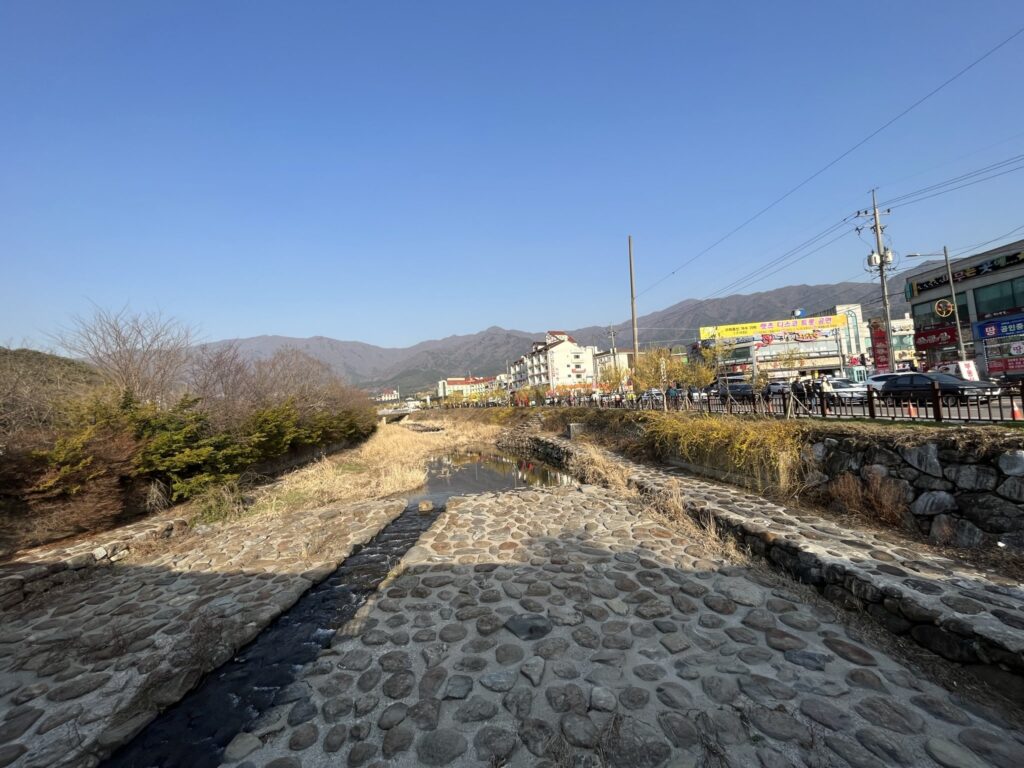 But what's in Gurye?
Gurye Sansuyu Festival 구례산수유꽃축제
Located at the foot of Jirisan in Gurye-gun, Jeollanam-do. This festival is also one of the first spring flowers in South Korea. It happens every mid-week of March and being held for a week. Just like the Gwangyang Maehwa Festival.
However, here in Gurye, they are celebrating for the Sansuyu or Cornus officinalis (Japanese Cornelian Cherry) which is a species of flowering plant in the dogwood family Cornaceae. The flowers are yellow in color and bloom in early spring. Sansuyu is a well-known medicinal item from early Korean history and it has many products including the famous makgeolli which you can buy in the village.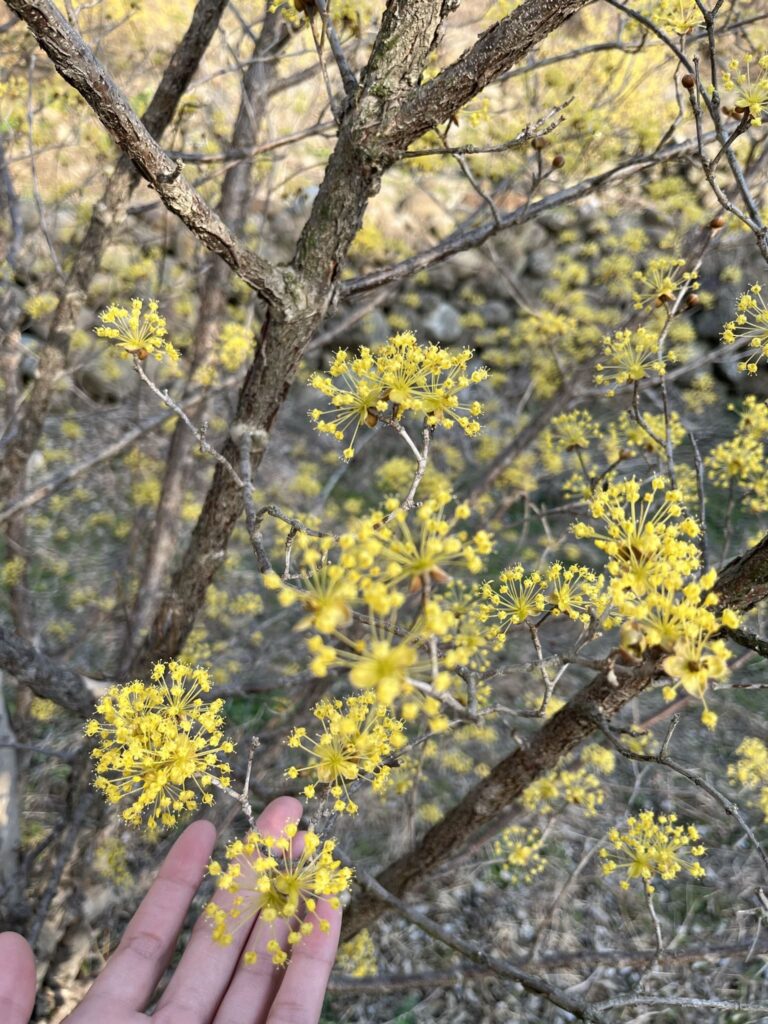 During the festival, visitors can find tent bars for dining and some performances too. There are also stalls where you can buy makgeolli and other Sansuyu or Gurye products.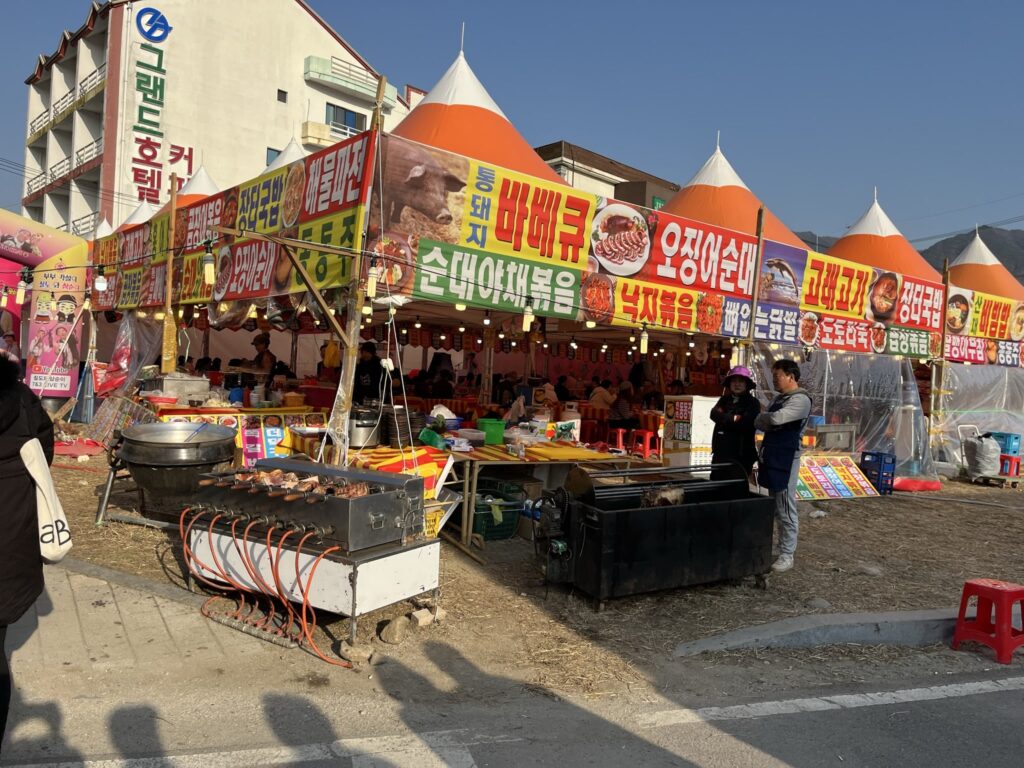 You will also be amazed how beautiful the village filled with yellow flowers and a background of Mt. Jiri (Jirisan).
It even got more pretty when during sunset as the sun reflected and made the whole area more yellow.
We departed the village before 7PM and had a quick stopover at Iin Service Area in Gongju-si, Chungcheongnam-do to buy food & drinks and for pee break. Since it was already 8:40PM, we bought some food for dinner.
We then headed back on the road and we arrived in Myeongdong at around 10:40PM.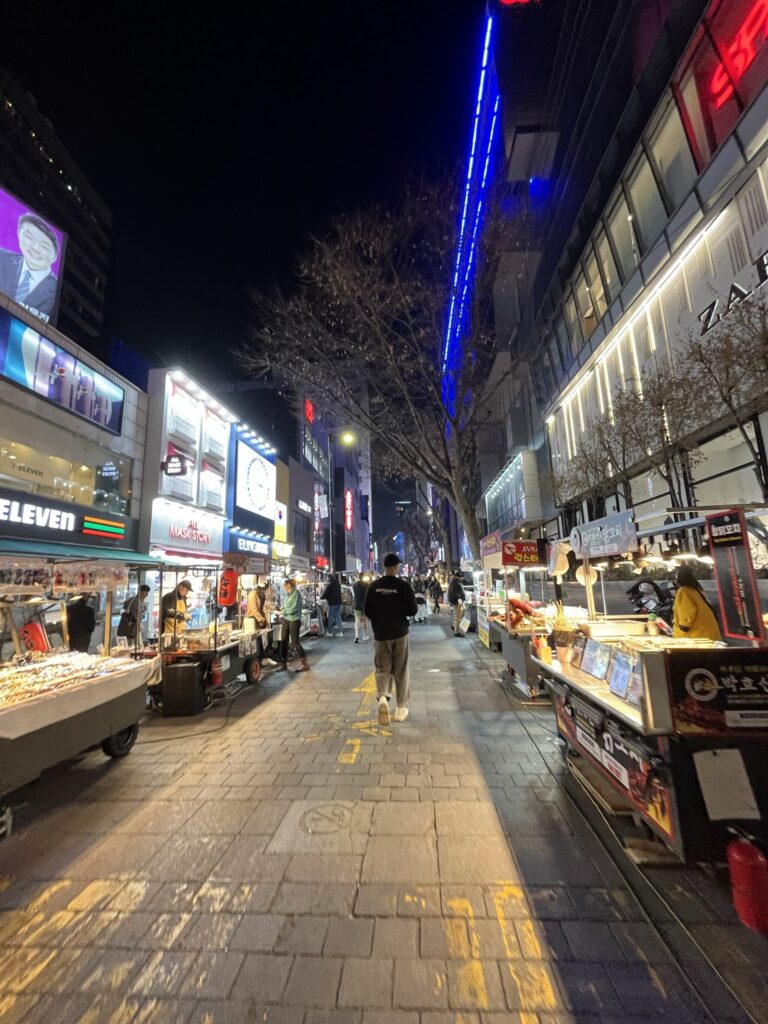 So bookmark this tour on your spring visit in South Korea. You will surely have a fun day! And many Instagrammable photos. 😀
---

This tour was really worth it even if it was a long day for all of us and even with the huge crowd on the villages. The experience was amazing. It is not everyday we will be able to see those flowers bloom. As they usually bloom just within that week when the festival is being held. And our tour guides were really doing an excellent job. They made sure that we were informed, we were guided and no one was left behind. Thanks to David, Ricky, our drivers from KTOURSTORY. Thanks to Klook too, it was a good package.

—ezaiplorer

---