I was invited by my friend for the 1st Birthday Celebration of my goddaughter, Kasandra. It will be held in a resort in Argao, Cebu. It is called JSJS Mountain Resort.
I haven't heard about it before until this invitation. And so I just asked Lhoven & Kath on how to get there.
But the day before Kasandra's birthday, my officemate shared a photo in our viber group. And guess what, it is in JSJS Mountain Resort. He shared photos of the swimming pools. The place looks beautiful and the pools are so inviting.
So, let's find out when we get there if reality is better than expectation. 😉
My friend, Toj accompanied me to the party. We met at Cebu South Bus Terminal at around 9:30AM. And departed at 10AM through Ceres Bus with a route of Bato via Liloan. The fare is Php 100 per person. We informed the conductor that we are going to JSJS Mountain Resort. They already know where to drop you.
JSJS Mountain Resort is located in Dob-dob, Talaga, Argao.
After 2 hours of travelling, we reached at the bus station for the resort. A habal-habal driver then approached us and took us there. The fare is Php 20 per person for about 10-15 minutes trip.
We then went to the reception desk and informed that we are guests of the birthday party. She noted then instructed us what cottage number they were renting.
An entrance fee of Php 100 per person is collected at the reception desk.
There were already guests and family of both Lhoven and Kath. After having our lunch with the delicious lechon, me and Toj decided to have some pictorials in the resort.
This is my pretty inaanak, Kasandra! ❤️
This delicious and cute cupcakes are from Baker Buddies. 🍰
The resort has an overlooking view and perfect for relaxation away from the busy and stressful life in the city.
They have 2ft, 4ft, 9ft and 10ft swimming pools in which both the kids and adults can enjoy. There are small slides too.
4 feet pool. 🐳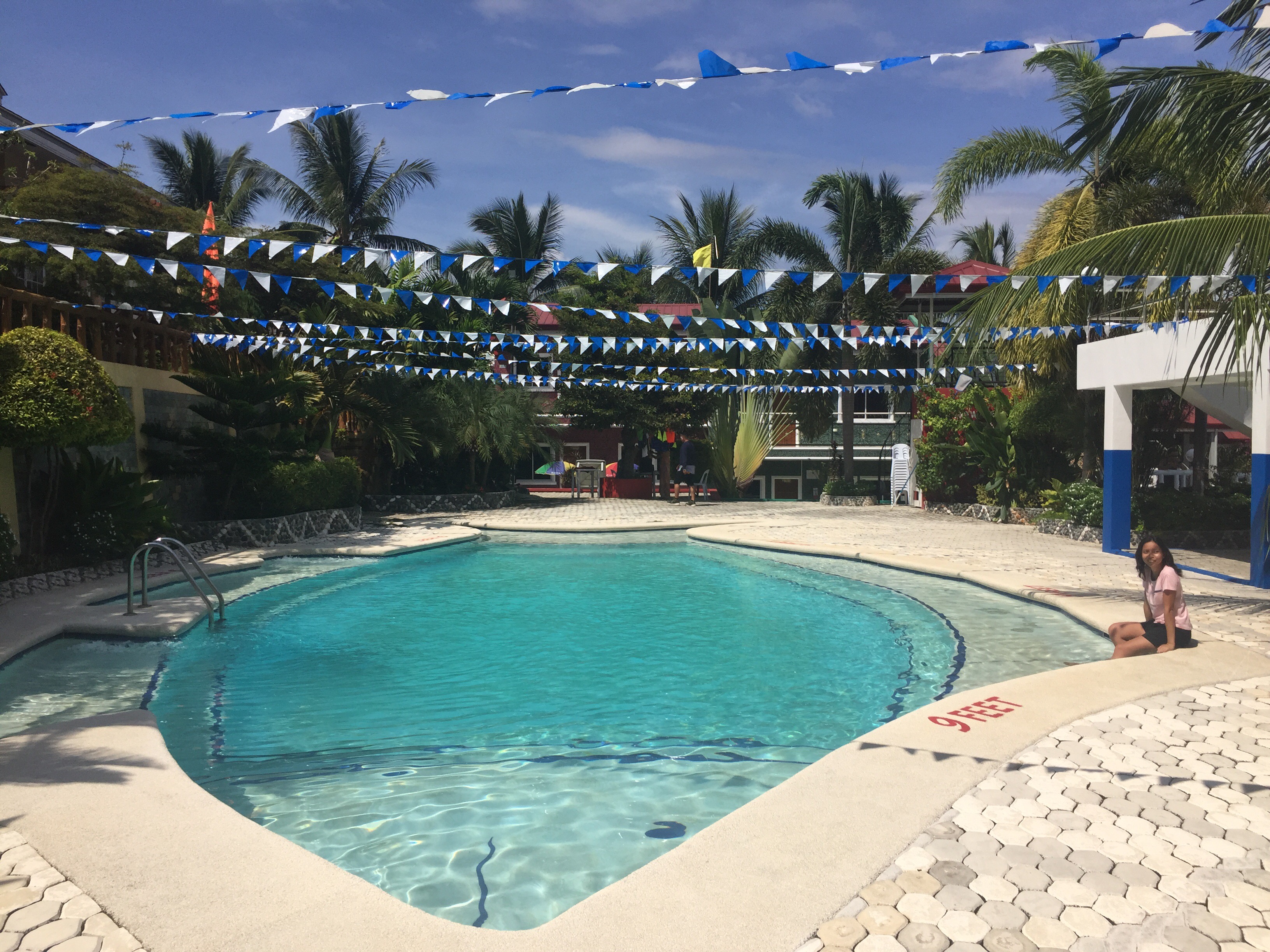 9 feet pool. 🐬
If you want to stay overnight, they have available rooms for rent. There is also function hall for events and restaurant. You can ask the front desk staff if you want to ride a habal-habal in going back to the bus stop.
Here are some of the photos that Toj and I took! 😋🚶🏼🚶🏻‍♀️
We really did have a good time in the resort and it is a perfect way to destress and escape from the hustle and bustle of the city. Plus we're able to have our tummy full.
Thanks for the invite Lhoven and Kath. Thanks also to Toj for accompanying me even if we were able to arrive in the city late. 😘
Hope you can visit the resort because indeed, it is "A place of serenity and relaxation in Southern Cebu". Check their Facebook or Website for more details. 😉