Before I will share our experience in Busan with the different places that we visited, I will give a little credit first to our home for 3 nights.
My usual routine when looking for a place to stay wherever I will go, I will check it with Agoda then look for a reasonable price. Then check it with TripAdvisor for reviews. Or vice versa. I always rely to the reviews posted by travelers in both Agoda and TripAdvisor.
I found K-Guesthouse Premium Busan Station 1. I recommended it to April so that she can also check. She was okay with it and then, she booked the room for us both.
And since we were mostly out and will just be in the guesthouse to sleep, shower, change, eat and store our things, we opted for our room which we can share.
Yes, the guesthouse came with free breakfast which made also the whole stay exciting. I don\'t know, but I\'m looking forward to it too. Hehe
WHAT I LOVE ABOUT THE GUESTHOUSE?
Great Location 👌👌👌
It is close to 2 stations, Choryang and Busan. There are many convenience stores, restaurants close to the area. Aside from the Mini Stop and McDonald\'s that we saw. Across it is a street market and some local restaurants. Easy to access when going to/from any places in the city.
Relaxing Ambiance 👌👌👌
For one, they have elevator so you won\'t have any problem with carrying your luggage. The place is quiet and relaxing. There is a Kitchen and Lounge in the 2nd floor where the reception area is found too. You can chill in the lounge while surfing the net or reading or doing your stuff. Every floor has a water dispenser so that you can just refill your bottle.
Free Breakfast 👌👌👌
The room rate came with breakfast for 2. It will be self-service. And so, you have to prepare your toasted bread, coffee, egg cooked in whatever way you want, cereals. After eating, you need to wash the utensils you used before leaving. This is very common when traveling outside the country and staying in hostel or guesthouse. This is pretty fun though. And though the Kitchen and Lounge were not that big, we were still able to have our breakfast comfortably. Plus, we got to meet other guests.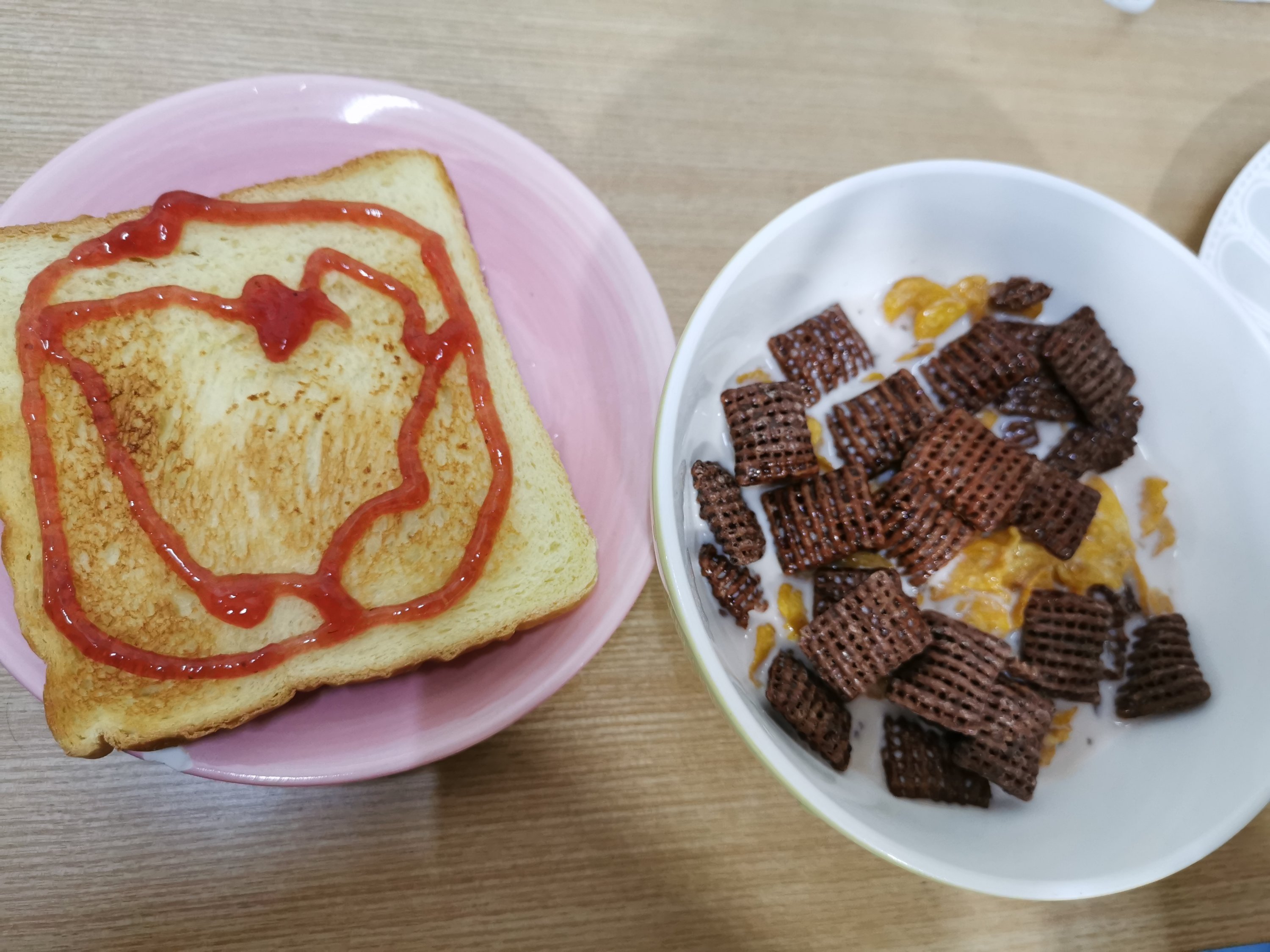 Comfortable Room 👌👌👌
The room is not so big given that we paid not so high. We were given a key card to enter the room. Every time we get inside, the light near the door would lit up like in KDrama. 😂 There are indoor slippers provided which you need to use when you\'re inside the room. There is a mirror and a table with shelf, refrigerator, TV and hairdryer. A double bed that would fit us. A private toilet & bathroom that can fit just one person. What amazed me is how they maximize the space and place a handheld shower above the sink.
Accommodating & Friendly Staff
What\'s always amazing during a trip is how you get to meet to many people. And mostly, it starts in the place you\'ll be staying. We had a good conversation with the staff. They were very helpful and friendly. We usually asked for their help if we were confused or if we need more info to where we\'re going. They recommended to us a very delicious Samgyeopsal place in the area. They speak English pretty well, too. And they were very considerate and let us leave our stuff before check-in & after checkout. They are really amazing.
So yeah! To whoever is going to Busan, I highly recommend to you the K-Guesthouse Premium Busan Station 1 for your accommodation. If I will be back in the city, I will surely stay here too. Definitely, it\'s worth every penny and you\'ll have a comfortable stay.
And I\'m sharing you a message written outside our room. ❤️