Another month has ended. 7 months have passed for 2022. How's your July been so far?
July is another special month in the calendar. Because it's our mother's birthday. Thus, we always start the month with a celebration.
This year is pretty not different. Except that we add a little spice to it.
We started the month with my mother's advance birthday celebration with her COA Family. She didn't know about it and had zero knowledge.
We ordered food from Larena Triad Coffee Shop. It's a must visit restaurant and one go-to places for those visiting the island. With an overlooking view of the ocean and the mountain on the other side, with fresh air, and delicious food; you'll never regret going here. Just expect that food is served a little longer. But worth the wait, for sure.
On July 2, our family from Cebu visited the island and we had a half-island tour in the afternoon. Starting our journey at the Lazi Church and Convent plus a bonus of my favorite flavor of the road ice cream.
Next stop was a foot spa at the Old Enchanted Balete Tree. It might be scary for some but it's definitely fun and ticklish. Haha
Then we had take out coffee from our fave coffee shop Kape de Guyod located in Tawhay Resto Cafe (another fave resto).
Before heading to Tahanan Resort for an afternoon pizza and maki snacks. With an overlooking view of the Paliton Beach, Apo Island. Sunset could be pretty here too but it was gloomy when we're there. They also have pool where guests can dip and enjoy for a fee. And there's access to the sea. Ambiance is amazing here, food is delicious and service is good.
The next stop is at Paliton Beach which everyone's calling it as the Mini Boracay. For the fine white sand, the crystal clear water, the swing, the sand castle and the food stalls; you can really enjoy while here. And you can stay longer. It's perfect for sunset too as long as the weather cooperates.
Then we had dinner at Siquijor Boulevard where you can find the I Love Siquijor signage with a background of the port. And it is filled with BBQ stalls at night.
The next day was the big day for Mama. We had lunch at a public beach nearby and had freshly caught fish. In the afternoon, we were preparing for dinner which took place at a private resort just 2km away from the house.
We had the surprise birthday party for Mama there. She left the house a little bit late coz she was waiting for the food she ordered. She didn't know that her lechon belly order was replaced with a whole lechon and it was already in the resort. I must say that the surprise was a success. She was pretty surprised and we're grateful for everyone's help and for keeping it a secret.
The next day, we went back to Lazi Convent for the ice cream before heading to Paliton Beach.
Along the way, the rain started to pour so heavily that me and my cousin got super wet. Only to arrive in a very hot Paliton Beach. Looks it's our lucky day. Haha
It was high tide and so it's perfect to take a dip. And we had delicious BBQ again.
Our family then went back home to Cebu the next day.
After that, things were back to our routine. Mama's only went to her office twice or thrice to do some work left for her to complete.
We also went to Talingting to buy BBQ and yes, for the fiesta too.
Then a week after that, we traveled to Escalante City to visit my sister in law and nephew.
It's a good time to spend with our family here and for a change of scenery. My shift always ends with a view of the sunrise and the sugarcane field. I really love how we can see both the sunrise and sunset here.
And yes! I am mostly just sleeping the whole day and just woke up for late lunch. My parents are accompanying my nephew to school.
We sometimes go out for dinner.
We also had few meals with crabs (my fave).
And before the month ended, we were able to had a weekend getaway to Bacolod City. Where we stayed overnight, had swimming, and spent most lol of the time roaming around SM.
Traveling to Escalante both from Dumaguete or Bacolod is kinda refreshing. With the green scenery of trees & sugarcane, with the blue scenery of the ocean, seeing thousands of solar panels, having drive thru at Mcdo, comparing fuel prices, and a lot more.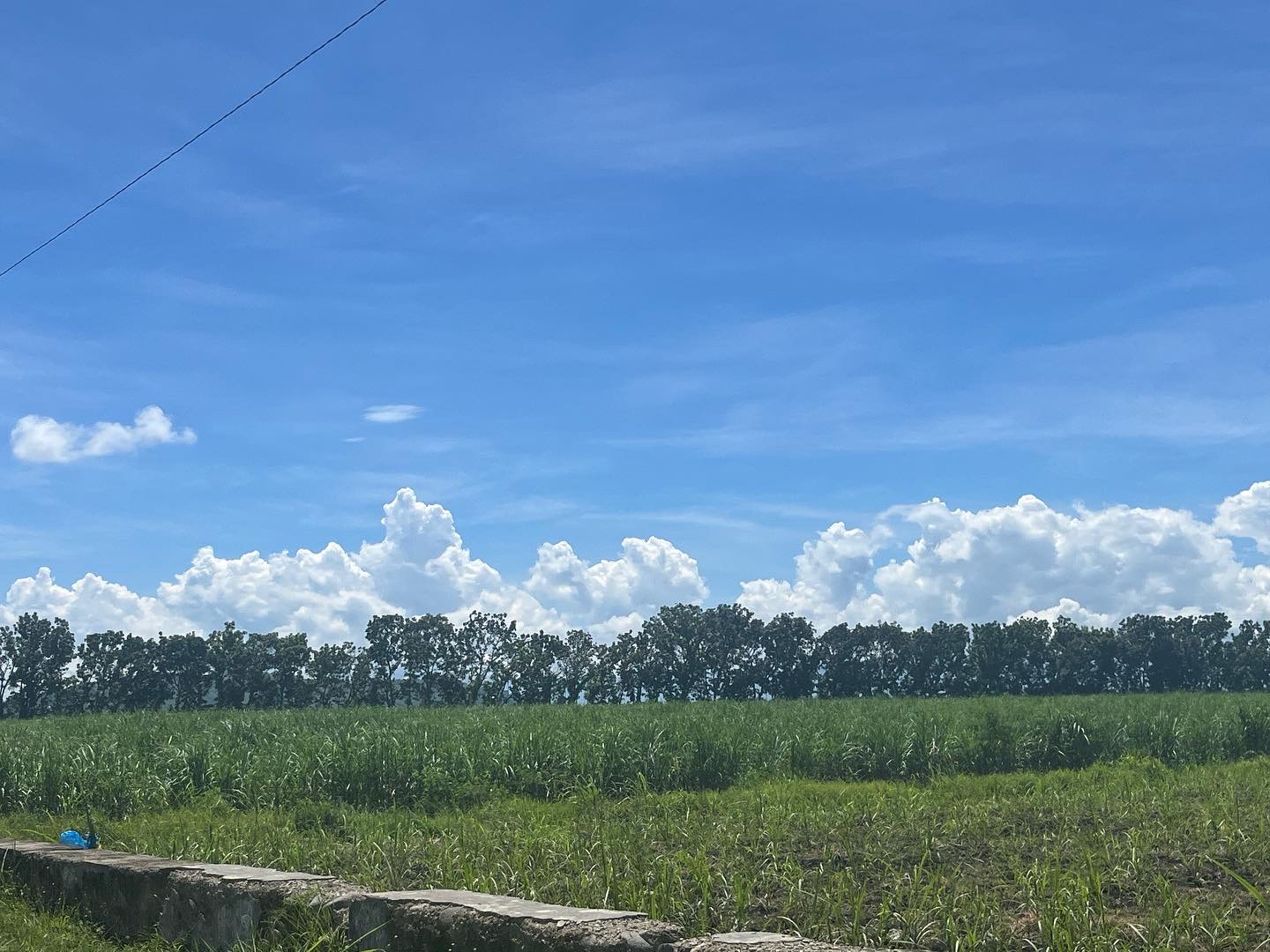 It's quite a journey but it's very worth it. Something that everyone should do.
Hope you had an awesome July. And may August be as awesome or more too.
Sharing here the lyrics of July (Later On) by Lily Williams. Which I think is really perfect for July. 🥰
We can let July just be July

Let the sun hang in the sky

Clear your mind of all the things you're waiting on

Let there be a second you forget

All the work you still have left

Cus tomorrow's just a little later on

Later on

Lily Williams