2017 is about to end in a few days. As the remaining days are approaching (rain or shine), it is also the time that most of us would look back on the things that had happened for the whole year. It is the time to reminisce, to thank, to analyze, to get inspired & motivated, to do better and to be better.
As much as I want to look back on those things, I want to share my many firsts that I had experienced this year. Some of which is I never did expect. Well, what\'s fun with having no thrill.
FIRST BREAKUP
I am trying to think more on what is the first thing for the year but this what came up to my mind. Hahaha! This will be the only post (I supposed) that I will be sharing about it.
Anyway, I am into almost 9 years relationship until we parted ways (broke up). Don\'t mind asking me for the reason because I won\'t be sharing it. (LOL! Haha). It was my first relationship thus making it my first heartbreak. Literally, I had a broken heart (walling moment feeling. hahahaha). But, as what they say, you have to go through the worst, to have the best.
If you would ask me months before that or a year ago if what would I feel if I get brokenhearted, I would say that I don\'t know and maybe I won\'t experience it. You know why? Because I was thinking that it was the one. I felt right and thought it would be my kind of forever. But God has better if not the best plan. I really believe that He gave us the wrong person to know who is the right one for us which might also be the one.
It has been more than 8 months… So based on that months, what did I do and what someone should do if you would go through like this? (Disclaimer: I am not a love guru.)
First and the most important thing to do is to accept & embrace it. Everything happened for a reason thus accept that it has to occur. And make use of it to be better, stronger and to know more about yourself. Because the more you deny and reject about it, it will hurt yourself more and it is much harder to move on.
Then, when things will go according to God\'s plan and you are in the process in moving on, next is to start forgiving. Forgive yourself first and forgive those who hurt you. Do not put the blame and burden to yourself because it ended. The more you keep on blaming, regretting and hating, you are depriving yourself from being happy and just giving more heartaches. You will have true happiness and peace if you start on letting things go including that person, the hate that you felt and all the what ifs in the world. Do it for yourself.
Third is stop minding them. The moment they leave you is the moment that you are no longer part of each others lives. Thus, do not keep on checking on them or thinking what they have been doing. Let them do what they want, it is their lives after all. That is none of your business and start focusing on your own. Grab that chance to do what you want, you wish for and you dream of.
What should matter to you now is that you are living a happy and peaceful life. No regrets. No what ifs. No whys. No conscience haunting you every now and then. But purely words of thankfulness. And a bunch of lessons that you learned. You can do it. If others did, then so are you.
P.S. Make it the time to spend with your family and friends. Besides, they will be there always for you.
FIRST HEART TO HEART TALK WITH THE PARENTS
I am the type of person that I rarely open up about myself or what I feel. I keep it to myself as much as I can except if I really need to. I am kinda secretive and selective in terms of whom to share. I have a friend that I shared about my love life, I have a friend that I shared about work, etc. And I do not share everything, just some of it. 😀
But when I got my heart broken for the first time, I have no choice but to talk and tell my parents. First, I do not want them to keep on guessing or wondering if what is going on. Second, they have the right to know. They were part of our relationship in the first place. They got the chance to spend some time with my ex-boyfriend. And they are concern about me and my life.
Typical me, I always look for a right timing if I want to say or do something. Then one night, when we went home in the island, I grabbed the chance to talk to them and tell them almost everything (there is something that I kept from them but basically they found out later on. Hahaha!). They were able to share their sentiments and opinions. Actually, only my mother has kept on talking. My father was quiet the whole time. He only talked when I asked him if he\'s okay and he responded me by asking if I am okay. (I was touched! Haha).
I felt great after that. It seems a heavy load has been taken off from my chest. It is really better to be open.
FIRST TIME TO CRY IN FRONT OF MY FRIENDS
I tell you, I am secretive that even crying is I do it secretly. But yeah! When things were too much to handle, it is best to call some SOS or help. It really did happen. Time came that I burst out and cry in front of my friends (actually, just my 2 guy friends).
What\'s good about them is that they listen and definitely, give their piece of advice or opinion. No sugarcoating. But it will always be up to us if we will follow or not. Well if you chose not to yet they\'re right, at the end, they will bully you and slap in your face the truth. Until you will realize how stupid you have been. Hahaha!
FIRST TRIP THAT I ORGANIZED FOR BUSINESS
I always love traveling. I think that is obvious with my posts. But, aside from that, I also love to share it with others. I want that they can experience it too. That\'s why I organized trips with my family and friends.
But one day, I organized a trip for a group of friends that I don\'t know (they were my bestfriend\'s officemates). I did all the coordination from the hotel to the tour to the transportation and relayed it to them.
That was my first yet it was so memorable, fun and I gained new friends. Organizing was not easy but seeing their smiles and hearing their stories & thank yous make all the efforts and time spent worthy. I would be glad and honor to organize another trip like this. Just if I have more time. 🙂
FIRST VISA TO APPLY AND GET APPROVED
My sister, her friend and I were going to South Korea. Thus, we need to process the Visa in order to proceed. Though it costs nothing and there is a consulate office here in Cebu, but the process is not that easy. There are a long list of requirements to be accomplished. We were able to process less than a month before our trip schedule. Actually, just enough days before our flight.
During the Visa processing, we were really tested. We were like riding a rollercoaster. We were nervous the whole time especially while waiting for the releasing of the passport. I posted our experience and the requirements here. It was totally nerve breaking and we really panicked. But thanks God, we were approved and we were able to visit to South Korea. (SK Trip.)
FIRST IN SO MANY YEARS THAT I WAS ABLE TO GO HOME MORE OFTEN BUT ALSO THE YEAR THAT I AM ALMOST OUT OF TOWN
It may sound complicated and contradicting that I was able to go home more but also almost out of town. Hmmm… How should I explain this? Hahaha!
I get the chance to go home almost every month because I have more weekends that I am just in the city and have no out of town trips.
On the contrary, there were months that I am almost out of town. This is both for work and personal. My friends had been inviting me to hang out or go out (or the other way around). I met some of my friends also for dinner.
I got less sleep and rest but I was able to totally rest when I was confined for gastritis. Not my first confinement though (first was last October 2009). And so happy to see lots of people visiting and showing some care.
I did really feel loved with all these people (both my family & friends).
FIRST SOLO TRIP OUTSIDE THE COUNTRY (FOR VACATION)
I booked a plane ticket to/fro Taipei without anyone\'s knowledge. I told my family a few weeks before my trip.
I did it because I want to try how it feels traveling solo. I was able to fly solo but for work and training. But, vacation is different for sure.
It was a fun experience. I met a lot of people, discovered different places, experienced many things during the whole trip. But day 1 made me want to cry and go home. Homesick striked! Hahaha!
I was chatting my sister and friends because it felt sad being alone. But I just enjoyed the whole adventure and I did really have fun.
I will surely do it again soon. But, first I need to buy a cheap plane ticket! Hahaha!
FIRST IN SO MANY YEARS THAT I CELEBRATED CHRISTMAS WITHOUT ATTACHMENT TO ANY GUY (hahaha)
Just to make it clear, I don\'t think about this until my officemate told me before we had out vacation break. She was like, Ms. Jezza, first Christmas mo pala ngayon? And I was confused at first and laughed when I realized. Hahaha!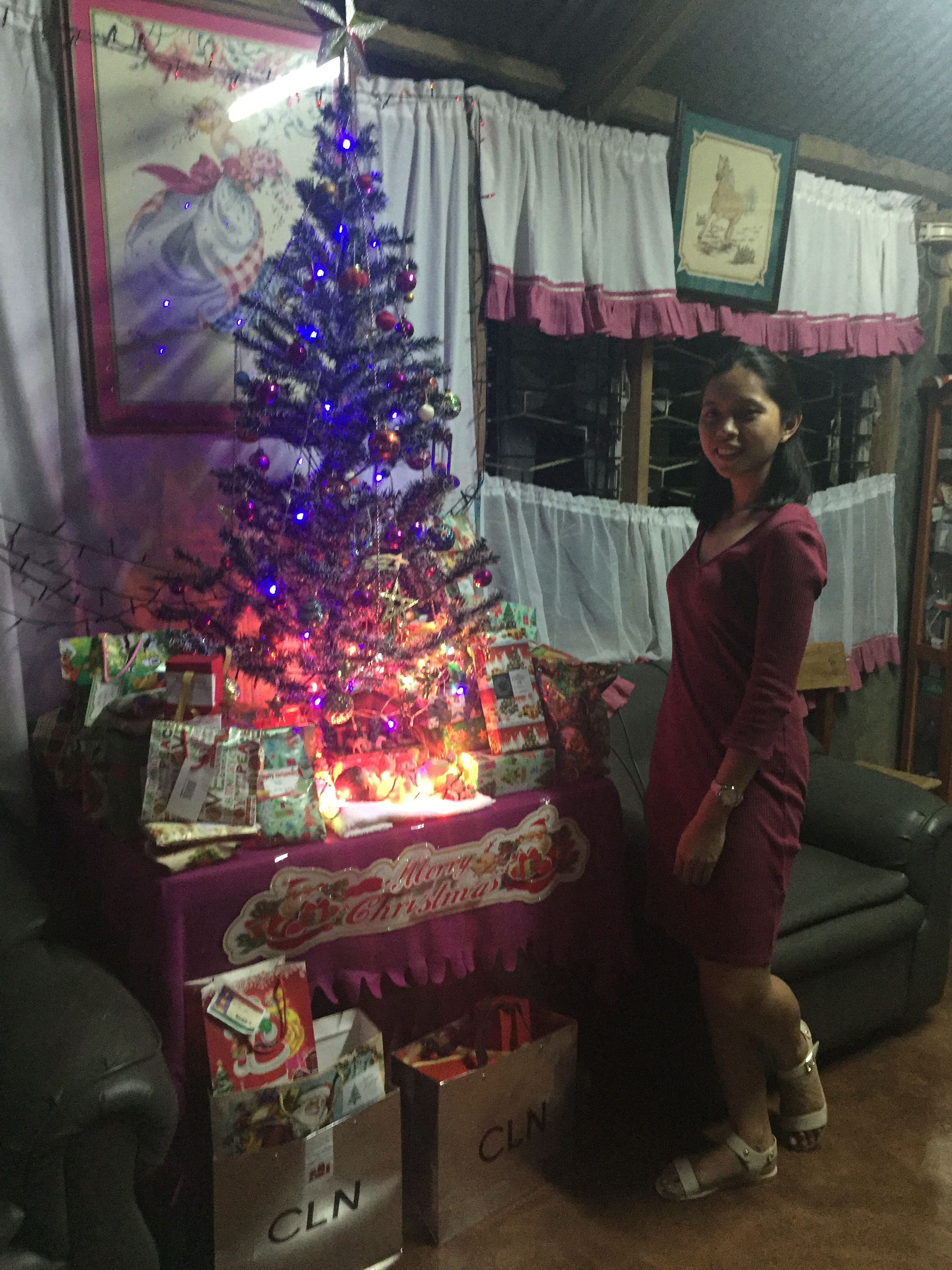 Yeah! Basically, after a long time, this is my first Christmas without being attached to some guy.
What\'s the difference? First, no boyfriend who will greet you. Second, no gift from him. Third… Third? Hmmm.. I think that\'s all!
It seems it does not have an effect or changes. It just that you are not getting it from him. But, there are still many people who will greet and give you gifts.
What we should do is appreciate and be grateful of what we have. Stop looking for something or someone that we don\'t have. The key to happiness is contentment.
FIRST PLANE RIDE TO THE ISLAND
Holiday seasons again! Christmas then New Year celebration. It means one thing, there will be many people who are going home to their provinces. But, the PUVs somehow cannot accommodate them. That\'s why, it took hours to be able to go home.
And so, what I did, I booked a ticket with Air Juan since they already have flights directly from Cebu to the island of Siquijor. It costed me Php 2,188 for a 40-minute ride.
I have been on a couple of plane rides this year (thanks to my work) but this trip is different in a better way.
There were only 6 passengers (can accomomdate 9 pax) plus 2 pilots. There is no flight attendant nor comfort room. The window is wider than the usual planes. It seems I am riding a private plane. It flew lower than the usual that\'s why I can clearly see what\'s below. The whole trip was so smooth and I was amazed (ihas much! hahaha).
I will ride again especially if it is passengers season. The amount I paid is more than enough comparing it if I waited for a long time and the long trip.
GOD & FAMILY FIRST
Sometimes, you learned the hard and painful way. You will realize things. You will arrive to the point wherein you can weigh in what\'s right and wrong. Then it will hit you hard.
That\'s my biggest realization this year, to prioritize and put my family and God first. I had been taking them for granted and putting them below than others. But when I have been broken, have nothing and the world turned upside down, they were the there first hand.
God enlightened, guided and loved me. He opened not just my heart but also my eyes and mind. He never leave me since day 0. He listened to my prayers but gave the best answers more than what I expect and want. He showed me that His plans are the best. He was there. He never turned back from me even if I forgot about Him a couple of times. He felt my pain even if I hurt Him. He raised me up even if I caused His heart to be broken.
My family was there always for me. I barely saw or appreciated it. I took them for granted and chose to be with other people rather than them. They gave me time when I cannot even say hello and how are you. They listened when I kept myself busy listening others. They loved me even if I rarely showed it to them. They were the people who picked me up when I stumbled. They gave me reason to smile when I wanna cry and get mad at the same time. They supported me all throughout even if I am too much to handle and understand.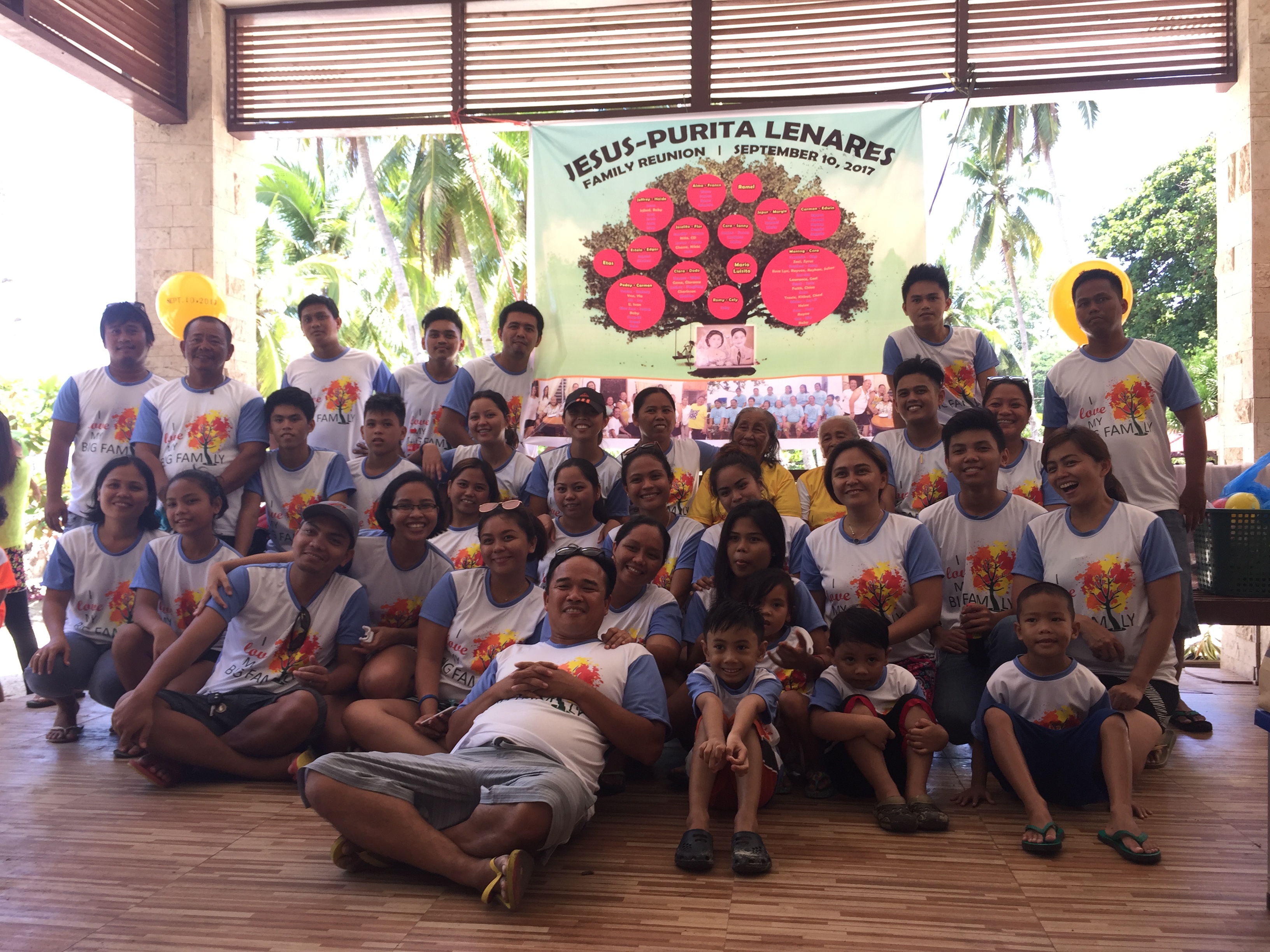 All this time, I kept asking God. Not on why it happened because I learned a lot and I became a better person. Not on why the world is complicated because people made it complicated, not the world or the life.
But I asked Him why I deserve all His blessings. What did I do that He loves me that much. Have I been a good person and so He showered me all of these.
I am blessed. I don\'t know why. But I know I am. This year might not be all fun and happy. But that makes the whole journey a wonderful adventure.
There are things that will happen unexpectedly. We get hurt, sad, cry, stumble, and even mad. But, it is always up to us how are we going to face it and to see the positive side.
Get hurt but make it a lesson for you to learn. Be sad but promise yourself that you will smile again. Cry your heart out but the moment you wipe your tears is the moment you will laugh until your stomach is in pain. Stumble and fall but do your best to stand up and be stronger. Lose your temper and be mad but limit to what it can make you do.
It does not matter what happened to us. What is important is how we react, what we will do and how are we going to see it. Think on the brighter side. Look for the positive out of all the negativity. And remember always, we have God, our family and friends. We are never alone. Not today. Not tomorrow. Nor the days to come.
And as 2017 will close its chapter, I would like to say THANK YOU VERY MUCH to each and everyone of you for making my year a journey to remember, an experience that make me better and an adventure that molded me to be better. I had fun, memorable and wonderful life. It\'s all because of you. I hope to see and be with you still on the year/s to come.
Happy New Year!
Spreading some love, happiness and positive vibes from the Island of Siquijor!