One fine sunny day, I went to Toledo City.
After my appointment and fortunately, there are still enough time left, I had a sidetrip at Capilla Santa Ana and The Labyrinth.
So, I told the tricycle driver that I am going to Capilla Santa Ana and he said that he knew the place.
Guests will be welcomed by the guard who opened the gate. He informed me that I need to pay the entrance fee of Php 100 per person for the Labyrinth. There is an office inside the chapel where guests can pay. After acknowledging him, I headed to the chapel.
The chapel is so beautiful and it's like you are in the ancient days. From the doors to the furnitures to the saints to the altar. Everything about is mesmerizing.
Here's a few shots that I have. There were paintings in one of the rooms but I am not sure if we are allowed to post so wag na lang.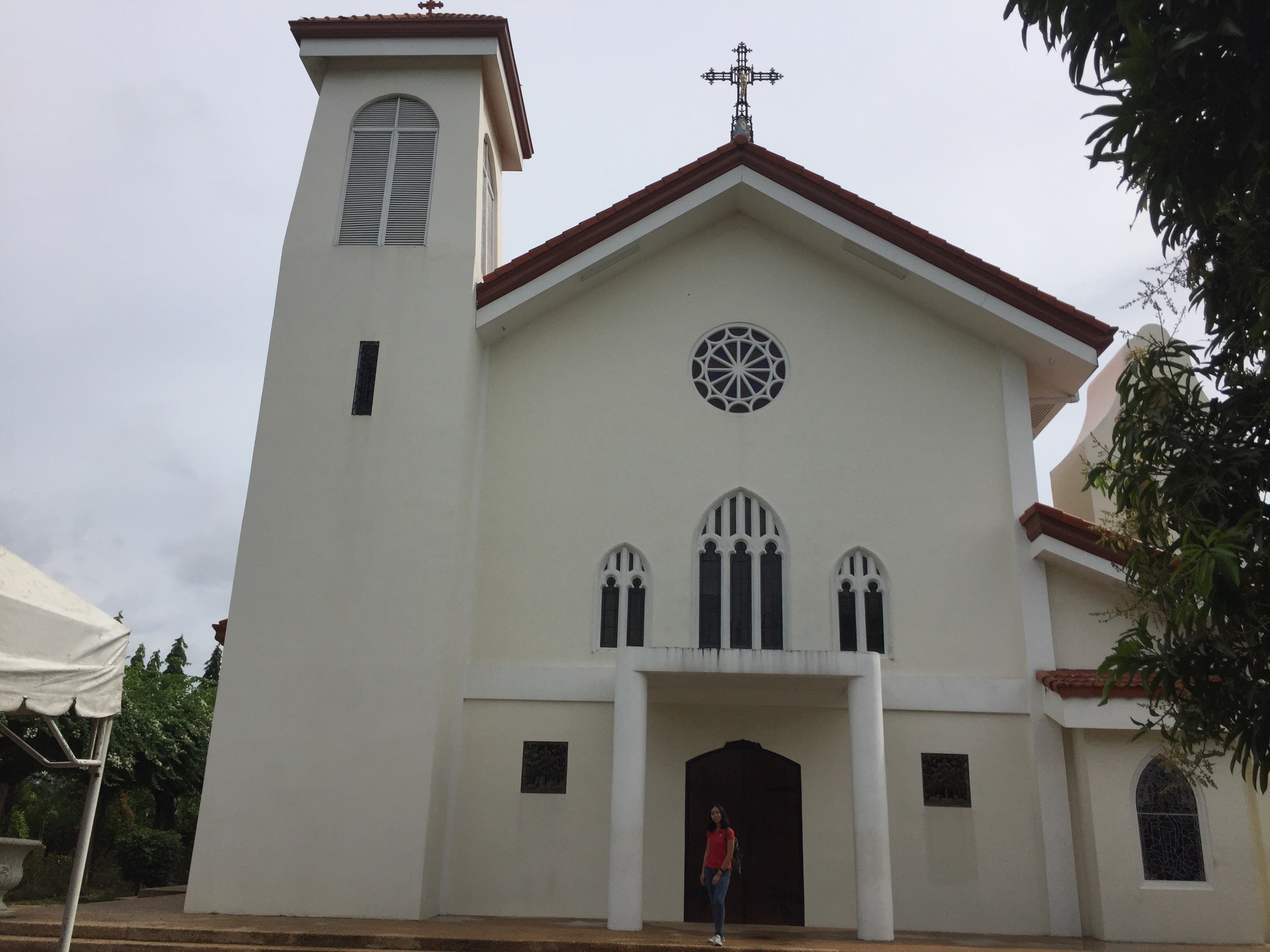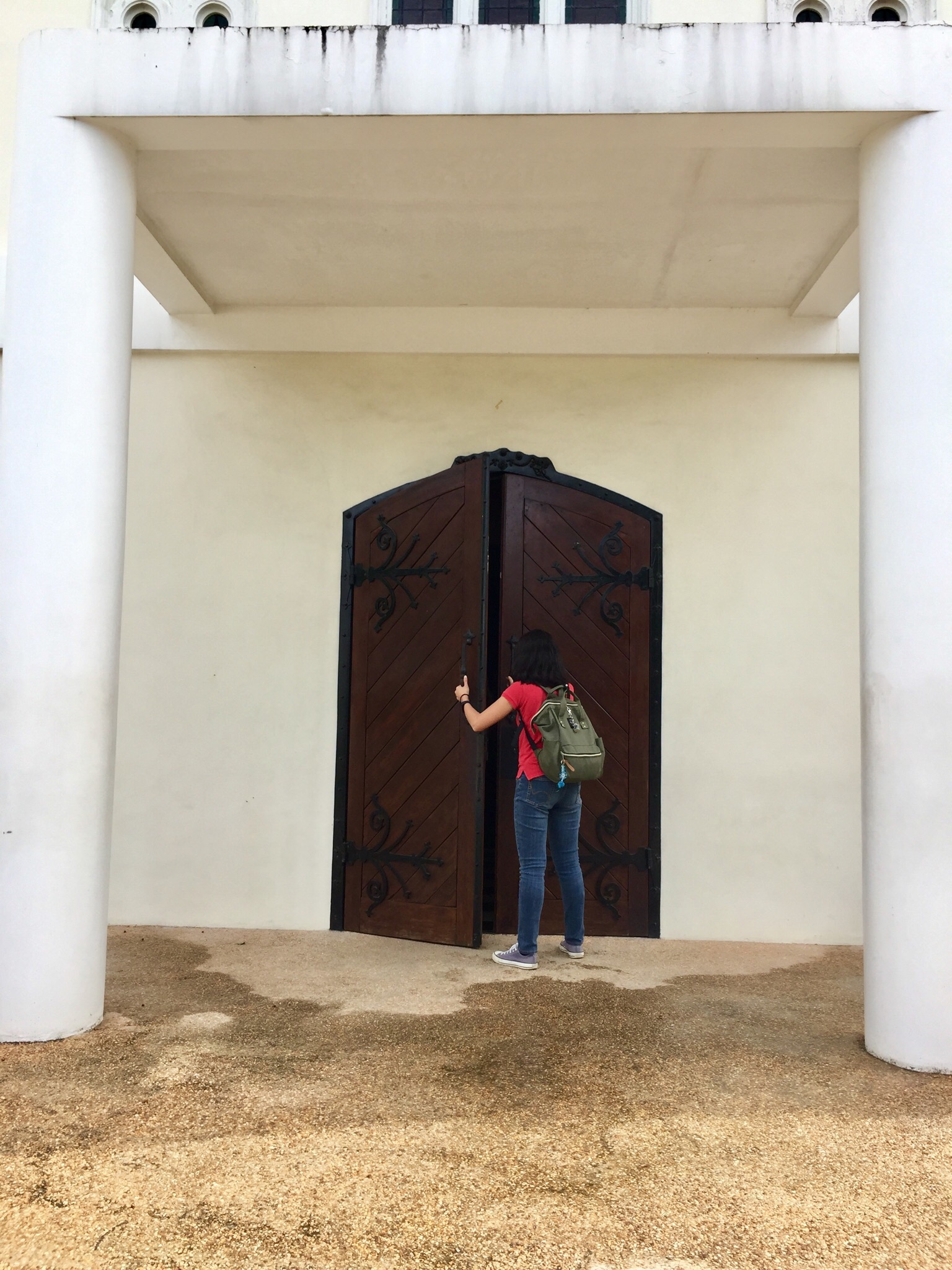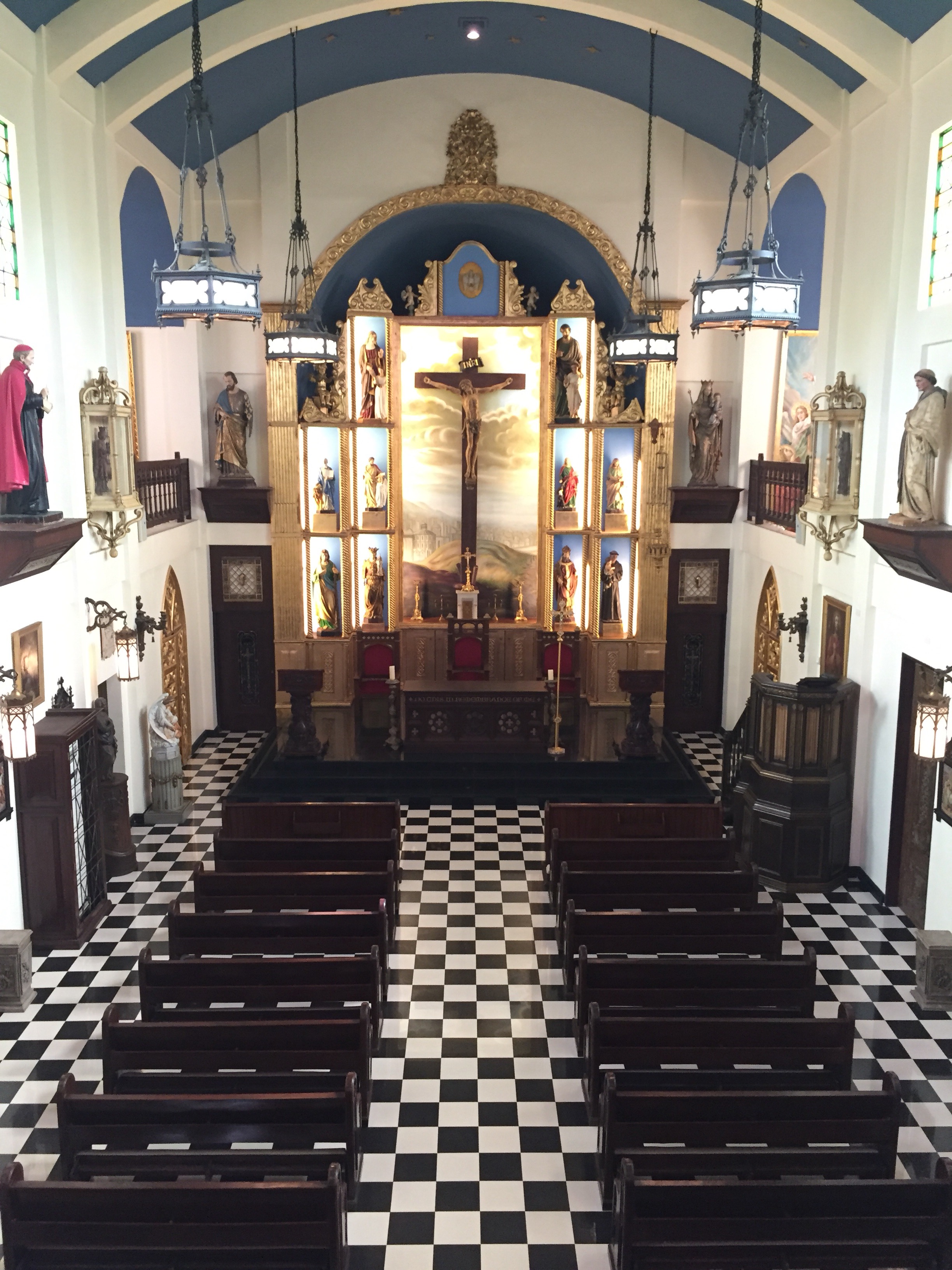 I roamed inside the chapel, checked the other rooms and even upstairs. Afterwards, I decided to go out and checked the famous Labyrinth.
Labyrinth by definition according to Wikipedia (Greek: λαβύρινθος labyrinthos) was an elaborate, confusing structure designed and built by the legendary artificer Daedalus for King Minos of Crete at Knossos.
We commonly call it maze as well. The labyrinth in Toledo City can be found just beside the Capilla Sta. Ana. But, compared to the usual mazes that we can see, the structure of the plants here are shorter. Thus, the people can see the pathways. However, it is still challenging and tiring to walk through the pathway to the center and go back to the route to go out.
Yeah, there is no other way out but to go back. It's really tiring but so fun. 😁
Take a glimpse here:

<<<<<<<<<<<<
just wished that I brought a bottled of water with us while walking around. Because I was really thirsty especially it was sunny that day.
After that, I went out so that we can go back to the city.
However, you cannot go out from the place unless you can present a receipt to the guard of the payment. And they have CCTV in the area so they know who's paying and not. No escape guys! 😜😂
TIPS! 1. Bring a bottled of water.
2. There is a trick where you can get a good shot with the whole maze. Find out when you are there.
3. Do not forget to pay the entrance fee.
4. Take time to sit or kneel and pray at their chapel.
5. And do not forget to take good pictures. It is very picturesque.
6. Discover how beautiful what's inside it and it's history.
7. If you want to go there, from Cebu City, you can ride a bus at Ceres South Bus Terminal or v-hire at the V-hire terminal near University of San Carlos Main Campus. Then, get off at Toledo City. From there, you can ask the tricycle driver to take you to Capilla Sta. Ana. They already know the place.
8. They are open from 10AM-12NN & 1PM-4PM during Mondays to Saturdays. Closed every Sunday.