Disclaimer: it's a super lengthy post and super late. 🙂
Let's start the journey back to the first trip for the year in my favorite place with the best people. Siquijor Island with the Family <3
From the island to the mountain of Laguna, to try the Masungi Georeserve Trail, Tinipak River, Regina Rica Shrine, Pililla Windmill, etc.
Then a trip to the beach with VMBU Family.
We went home in the island for the birthday celebration of my father, Papa Sonny and sister-in-law, Ate Porcia.
Spent the last weekend of March in Lambug Beach for April's homecoming. This was also the time that they wanna tell me how stupid I am but I didn't listen. 😀
I organized a trip (for the first time, for my own business) for my bestfriend (April) and her friends.
It was indeed a good time for us to catch up as she has been out of country for a few years.
Friday night out with these cool officemates at League Sports Bar. Some billiards & darts & gulp (you know what I mean Hahaha) 🙂
And then one night, I asked for Tropang Laagan's time over dinner and admitted that I am indeed stupid. Reality hits me! Tanga lang talaga bes! Hahaha
The next day, I am home in the island for the holy week, talked to my parents and spent the days with the whole family in the beach.
And then organized another tour for my friends and my family in Negros Oriental. We visited Apo Island, Pulangbato Falls & Twin Lakes.
Summer it is! And so, I tried how summer feels like in one of the famous resorts in Cebu, Solea Mactan Resort. (Actually, I was here for work but cannot stop from taking photos. Thanks Sir Andy! :))
Then, my officemates wanted to visit Siquijor and finally, we were able to go there at the end of April.
I hope they had fun in the island. I enjoyed riding the jetski, though. 😀
Just the week after that, me, Neil & Toj had an impromptu trip to Cebu Westown Lagoon. We agreed within 5 minutes and met there after 30 minutes.
2 days after, I was sent for work to Boracay. Yeah, I grabbed the chance to roam around after.
On that weekend, we celebrated Mother's Day at the condo unit rented by Ante Abeth.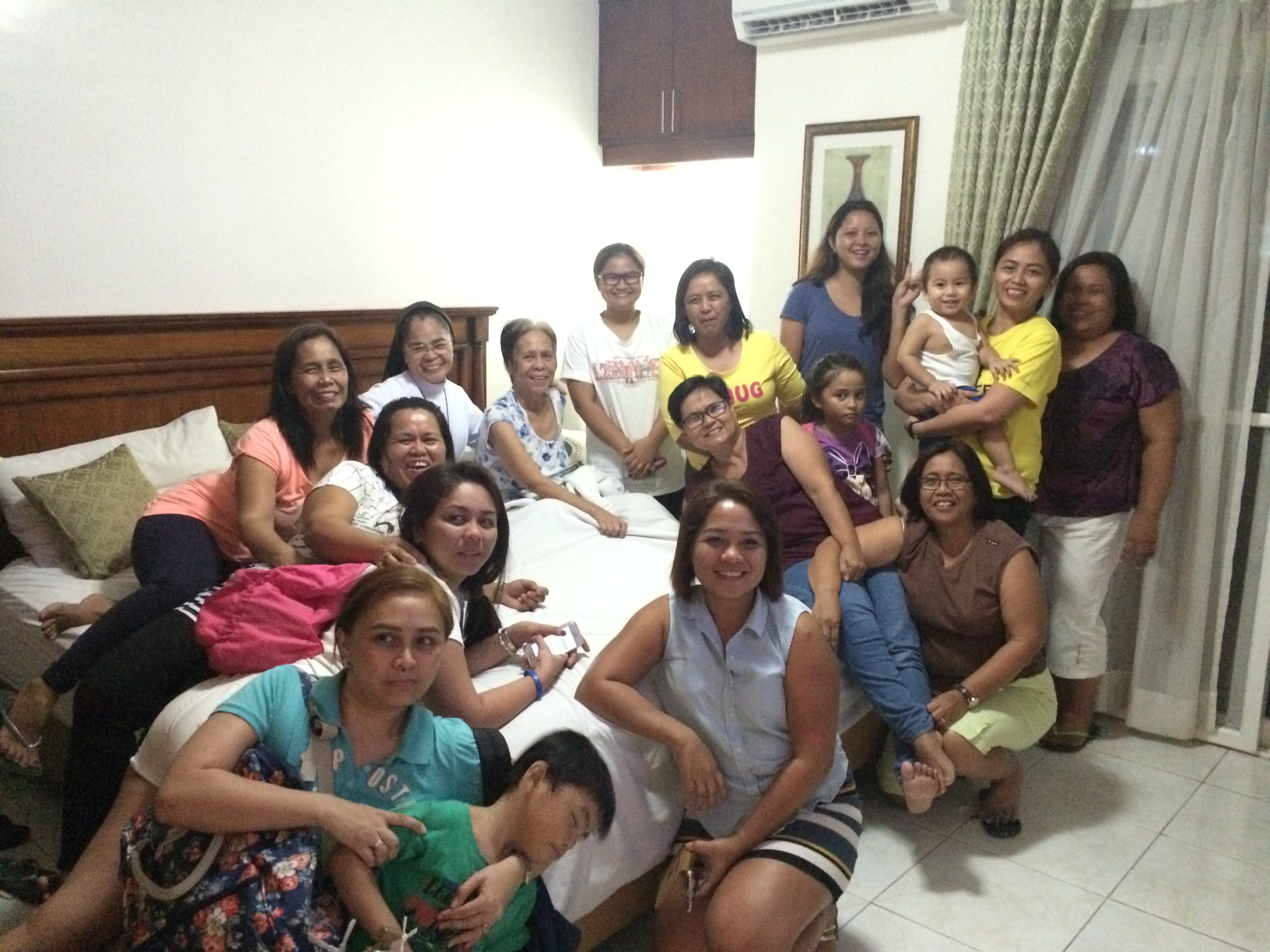 Then, had a beach trip the next weekend with the Pabonita Family to Tabuelan and a side trip at Pinamungahan.
Then the following weekend, Tropang Laagan had a trip to Daanbantayan and stayed at Casa de Tohay.
Ended the month of May with a dinner with my UC Engg Family.
And started June by meeting my kulit inaanak, Baby Kasandra.
On that week, I reunited with some high school friends during Jayne's son's birthday.
And the most nerve breaking trip happened on that weekend, our trip to South Korea.
Then had a side trip at Jeju Island.
During my mother's birthweek, we went home in the island and celebrated it by touring around with the whole family and lunch at Dagsa Resto Bar. Also, to welcome home my cousin Argie, who has been outside the country for a few years.
And followed by a series of trip to the island.
Then lunch dates with the sisters.
A sad news came when Ante Abeth passed away. We might not be able to see her on her last few days, but we made sure that we were there to see her for the last time.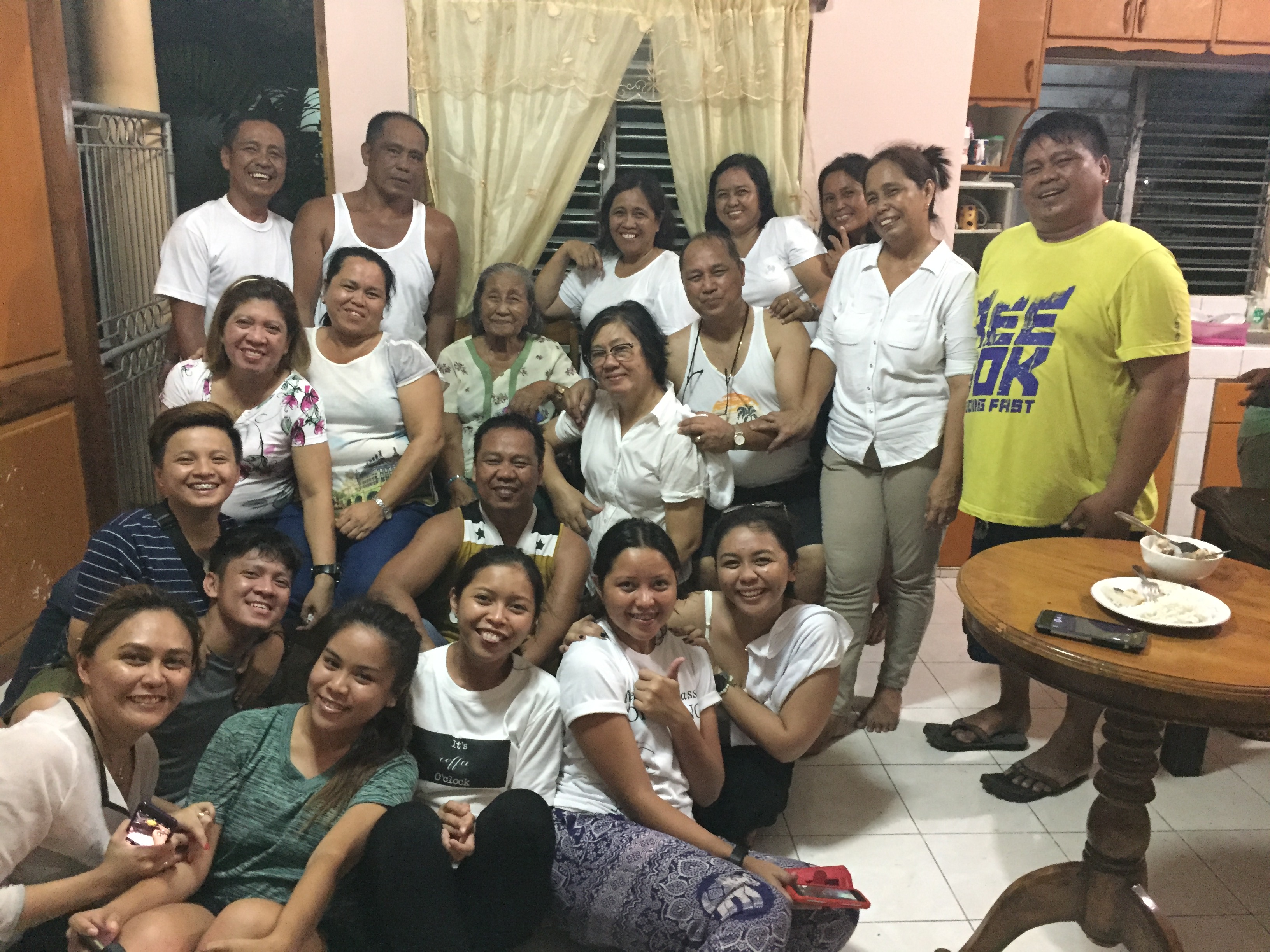 On the day of her funeral is the birthday of Ante Clara and the day after that is her birthday. Thus, we had a double celebration on the next day.
Then started September with a trip to Lambug Beach with the #dreamteam (FPI VMBU Technical Team).
On the same month, the VMBU ladies plus Nino went on a day trip at Mt. View & Adventure Café.
Then attended the 1st birthday of Baby Kulit (Kasandra) in JSJS Mountain Resort.
But we just ate and ran because we headed to Dalaguete for the fiesta celebration.
So thankful to Toj for accompanying me.
But the most adventure trip I had was in CDO-Bukidnon. We never missed the Advanced Water Rafting.
And a sidetrip to Bukidnon. Thanks to Maizel & Howell for the accommodation, tour, transpo, and everything including us gatecrashing the baptism of Maize\'s nephew. Hehe!
On the following weekend, me & Ms.Kate went to SM Seaside and was able to check this Cat Café. Not a cat lover though but I enjoyed playing with them and taking photos.
And attended the baptism of Baby Calix.
By the way, I have to thank my work for bringing me anywhere in the country.
Been to Boracay for 5 times this year… (May, August, September, October, November)
Davao twice… (November, December)
Bacolod once… (December)
Solea Mactan for rehearsal and VMBU Christmas Party…
Makati and take note they let us dance. Hahaha! It was FPI Christmas Party…
Side trip at Gen San and met my friends…
Side trip at Capilla Sta. Ana and Labyrinth in Toledo City.
In addition, one of the highlights for 2017 is my trip to the hospital.
Thanks to everyone who care, visited, checked, stayed, & prayed for me.
And of course, who will forget that surprise to everyone solo trip to Taiwan during my birthday. Two days after I checked out from the hospital.
And that unending food trips with everyone…
Be it with the family…
Be it with Tropang Laagan…
Be it with my Engg Family…
Or my VMBU Family…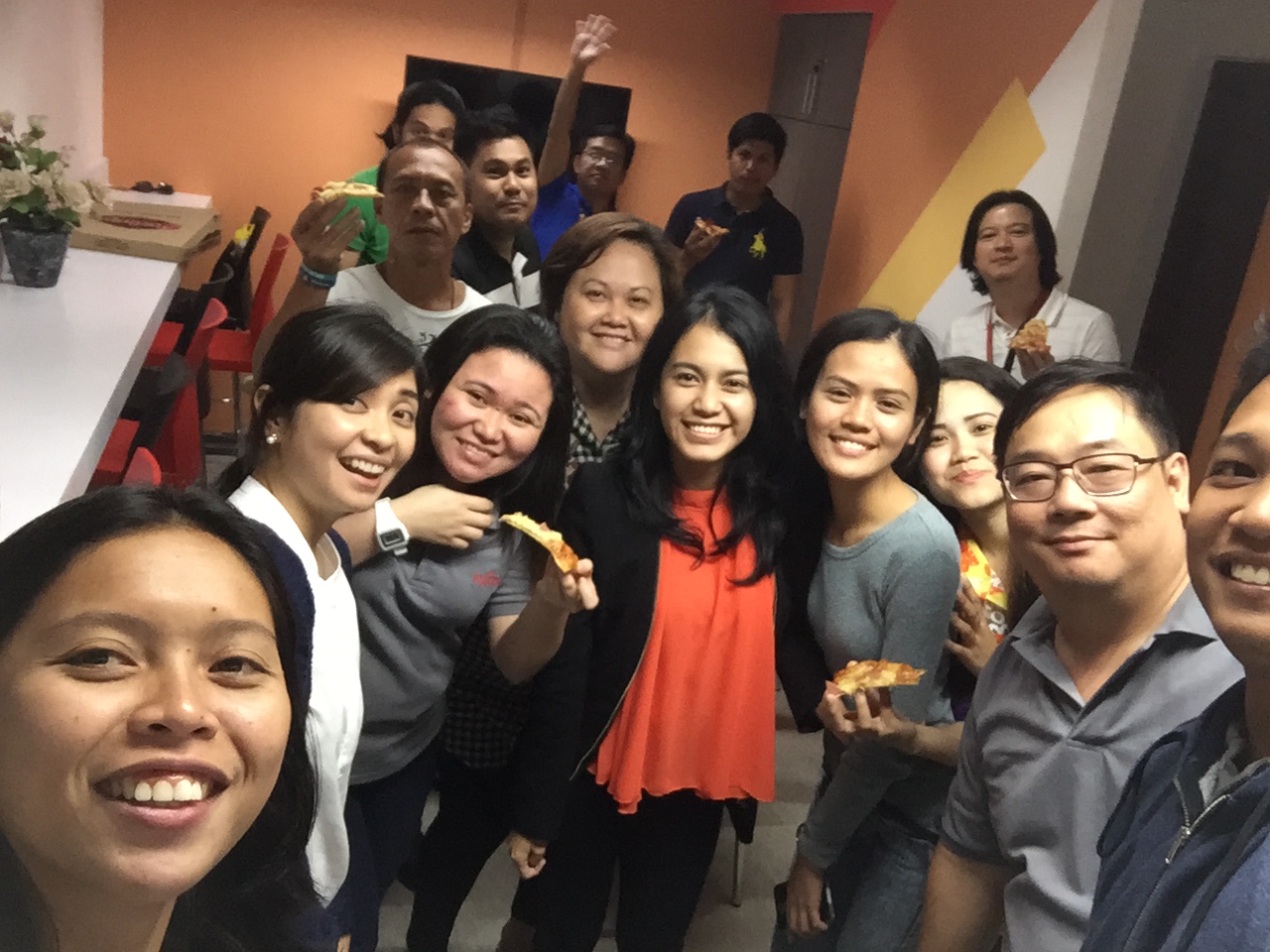 Then, the best season of the year is here, Christmas!
Time to go home. But what??? On a plane??? Really???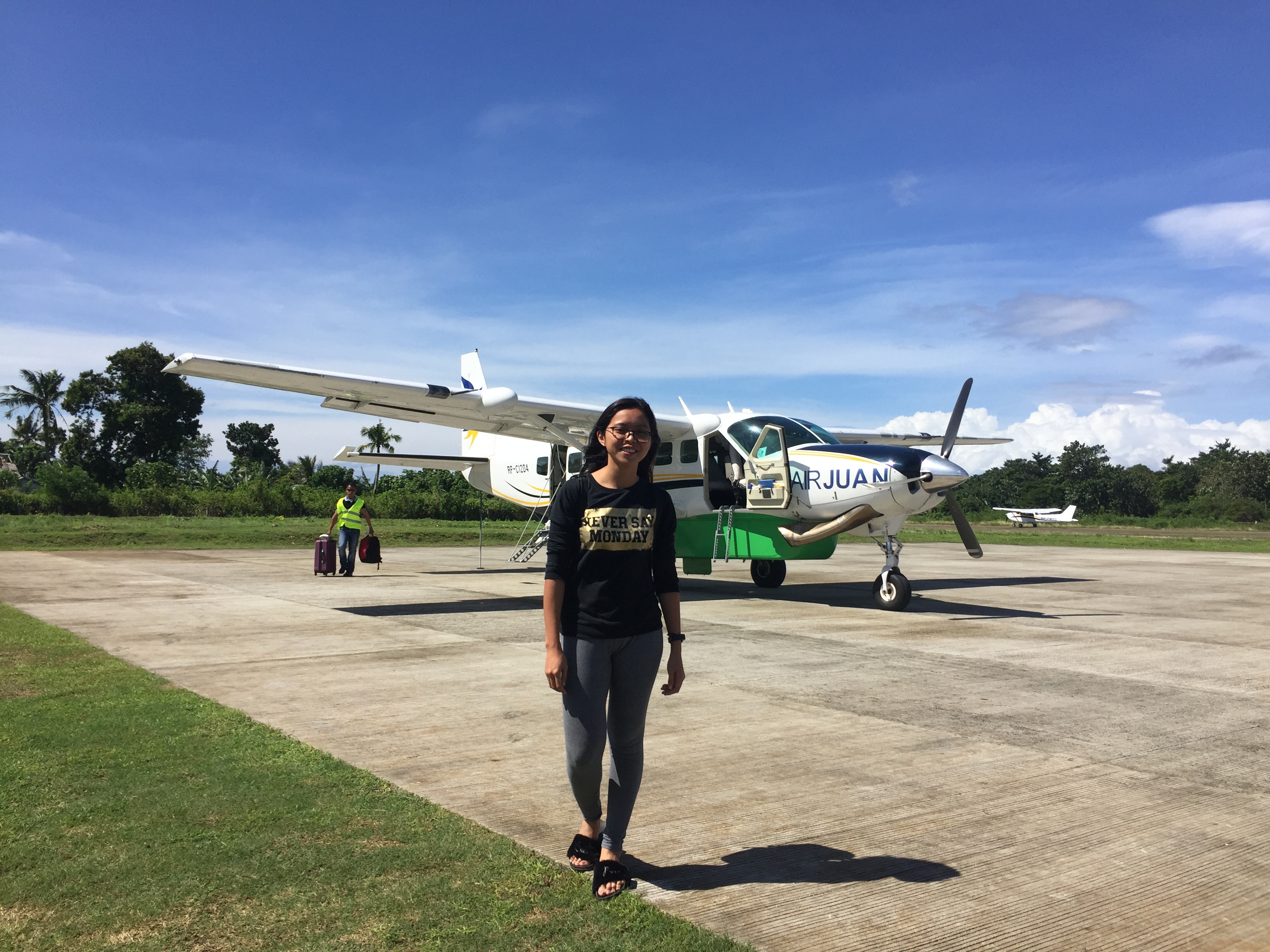 Because I should be home for my parents Wedding Anniversary…
And the Purok's Christmas & New Year parties.
And of course, it is best to celebrate Christmas at home with the family! 🙂
Then, here's me! A happy me! Might be broken and sad and even mad in the second quarter of the year. But still so happy and blessed. More than enough. More than what I deserve. More than what I asked for.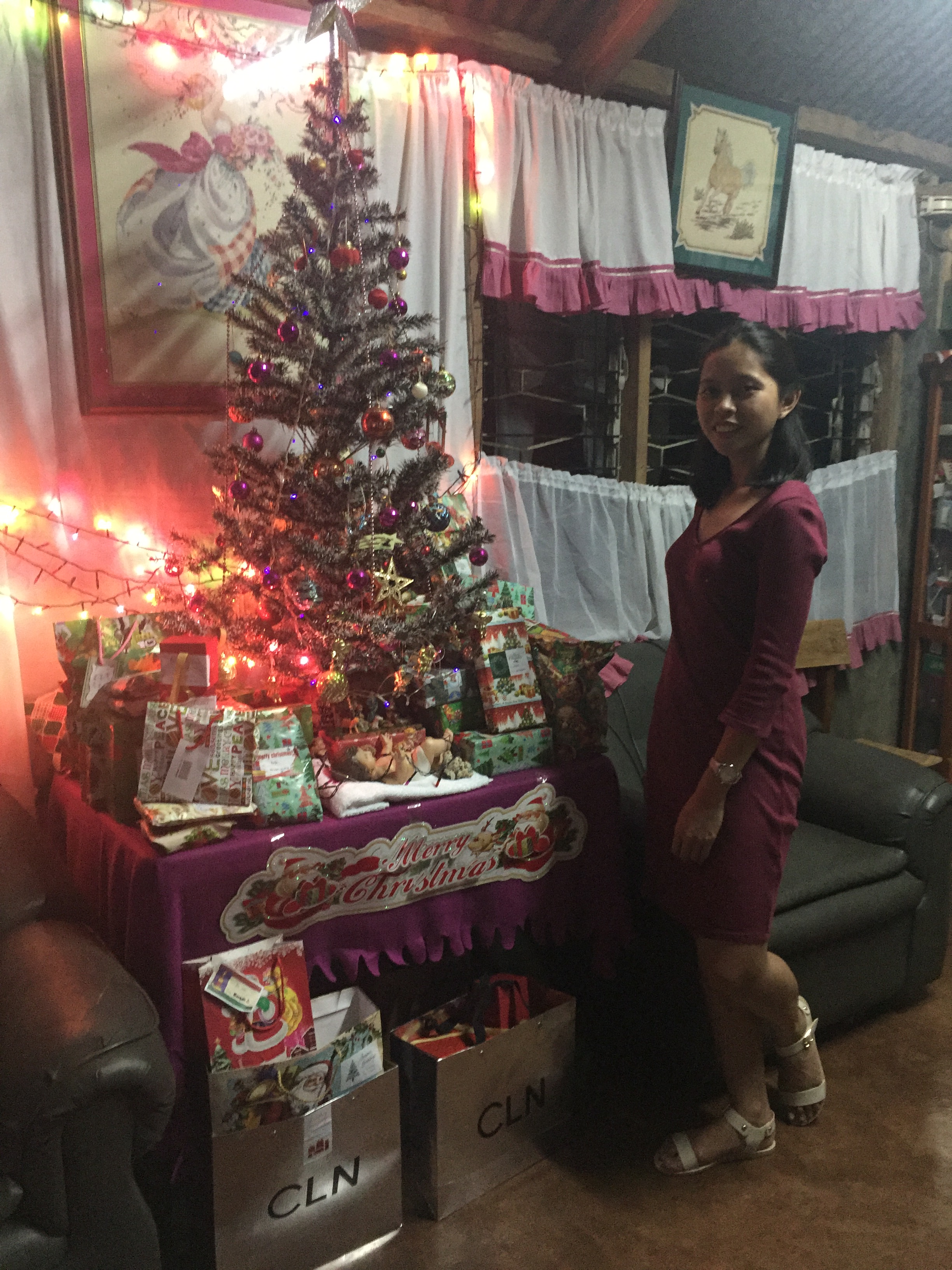 Thank you 2017! Let's do this 2018! 😉
There are many unexpected events and changes that will come in our life, both good and bad. But what is important is how we deal with it. Challenges come, people go, laughter fades, tears fall, and a roller coaster ride of life will occur. But let us not forget to continue living and facing it. Turn that challenge into an opportunity to become better & stronger. Let people go because those who love you will never leave you. However, open your hearts to accept the people that will arrive in your life. Let the laughter fades only once but promise yourself to bring it back again the soonest much louder, much happier and much longer. You all have the reasons to be happy & laugh more often. Cry until there is no more tears that will fall. And when all of them will be gone, show that sweetest smile of yours that you keep for a long time. You will look beautiful with that because it is your most perfect accessory. And lastly, take that roller coaster ride with all your heart. Have fun while doing it and shout if you need to. At the end of the ride, for sure, you have lots of story to tell. And you can surely tap your back for a job that you\'ve done very well! 😉

–ezaiplorer