Selamat Pagi, Malaysia! 🙂
Based on my itinerary, my wake up call for Day 1 (Friday) was supposedly 7AM. But since I slept at past 3AM already and I have extra day on Saturday, I decided to stay a little bit longer on the bed. I woke up and started preparing at 8AM already.
After preparing myself and my stuff, I checked out at 9AM in Space Hotel. Then, will be checking in to my 2nd & 3rd night hotel. It is just a few meters away, thus I just walked.
I arrived at Big M Hotel before 9:30AM. Their check in time is 2PM and check out time at 12NN. Before my trip, I sent them a private message in FB asking if I can check in early. I was informed that there will be additional charges for early check in. That's why I decided to get another room from a cheaper hotel.
However, their receptionist is so kind and accommodating enough to let me check in with no extra charge at 9:30AM plus the room was already prepared. I was then led to my room by the security guard. Finally! A room just for myself. 😀
A few minutes after I settled in, I went down and ate my breakfast at the restaurant next door, McDonald's. Ronald McDonald has been my savior and buddy during my breakfast in KL.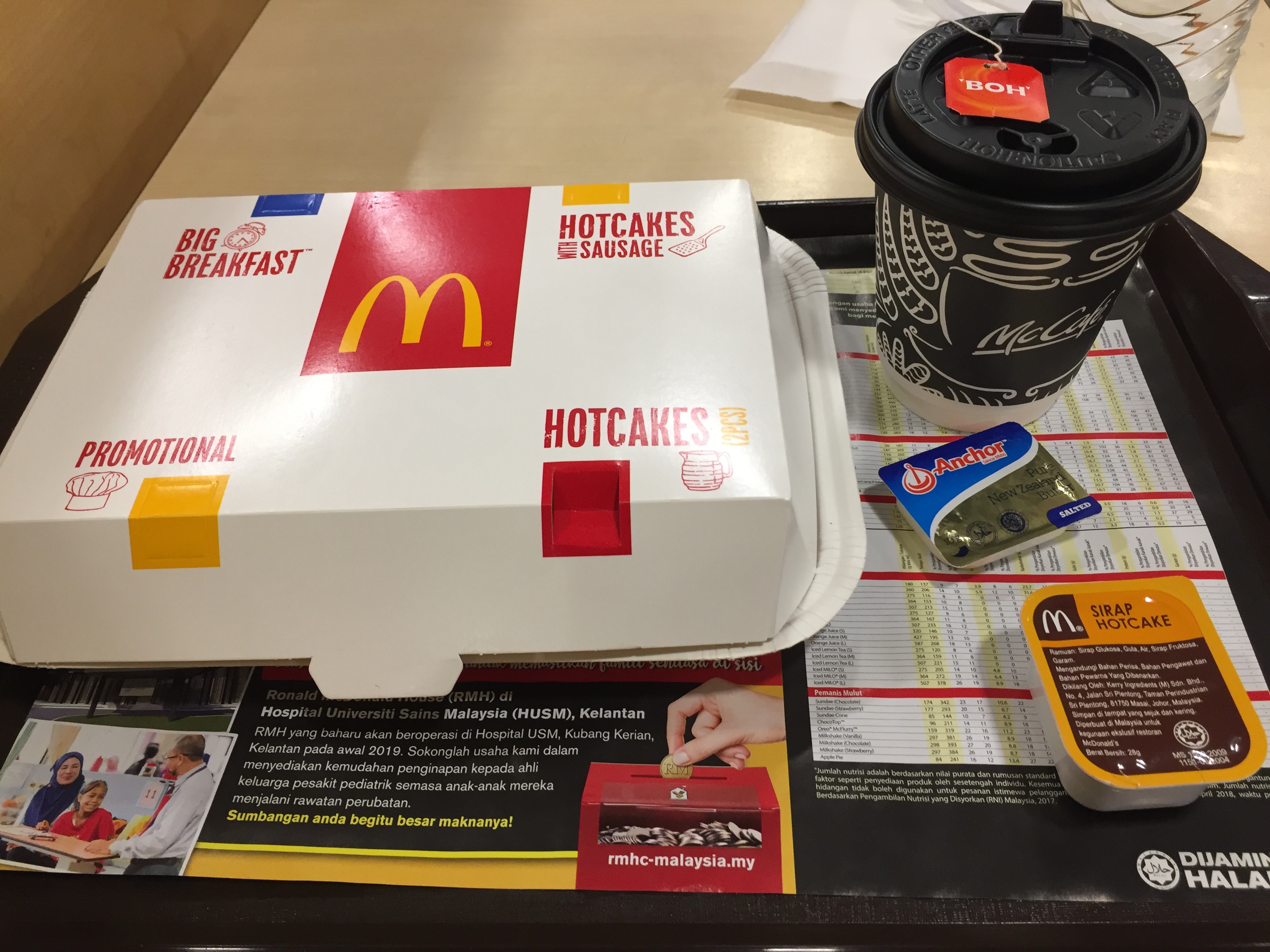 I am excited to explore KL already. And my Day 1 is a little bit full. Here's my itinerary.
0900H-1000H Batu Caves Temple
1100H-1130H Istana Negara
1230H-1300H KL City Gallery
1300H-1330H Merdeka Square
1330H-1400H Sultan Abdul Samad Building
1400H-1430H Sin Sze Si Ya Temple
1430H-1530H Central Market
1600H-1630H Sri Mahamariamman Temple
1630H-1730H Chinatown
1730H-1800H Chan See Shu Yuen Temple
But, the actual was this: