Let us start with…..
Way back May 14, I was able to book a plane ticket for Taipei for only Php 899 then booked the ticket back to Cebu last June 29 for TWD 751 (approximately Php 1400). Imagine, you can already go to Taiwan for around Php 2000.
When I booked these tickets, I have no intention yet to tell anyone about it. But I was able to share to one of my friends. I then started researching, reading blogs and making itineraries. I was so excited back then.
On the 3rd week of October, I informed my mother and siblings about this trip through Facebook. I sent them an itinerary of my trip. They were like why are you traveling alone, why are you not bringing your sister, and so on.
This will be my first trip outside the country alone. My first trip was in Singapore last November 2014 with my sister & my ex boyfriend. It was followed by a trip to Hong Kong & Macau last July 2015 with my ex boyfriend and his friends. Then, a trip to Bangkok last June 2016 with my officemates. Lastly, a trip to Hong Kong last June for a training (technically just me but I have fellow Filipino attendees).
So technically, this trip will just be me, myself and I. Going abroad for training is different if you go there for vacation. When I had my training, my whole day is spent in the training room with an instructor discussing about whatever in the course outline. But when it is for vacation, you have the whole day spent by yourself (and companion, if any) touring and roaming around.
This made me so excited. I am not sure though what's gonna happen and if I can survive.
But before my travel date arrived, I was confined in the hospital for erosive gastritis. The timing was really bad. It made my parents hesitant to allow me to travel. Especially that I am alone. They were worried for my safety and health. Well, I have a caring parents & family, though. Cannot blame them. Yet they cannot do anything because they have a hardheaded daughter.
And when the day came, I was in the airport early because I do not want to be in a hurry and panicking.
When I arrived, I fell in line then check in then pay the Php 1620 Travel Tax then claimed my boarding pass then pay for the Terminal Fee which costs Php 750.
After the last X-ray inspection, the last step is the immigration. This is usually the nightmare of most of the people. Of course, who wants to be offloaded. No one, right? Especially if you are already prepared and excited about it. But, that's their work though. Basically, they just want to make sure that you are honest with your purpose of travelling.
I approached a guy immigration officer then handed to him my passport. Then our conversation goes like this:
Immigration Officer: Where are you working? (I told him where. Then he asked about my position.)
Immigration Officer: Are you traveling alone or with someone?
Me: I am traveling alone.
Immigration Officer: What is with traveling solo?
Me: I am going to soul search. (Then I laugh.)
Immigration Officer: Will it be fun?
Me: Yes. Plus, I have the chance to meet new friends.
Immigration Officer: Right. Have a safe trip. (then handed to me my passport)
So short and not so nerve breaking. Maybe because I have been to few countries already and I showed him my company ID. Haha!
---
Since, I am 3 hours early for my flight, I decided to take my dinner.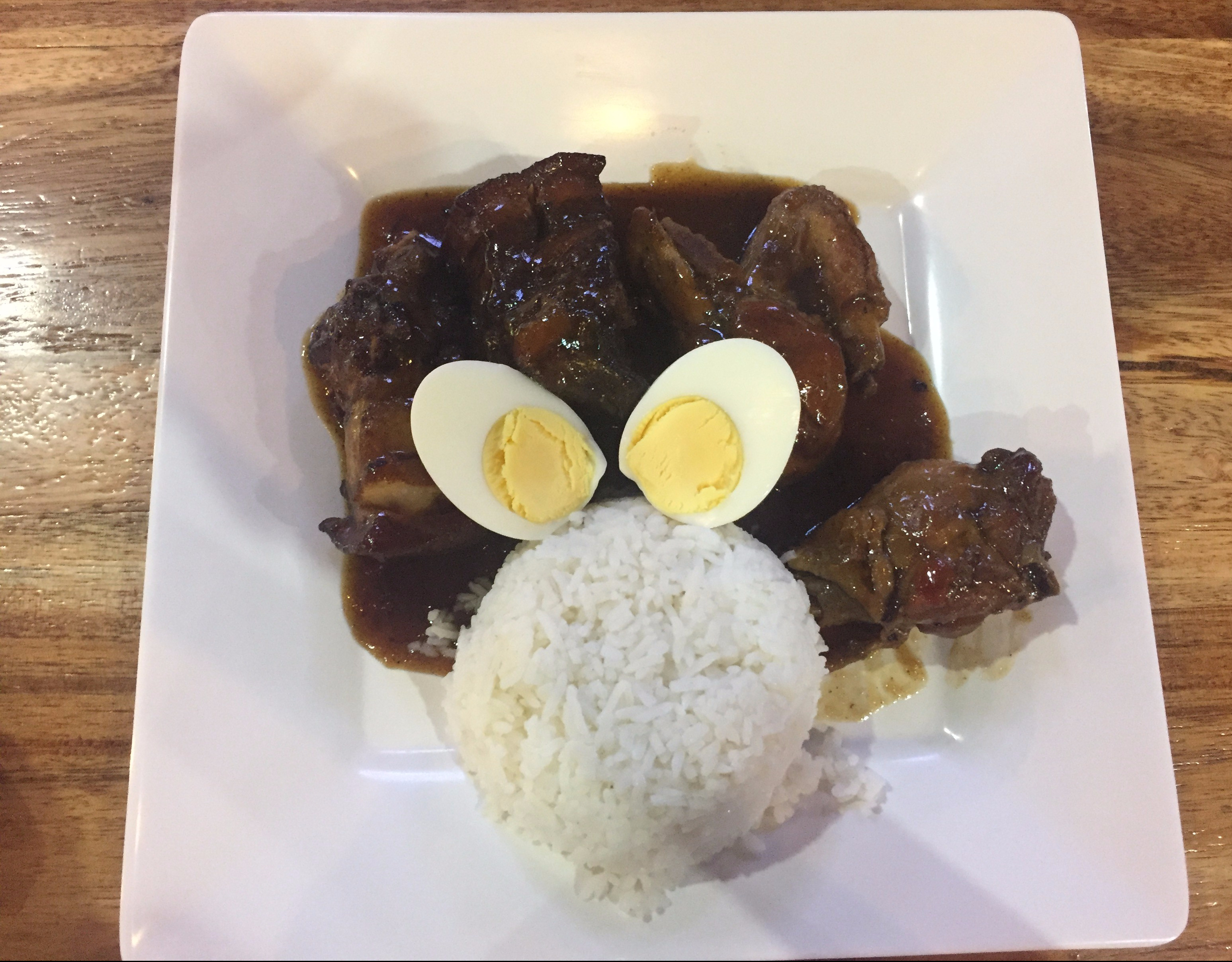 Waiting game #1
It was exactly 9:25PM that we departed from Cebu.
Bye for now, Cebu!
We arrived in Taoyuan International Airport at around 12:30AM.
Taiwan is just 2.5 hours away from Cebu. And there is no time difference between Taiwan and Philippines. If you check the map, it can be found across Batanes.
I was able to meet Filipinos when I arrived. I went together with them to Taipei Main Station. To get there, you can take the train or bus. But since the train station is not yet open at that time, we took the bus. It is Bus 1819 and the last stop is in Taipei Main Station.
My struggle started when we arrived in Taipei Main Station. When I alighted, I am not sure where is the station for the Taiwan Railways Administration (TRA) Station. Why I am taking this? It is because I am going to a province in Taiwan. It was still 2AM and the TRA station will open at 5AM.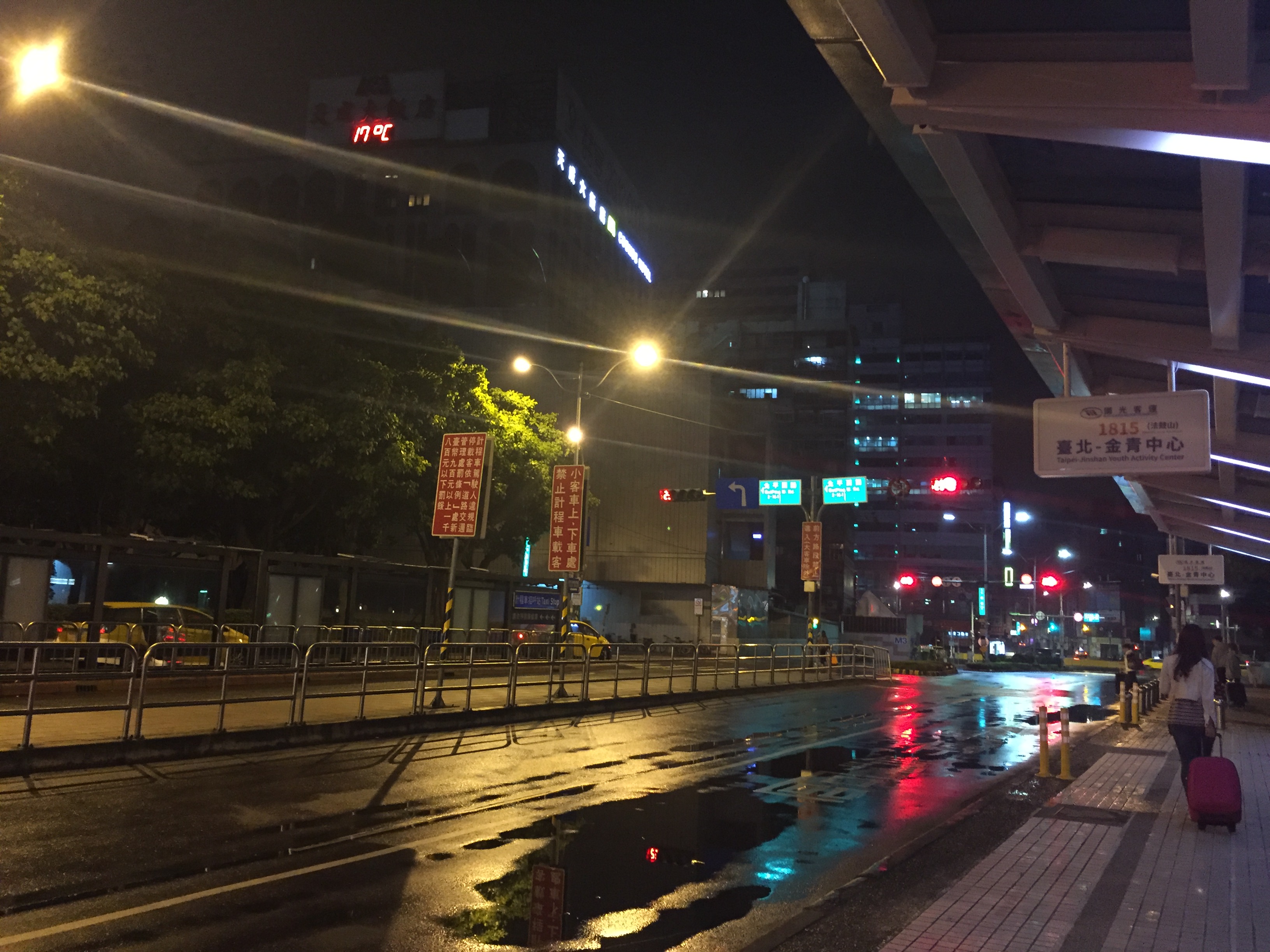 I walked to the taxi stand and asked the driver to take me to Taipei Main Station. And he was pointing the building near where the bus dropped us off. He cannot understand and speak English that well but he knew where I wanna go. Maybe he was thinking that I am crazy riding a taxi when I am already in my destination. Hahaha!
Then, I got off from his taxi after paying 100NTD. Walked to the nearest MRT Station entrance then walked for a few minutes here and there. Until I decided to go to the bus station since it is opened.
I approached a guy working there and asked him where is the TRA. He informed me that it will be opened at 5AM and pointed where it is. He was kind enough to let me stay inside the station while waiting for the time.
I sat there watching whatever movie in Youtube (thanks to my fast internet service provider). I was so sleepy but I do not want to sleep because I am not sure if I am safe there or my stuff and I do not want to sleep too much to miss my train.
When it's already 5AM, I went out from the bus station and walked towards the TRA station.
Getting more excited on what this whole trip is in store for me. Fingers crossed! 🙂
Day 1 – Hualien County
Day 2 – Taipei City
Day 3 – Taiwan's Northern Coast
TIPS!
Always arrive early in the airport.
Since Taiwan  allowed Filipino Travelers/Tourists to enter their country without Visa from November 1, 2017 to July 31, 2018, make sure that you bring the documents that they need.

A passport with remaining validity of at least six (6) months.
A return ticket or a ticket of traveler's next destination and a visa for that destination if required.
A proof of accommodation (hotel) booking or host/sponsor's contact information, or arrangements of tour, travel, visit, events and meeting etc.
An arrival card that you can obtain in the airline.

Exchange your money in the airport. It would be hard to find a money exchange in the city. Most of the banks only accept USD to be exchanged to NTD. I found it hard to exchange my PHP in their banks. I ended up exchanging it in the airport.
Buy an Easy Card in any convenience store for your train and bus rides.
Know ahead where to go and how to get there.
Pocket WiFi is not that required since there are free WiFi's in Taiwan, but this could help you a lot especially if you wanna Google.
From the airport, you can take a bus, MRT, or High Speed Railway Train to Taipei City. But check on the schedule. Most likely, the bus operates 24 hours.
Taipe Main Station is like the center of Taipei. You can ride from there an MRT, bus or Train Railway to any provinces in Taiwan.
Many Taiwanese can speak and understand English. But do not be shocked if you need to sign language. Haha! Because some does not understand.
Taiwan is so safe. When I was walking late at night, I was very anxious if I am safe. But, yes you are. You can walk texting without worrying being snatched or pick-pocketed. In fact, you can leave your bags in the table and no one will get it from there.