Tokyo trip is incomplete without visiting the famous and busiest street of Shibuya. Most especially to all first time visitors, witnessing personally the tons of people crossing would be a check in the bucket list. 😂
Anyway, this was on our last day and before heading and exploring Shibuya, we transferred to our last accommodation first. From Kanda, we moved to Shibuya area. Though it is not really so close considering the rate but it's walking distance which what we did.
We were too early to check in so we just left our stuff in the Reception Area. Then, we started our adventure. Our first stop was a breakfast at Denny's. It's not surprising that Japanese restaurants really have a Smoking Area wherein diners can sit their if they want to smoke too. Since we are not smokers and don't like the smoke from cigarettes, we opted to sit in a corner seat inside.
After that, our walking tour resumed. You will know that you're in the heart of Shibuya if you can see many people walking from here to there, tall buildings, different establishments from convenience stores to restaurants to malls to small shops.
And of course, seeing hundreds of people crossing the center of Shibuya. Many tourists would really wait for this. Though it happens every time the pedestrian signal goes green.
The best place to see this huge wave of people is in the higher floor of the buildings surrounding it. Some would go inside Starbucks.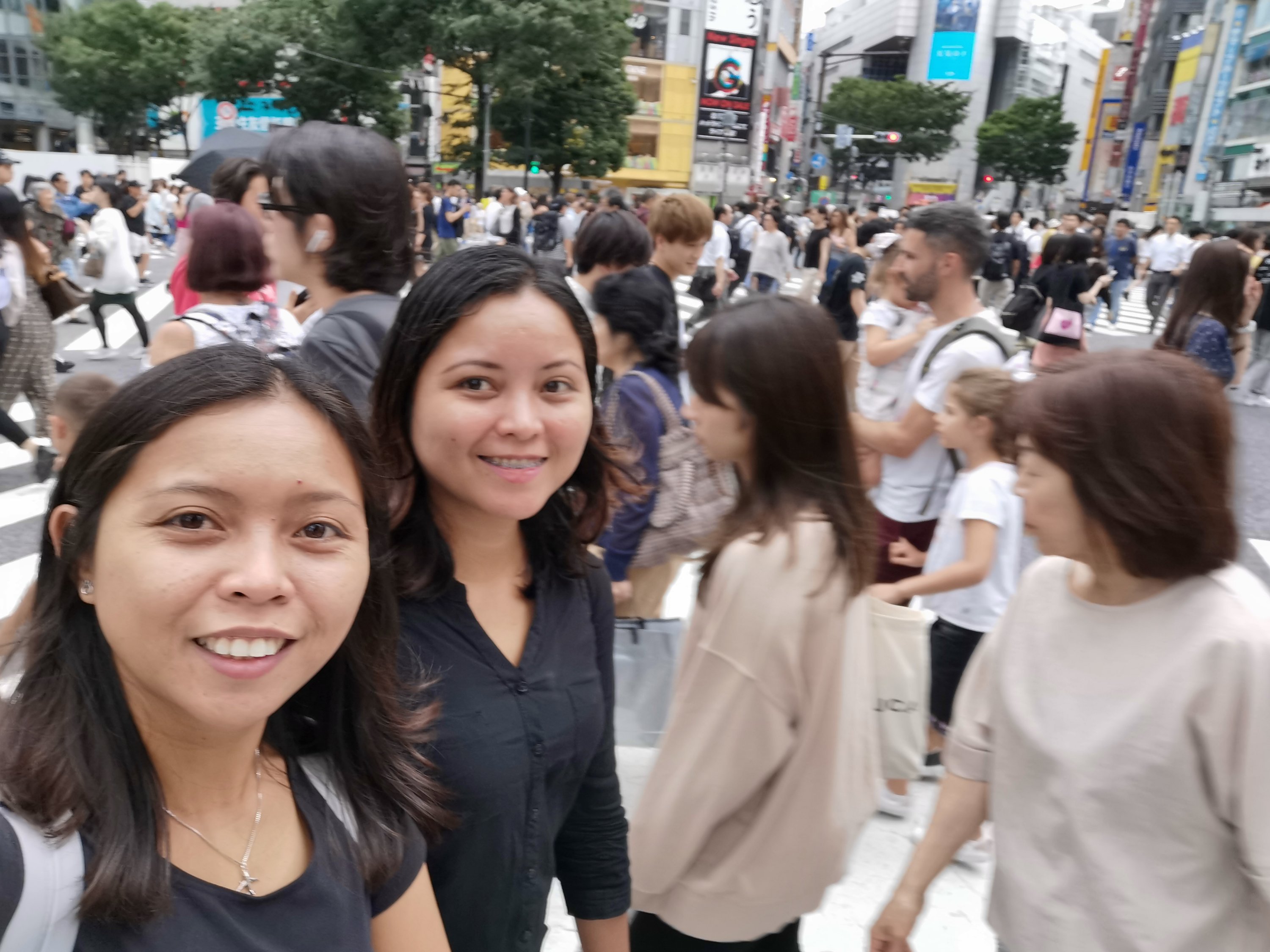 Then, definitely. Never ever forget this one sighting in Shibuya, Hachikō Statue.
Hachikō has been the symbol of loyalty in Japan. This is because of how he has been loyal to his master, waiting for him everyday in this station. That even he's no longer returning, he still waited for a long time. That's how a dog really loves its master.
But there is more to see and to do in Shibuya. Aside from eating and shopping. 😂
We then walked going to Yoyogi Park. It's a very refreshing area. There are benches. People were walking. Some were riding their bicycle or skates. Children were playing. There is a Snack bar.
We saw the stadium built for the supposedly 2020 Olympics.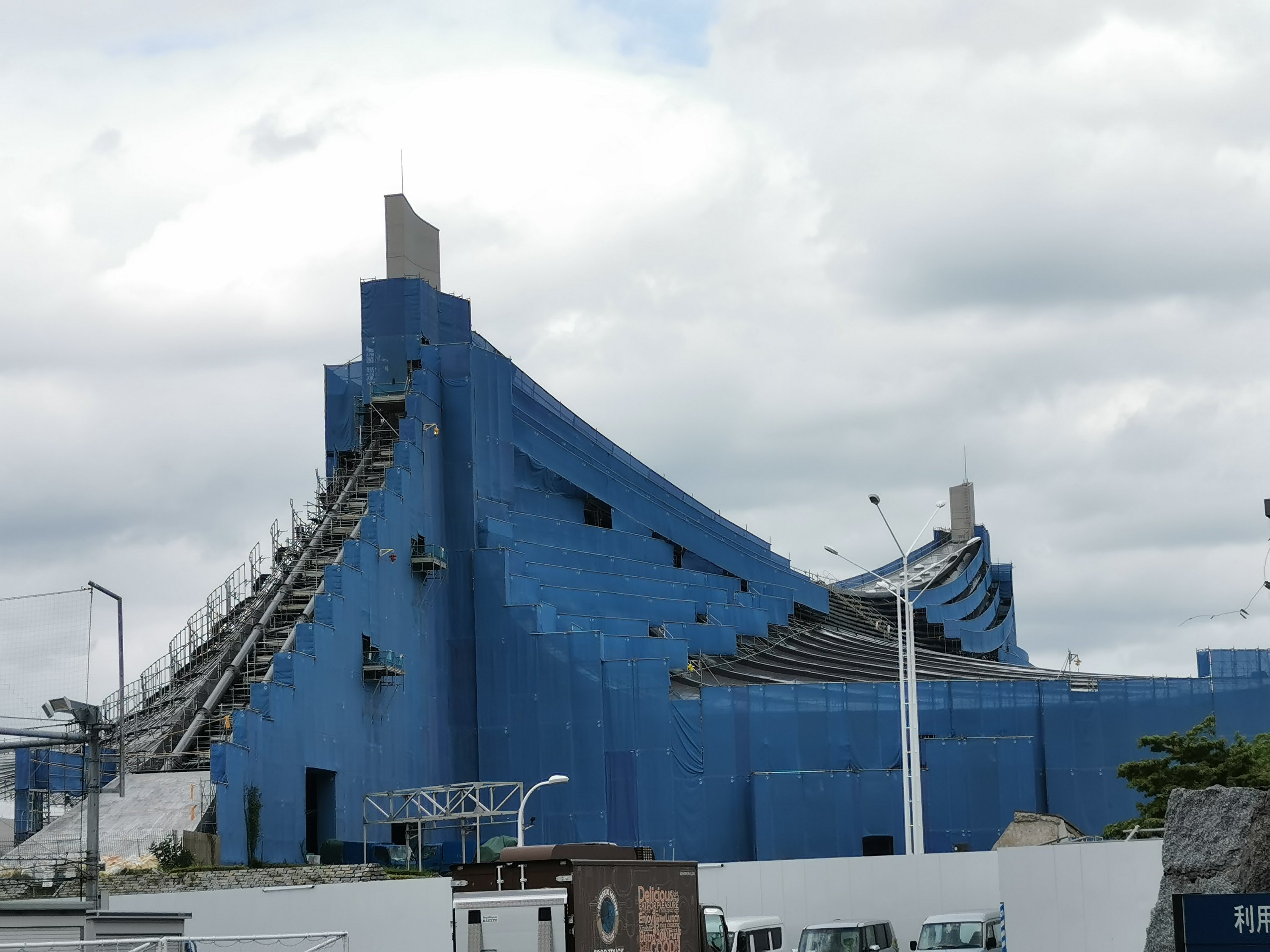 There were many people especially the young ones in a broadcasting network named NBS. Which we went to just out of curiosity. Hahaha
There was a concert of a Japanese boyband and these young ones were buying merchandise and I think tickets too.
There were boys playing football. Then my sister stopped, watched and took a photo coz she plays the same.
Then, we continued walking towards a stair in a middle of the park. It's like a grand staircase in a mansion. It leads you to the other side of the park.
Then, we reached the Shibuya Gate. Here we found flowers, a fountain in the middle, trees, family and friends roaming around, walking, taking pictures, having a picnic. I was thinking really that it's nice for them to have parks like this where they can relax after a day of work or where they can spend time with their family.
Then, we continued walking and looking for Meiji Shrine. We saw a pagoda and thought it was the one but not. Hahaha
We needed to go out from the park and walked towards another entrance. Yes, we used Google Maps but still got confused. 😅
If you saw this, it means you're entering the shrine. It's another walk but what's best about walking here is that you're surrounded with trees and the weather is pretty cold.
Meiji Shrine is famous to tourists. There were many people when we got there.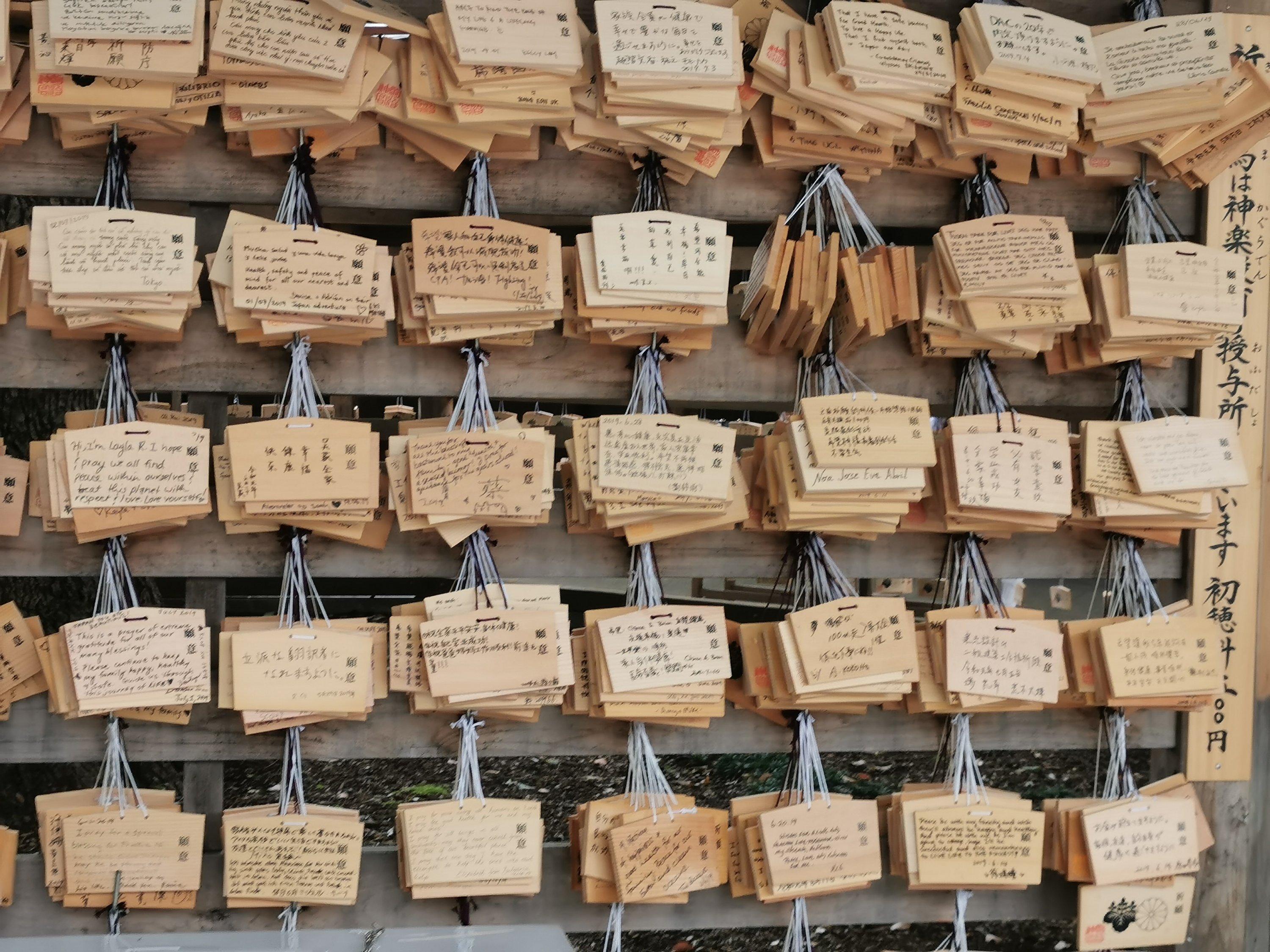 After exploring the shrine, we headed back to Shibuya since sun was about to set too. It's another long but relaxing walk except that our feet were aching. Hahaha And we got lost. Thanks to me for being bad with directions and thanks to my sister for remembering the way.
We reached Shibuya again and went to a local restaurant, ordered ramen and gyōza, and were totally full. We walked back to the hotel but dropped by some convenience stores to buy cup noodles. Yes, for pasalubong. 😌
When we arrived in the hotel, we checked in, claimed our stuff added with lots of plastics from buying pasalubong in Shibuya. We headed to our room and arranged our stuff since we were going home the next day.
And that's how our Shibuya Walking Tour went and how our whole first time Tokyo trip. Hope you had fun following our journey and hope you can visit Tokyo & see & explore these things first hand. 😊
Thank you so much for your support and thank you Japan for a very memorable dream come true trip! See you soon. ❤️