It's been a week since we traveled from the island to my brother's place in Escalante City. To visit my sister in law, nephew and our family here (my sister's fam). Escalante has been our another home.
It's quite far from the island as we need to cross to Dumaguete City which is about 1-2 hours boat ride. Then land travel for about 6 hours with all the stops to pee or eat. But it's all worth it. The joy that we all will feel can't be exchanged with how far we have to travel.
But if you check it with Google Maps, it's just about 4 hours and passing by more or less 16 towns/cities with a distance of approximately 216km.
During the weekdays, my nephew has school and me & my sister have work. So we're mostly just at home. So we decided to go somewhere for the weekend.
And as always, our go-to place is Bacolod City which is also known as the City of Smiles. Bacolod is almost 2 hours away from Escalante City and passing more or less 7 towns/cities. By the way, majority of them are cities, all thanks to the sugarcane plantation. And yes! Most of the sceneries while traveling are sugarcane fields. So green and relaxing to the eyes. 😃
It is possible to just go to Bacolod for a day. But this time, we decided last minute (like last Friday) to go for overnight. And I'm just thankful coz I would have still time to sleep after work (which was 2 hours and the coffee & food did their part for the rest).
We usually stayed in Pleasant Travelers Pension House. This is perfect for budget and/or big group of travelers.
We want different place this time so we booked in Avenue Suites Hotel Bacolod through Agoda. The rate is a bit more than Pleasant but it already comes with breakfast plus access to the pool.
They have their own cafe and there are also nearby restaurants and 7 Eleven. And it's easy to locate coz it is along the Lacson Street (national road). But they only have limited parking space. So if you're bringing car, better be there early unless it's not peak season.
We booked for two rooms since we're 6. I don't have much photos but you can check their Facebook Page for more. You can also call them at +63 919 083 0029 should you have queries or you want to book.
Since it was raining when we checked in, we just used the pool in the morning while having breakfast. And we had the pool to ourselves. 😉
And oh! Me and my sister also had a massage at The Bacolod Spa which is located at the 5th Floor of the hotel. I was so happy coz I had been wishing to have one good massage. 😌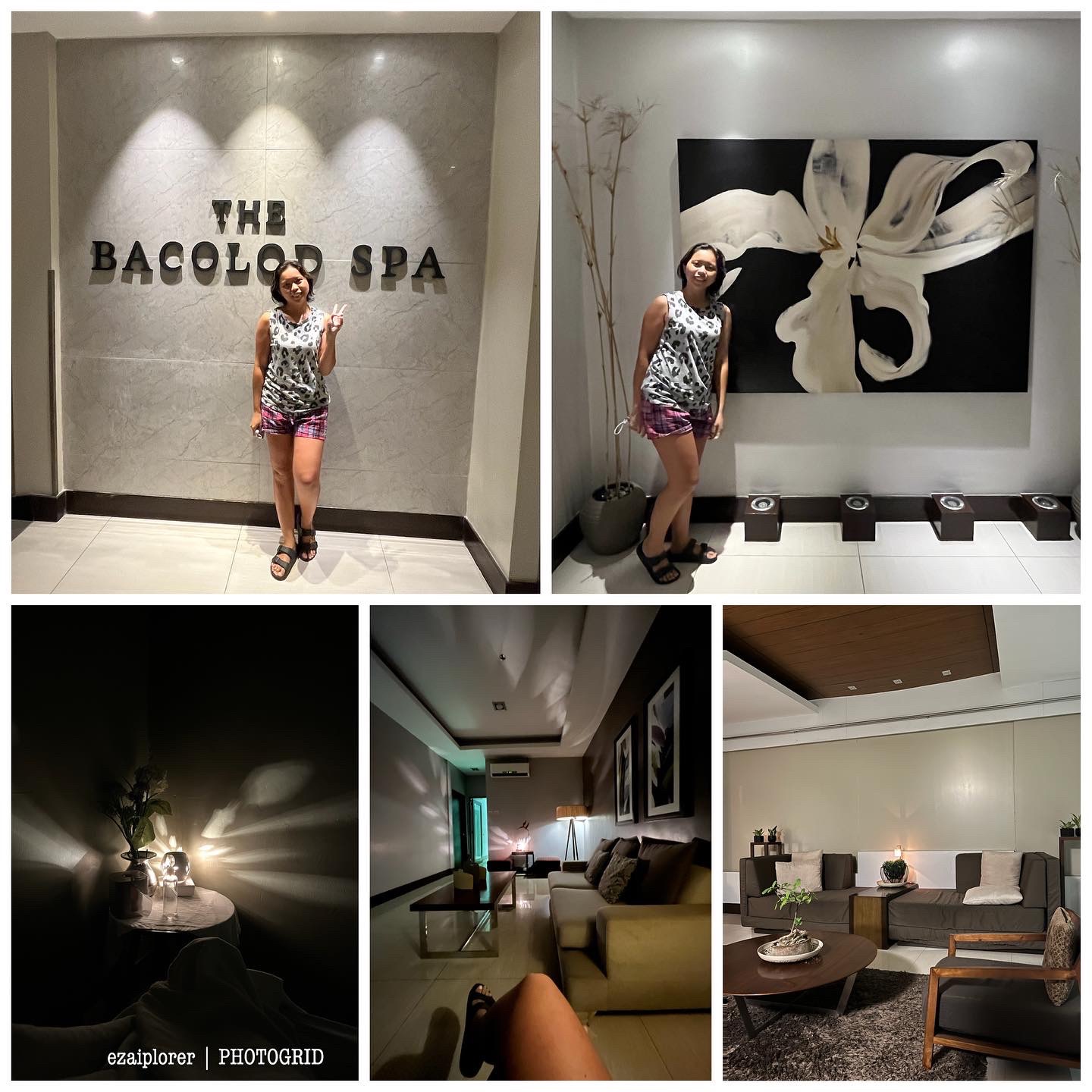 The whole time we were in Bacolod, we were always in SM City Bacolod. Yes, the moment we arrived on Saturday and after we checked out on Sunday. To have haircut, to buy stuff, and for my nephew to play at World of Fun and Kidzoona.
As of this writing, we were now back home in Escalante. Already had dinner at Chick N' Belly. Everyone's resting. And I'm trying to stay awake as late as I can. 😃
Well, Bacolod trip has been possible also with the expertise of our driver (my father) and with the help of Waze. I usually used Google Maps to get around. But what's good with Waze with driving instructions is that it would let you know for road situations like one-way, road repair, check point, traffic and would offer you alternate routes. So yeah! Our island driver father was able to survive city driving. 😄
And can't wait to be back in Bacolod, in few months time. By that time, hope to visit other places (again) like The Ruins, Magikland and Campuestuhan Highlands Resort. And would be excited to check new places too or places we haven't been to just yet.
With that, our DoRaemon car is on its way to 29k km mileage within a year and 3 months. I don't know how to translate that. Haha
Good thing also that fuel prices had rollback and we were able to find gasoline station at Php 71 per liter. Which I think is good news after having prices reached to almost Php 90. 🫢A
Anyways, that's all for this post. Hope you could also visit Bacolod City and its nearby cities. And don't forget to try their seafood and chicken inasal. 🥰