I already shared on my previous post (I think 2017 haha) how to get the Korean Visa and how was our experience. There were few changes with the requirements that is why we need to check their page once we\'re getting a new one. And since I am here in Cebu, I applied for my visa at State Cebu Korea Branch. It is still free here and can go directly to the Consulate Office without going through the agency.
I processed the visa for both me and my bestfriend, April. Yes, you can do that together. It would avoid you from going there together and others would have to leave for work. Also, it would be better to process it together since you\'re traveling together too.
Just make sure that you complete all the requirements. That\'s the key. And give enough time in processing it. Do not do it with less time.
Anyway, let\'s go now to our trip to South Korea. Both me and April were able to visit Seoul a few years back on different trips. She\'s with her friends and I\'m with my sister & friend. So, when Jeju Air had a seat sale, I chose to book for a new South Korea city, Busan.
During our 2017 trip, we were able to visit Jeju as well thru Jeju Air. Though we were just in the city and was not able to go to different tourist destinations but still fine. Haha
And this would be our first trip with Jeju Air going international. I don\'t know what to expect but I was pretty excited.
Our flight was still at 1:25AM. But we arrived in the airport at around 10:30PM. Since we still need to go through the Check In, Travel Tax, Terminal Fee, and Immigration counters, that\'s why we went there early as possible. We were able to get into the departure lounge passing through all the counters at 12:30AM.
The line in buying the terminal fee and especially going through the immigration were pretty long. I was surprised though. Hahaha Most of the travelers were going to South Korea.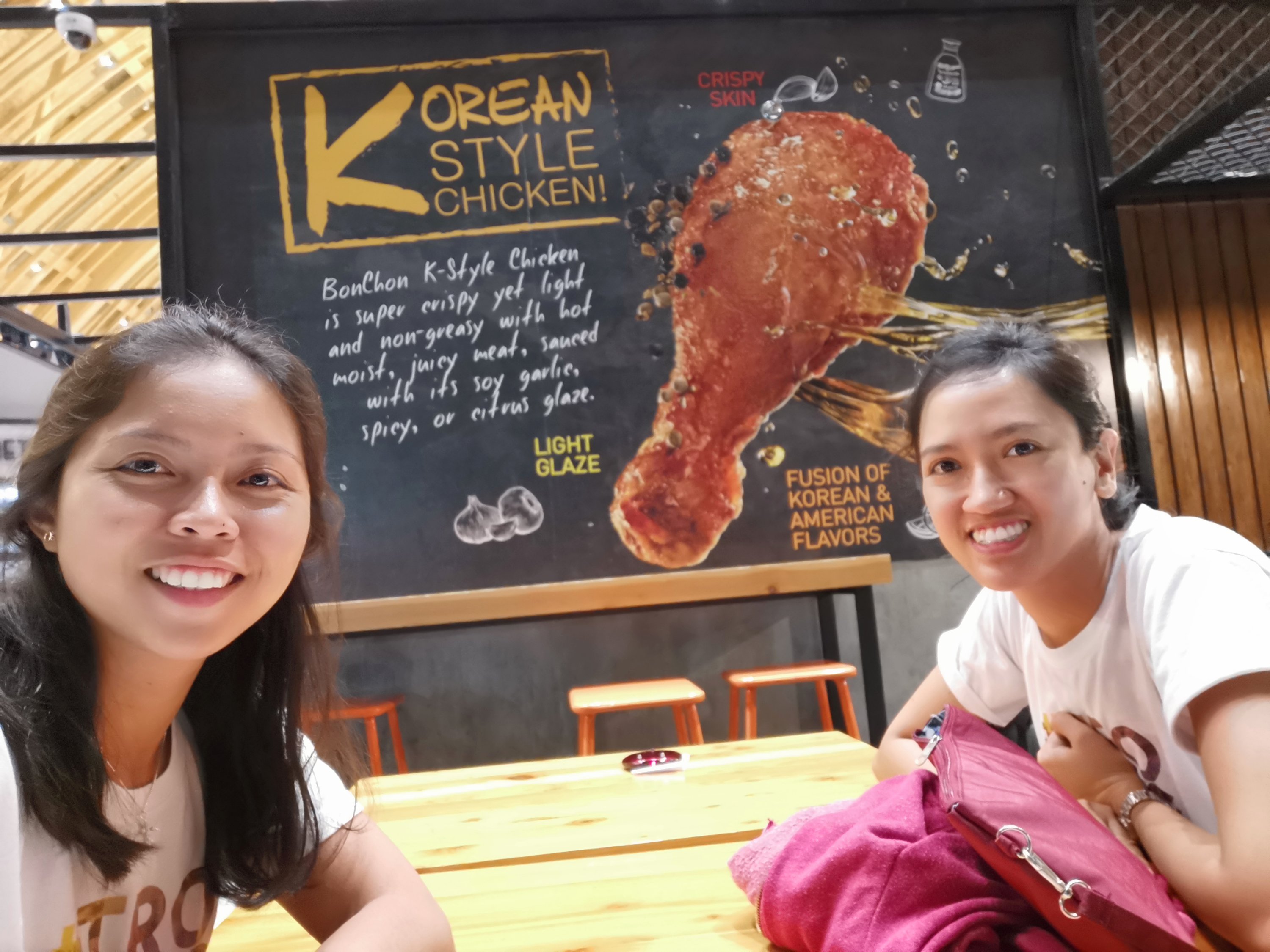 We waited for our flight schedule. And we boarded at 1:30am. We were about 10 minutes delay.
On our row, a guy was sitting in the window seat while April was in the middle and I\'m in the aisle. Taking an international flight with Jeju Air will make you feel an outcast. Hahaha It\'s like we were just the only Filipinos on that flight. Most of them were Koreans and I think there were few Japanese and Western.
The guy asked us for a powerbank and April did lend hers. Then that\'s started all the small talks. He\'s from Busan and just went to Philippines with his friends for vacation. He told us few places to visit in Busan and unfortunately, he doesn\'t know how to commute when we asked how to get from one place to another.
What I love about Jeju Air flight is how the cabin crew would take care of their passengers. Every now and then, they would be walking around and checking if someone would want water, tea, or coffee. They were selling food, drinks, and even cosmetics.
The good thing about taking a late flight is that you can sleep throughout the whole 4-hour trip. And when we woke up, we\'re already in Busan area with out phone\'s clock was changing.
If you\'ve been to Seoul, Busan\'s Airport may not be as big as Seoul but still pretty nice. The train station going around the city is just a few walk away outside the airport. Actually, it\'s just across.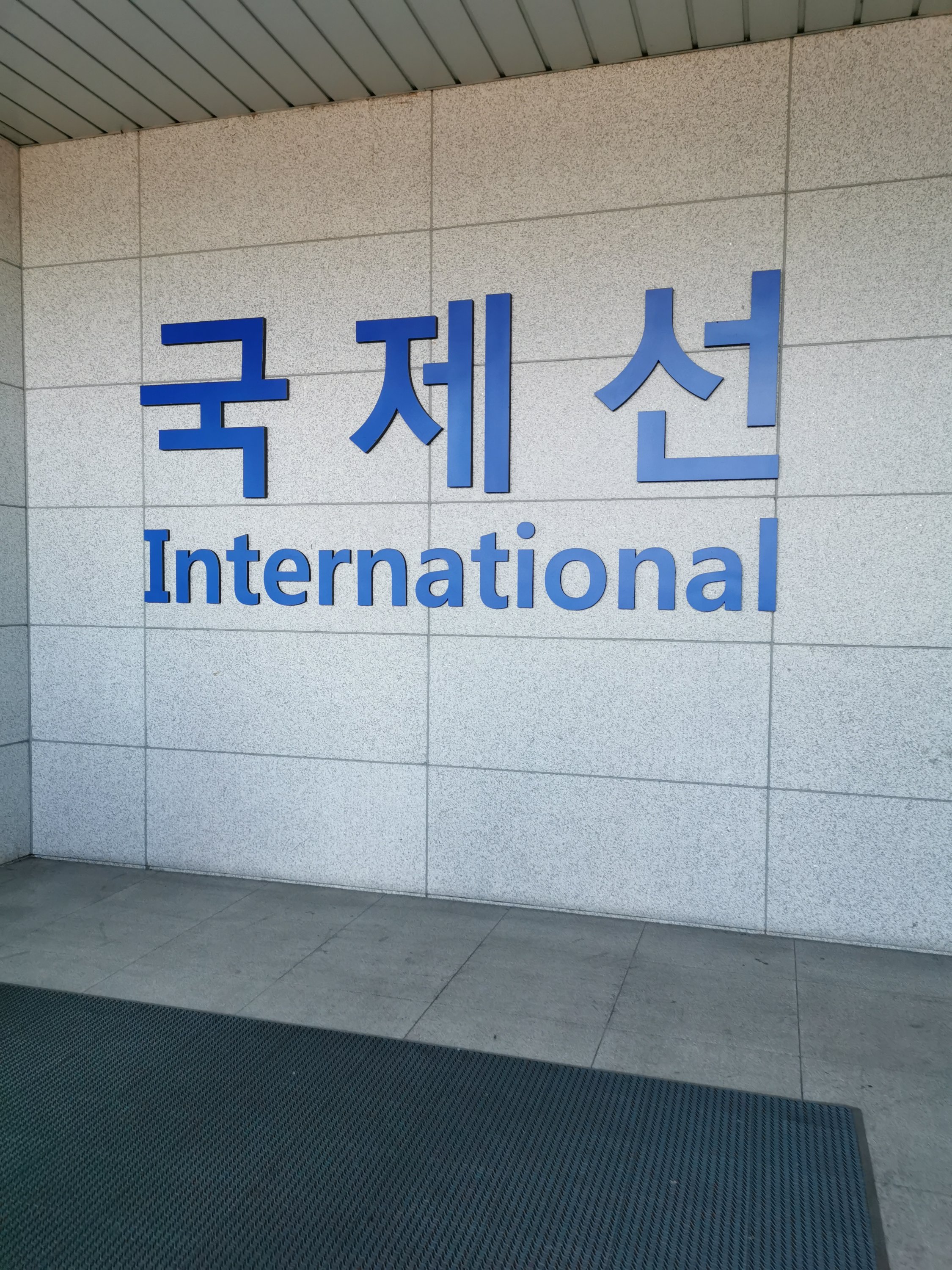 And since we seems lost, a guy approached us and helped. I think his wife is a Filipina.
After about an hour ride, we reached our destination, Choryang Station. From here we will walk going to the hotel.
When we arrived in the station, it was so quiet and we were the only people walking going out. The stores were closed too. We were wondering what happened and we were joking about the movie Train to Busan. But good thing was that we could take photo as much as we want. Hahaha
When we were outside, we saw Mini Stop. A place that has been our go-to shop throughout the trip. We decided to check in first before going back and ate something for breakfast.
Since we arrived at 10AM, too early for the check in, the staff let us leave our bags. We will just go back later after exploring. We asked the staff why the city was so quiet and the restaurants around were closed.
She said that South Korea was celebrating a family tradition called Chuseok. People would go home and spend with their family. It\'s like Thanksgiving. And they celebrated it for 3 days. It started last September 12, Thursday and would end on September 14, Saturday. We arrived on the 13th of September. So, we had 2 days to experience it.
We had our first Busan breakfast in the Mini Stop we saw earlier. The owner was accommodating and friendly.
We passed by McDonald\'s. Well, at least there\'s somewhere we can surely eat. Haha
Then we went to the Busan Station. We were going to our first destination, Oryukdo Skywalk.